Out Law`s main color is purple and lilaic he`s chestnut
I use navy for Athena, she's a very copper-y chestnut.
Not sure on what colors to use on Snafu yet, he's a bay.
Velvet is so unusual colored herself that I think she looks best in just black. I really like black on her though, it brings out her spots and her blue/black tones. My saddle isn't black though, it's (very)dark brown and it looks good.
I don't really have that many pictures of her with stuff on, she almost never wears her halter, but i have a picture of when I got my saddle last xmas.
The pad doesn't go
, and the saddle looks a little lighter b/c of the flash, but you get the idea.
---
What a cool thread! I'm in the midst of colour coordinating saddle blankets/ buckets/ bandages etc.
- Evo's colour is blue, and either dark blue or baby blue. He's a dark bay and I find my bright baby blue saddle blanket really suits him.
- Bailey's in purple... I really wanted her in hot pink cos she's a mahogany bay and really think she'd suit the colour, but I can never find a pony halter for her when I go to the saddlers in that colour!! She's being leased by a purple loving wee girl next year so she's staying in purple, which she suits.
- And Honey is a mix up.. I bought a pink halter in cob size for Bailey cos she sometimes fits that size, but it was WAY too big and so when I got Honey I put her in it... I really like her in the light pink, it makes the darkness of her chestnut coat really stand out. I'm think of keeping her in pink at home, but out showing either yellow and purple or some other variation. She also wears purple/blue stuff atm cos I've yet to get her a pink saddle blanket!
- All my horses have matching bluey-purple shires winter rugs :)
Pics...
Evo in his underrug and matching halter.
Evo and Me in his blue saddle blanket.
Bailey in her purple halter (need to get a new lead!)
Bailey and her rider in the purple saddle blanket
Honey in her pink halter, learning to have bandages on and purple saddle blanket.
Honey in her pink halter and Evo's saddle blanket.
x
---
♥ Seoul Searchin' for the Lovebug ♥
On my 5yo Qh Twitch A Lil' sorrel with flaxen mane and tail, we use lime green tack ie: saddle pad, bridle, breastcollar.
on my 4oyo Qh/arab Shawnee I chose to use a purple (however she is only just being started with some ground work and she has been saddled about three times. Then I have my OTTB General a fleabitten grey i use navy blue on him.And then the new horse who is a palomino gelding well we are still undecided on his new color
Royal blue
I'm waiting to get him a nice AP royal blue square pad.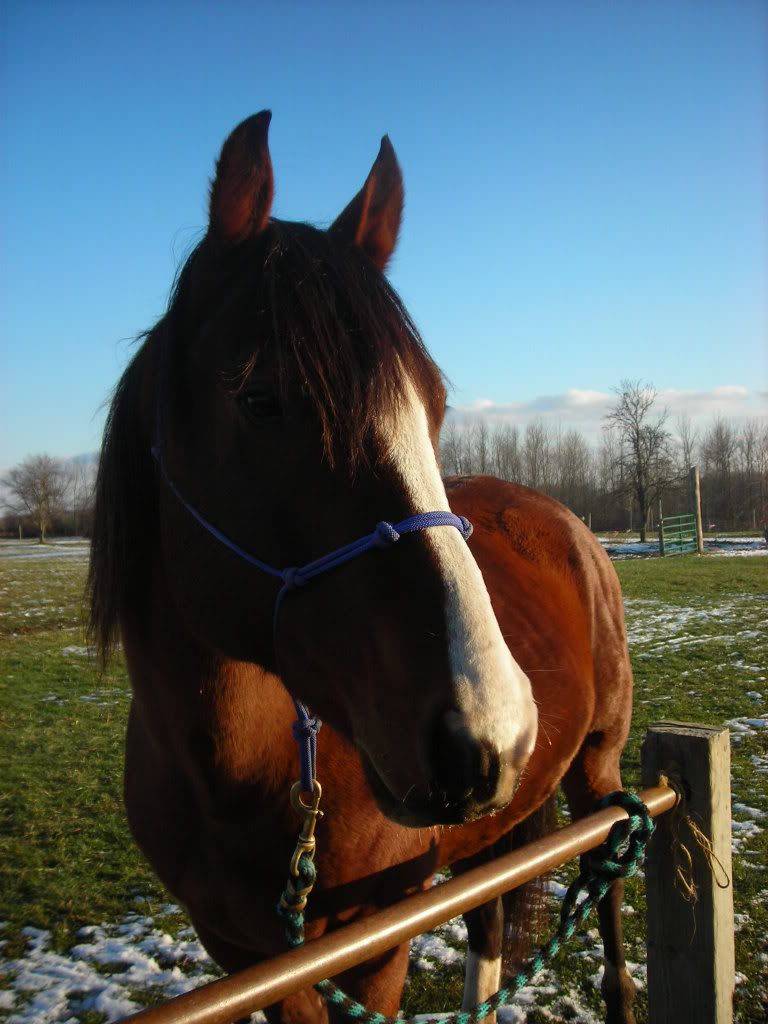 Snapple's colour is purple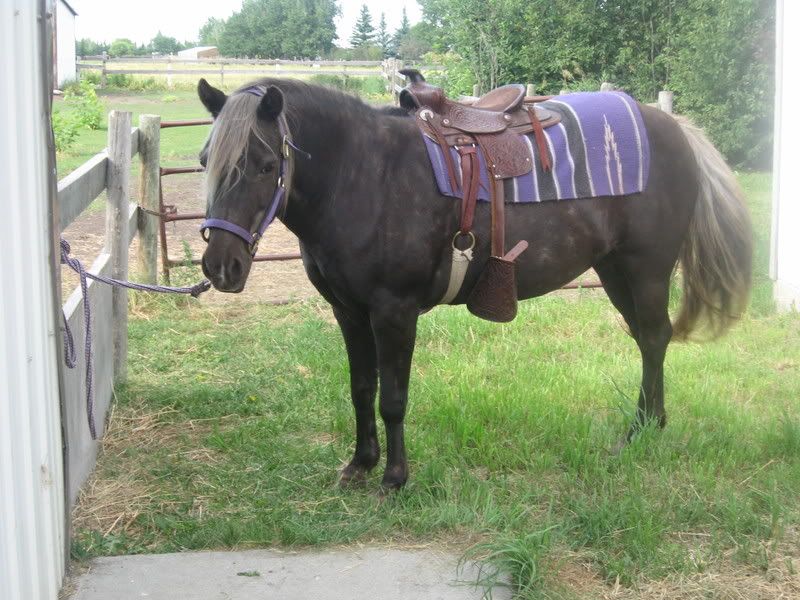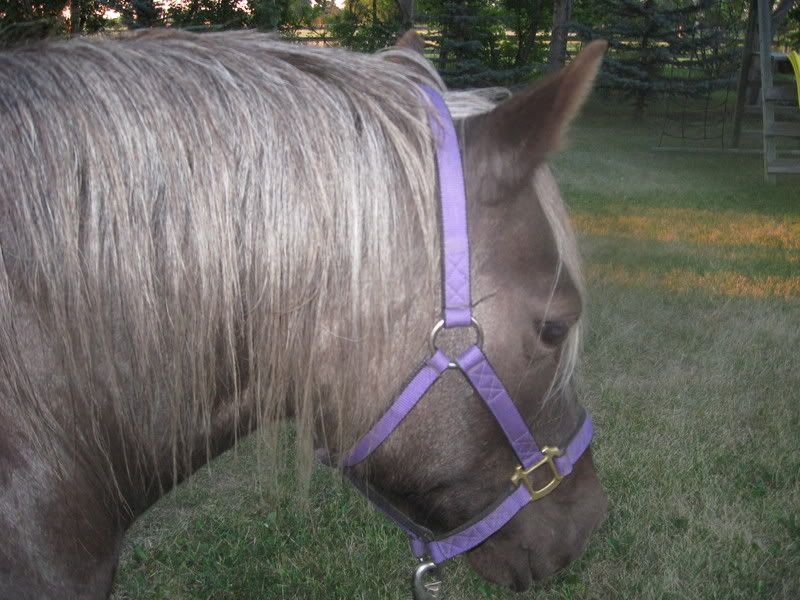 Twende's colors were navy blue and a darker green when we got him. Since then, it sort of shifted to black and the darker green plus a few thing of lime green. I have no idea how that happened, and I forgot about it until now!
he has a black halter and a green halter that he looks really good in, though.
---
Twende Haraka
"Twende?"
"Yes. Like 'Wendy'...With a T."
Sally is purple all the way around! But as a last resort I use blue and if theres no blue, were stuck with pink!
---
If you love something, set it free
If it comes back it's yours
If it doesn't, it never was
Quote:
Sally is purple all the way around! But as a last resort I use blue and if theres no blue, were stuck with pink!
Sandie is all PURPLE too!!
(and black if you want to count the bridle/saddle)
---
"The times when you have seen only one set of footprints in the sand, is when I carried you..."