Zebra tack
---
Hey guys I'm new to this forum so hopefully this is going in the right place if not let me know and Ill move it
so here is Rory in his new outfit. it is not finished yet i still need to get the matching halter but ya.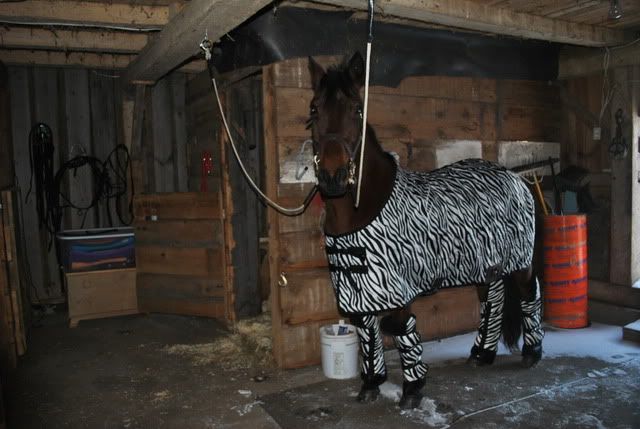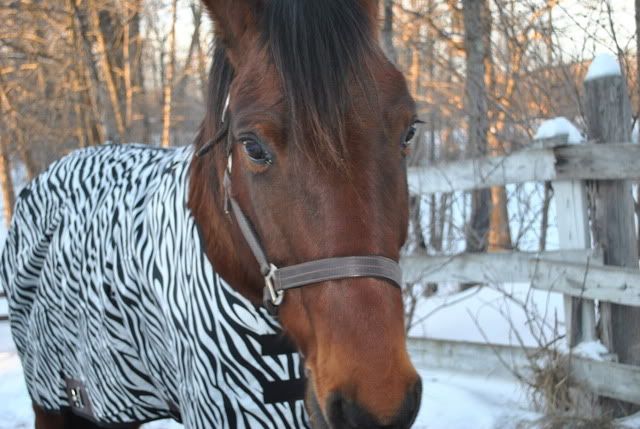 That is absolutely adorable! It looks soooo awesome on him! :)
---
Red Money Maker (Red) - 2004 Sorrel QH Gelding
lol outfit! That's really cute!
---
-Tiffany(Fifty<3:)
"If your horse says no, you either asked the wrong question, or asked the question wrong."
He looks great! How cute!
omg! sooo cute!!
---
the hardest part of riding is the ground... yup sounds about right
thanks for all the comments i cant wait until summer when he lightens up a wee bit i think that itll look even better.. i just ordered him a halter to match so be prepared for more pics once i get it
OMG Rory is too cute! Hey while cyber shopping for horse stuff (which I love to do) I saw a cute zebra print hay bag and a sassy little tote (I bought the giraffe one) at
www.organized
barn.com. Fun stuff!
wow! he is adorable! Great job with all the matching :)
---
My horse came out of a freaking dream.....<3
thanks everyone for the comments.. he was very concerned with the back shipping boots i think he thought something was eating his legs so thats going to take some work to get him used to it. im looking in to other stuff its just all soo expensive (i guess thats the price you pay for wanting to be different) so hopefully by the end of summer hell be all decked out in his zebra outfit