Coolers? Help!!
---
So my friend LOVES Big Dee's Tack, and I do too. But a long time ago she got this cooler that I love and her and I kind of drifted apart (she can only have one friend at a time)
Anyways! It doesn't have to be from bid dees, but her cooler feels like a giant sponge. Legit. Not the wash the dishes sponges, but like a soft absorby thing.. Kind of like a sponge. My friend Feenix has some coolers but they dont feel like that. Any idea where I can find one?? HELP!
I have this one
Dura-Tech® Cashmelon Plaid in Coolers / Covers at Schneider Saddlery
It's very absorbent and lightweight. My mare sweats ridiculously so it helps, but I also got some fleece from Joann's Fabrics on Black Friday because it's only $3/yard instead of about $12 and fashioned a second cooler out of that to put under this one when she's especially sweaty. It's just two pieces tied together like a tie/no-sew blanket.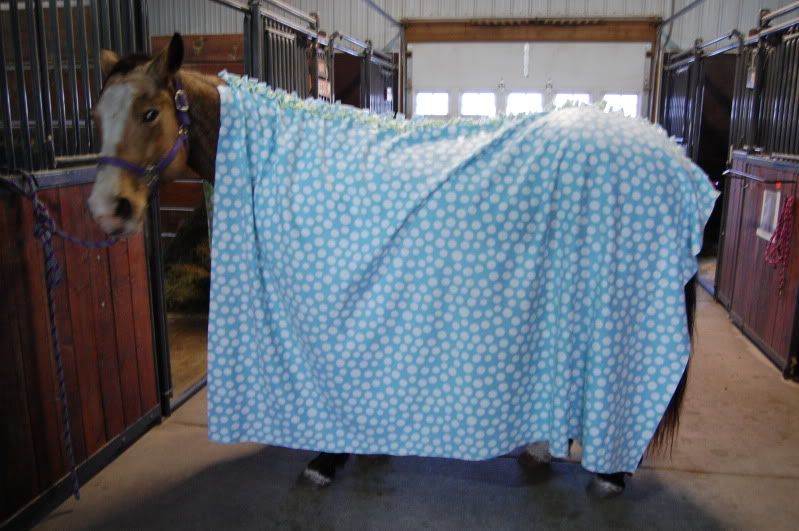 Under cooler: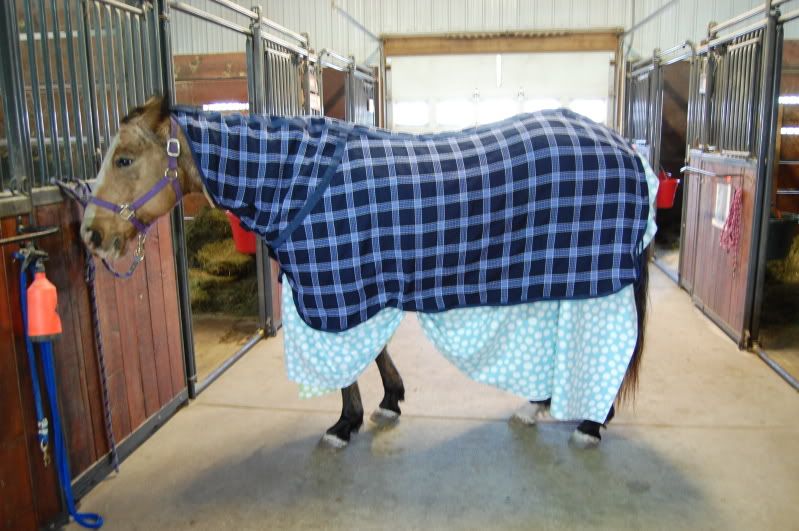 I had a Cashmellon and LOVED the way it looked and worked but found it snagged too easily for my Destructo Horses to wear.
---
Similar Threads
Thread
Thread Starter
Forum
Replies
Last Post
Coolers

IdeaHamster

Horse Health

15

12-14-2011

07:05 PM

Coolers

tseluyu dylan

Horse Tack and Equipment

12

12-22-2010

01:34 PM

Coolers

englishcowgirl1897

Horse Tack and Equipment

1

12-11-2010

05:20 PM

Coolers?

kspay03

Horse Grooming

3

11-26-2009

11:05 AM

using coolers and blankets ???

kinky_oz69

Horse Tack and Equipment

1

10-18-2007

05:39 AM