Is Corriente a good brand?
---
I have been looking for a saddle for about two months now and have found this Corriente on Craigslist
15" Corriente Roping Saddle
. What do you think of it? I also wanted to know if they are a good quality brand, or if you would recommend any other brand. I don't have a ton of money and $800 would probably be all I could afford.
That is about what that saddle goes for new and shipped to you. For the price they are good saddles but if you are not interested in a team roping saddle specifically look at their website and give them a call if you find something you like better. Also note that all of their saddles are on Full QH bars(if I remember right).
---
I DON'T LEAD 'EM AND FEED 'EM, I RIDE 'EM AND SLIDE 'EM.
I have a corriente roping saddle I love it. Bought it used also from a friend it is 10 yrs old trophy saddle.. Last yr bought my daughter a new barrel saddle from them n she loves it :) once we got it everyone was amazed with the quality for the price. Also a really good friend ropes n wife barrel races and both ride in high end saddles (billy cook Santa Fe) and said if they ever get a new saddle they would get a corriente. They are really good saddles and also made in US :)
Posted via Mobile Device
Corrientes are fine starter saddles. They are usually solid and built pretty well, they are a factory made saddle, so they may have minor flaws here and there but overall they are great for a starter saddle for everyday riding. Looks like its in good condition to me.
---
~Started young horses in Bosca te Ador, unto the two rein the old Spanish spade, brought them along with two hands that were gentle. Some fine reining horses as ever were made~

I'm just going to mostly be trail riding, training, and working around the ranch in this saddle so I think it would work ,but if they sell at that price new maybe I'll give them call.
When u call them u will talk to the people that make them and they r very nice.. And yes u can get a new one for that price or cheaper :) for my daughters it cost $550 shipped to my door and it came w a really cool hat lol that was to Indiana
Posted via Mobile Device
Ok, thank you so much!!! What kind of saddle did you get for you daughter, horsecrazy4? A hat too is awesome!!
I have one that I love. Like mentioned, they are very nice quality for the price. The only downside has been mentioned: they only make 7" gullets, so if you don't have a wide horse, they probably won't be the company for you.

I have a barrel saddle that I use for trail riding and enjoy, so I can't speak for their ranch saddles. The user Smrobs uses one for ranch work and she is a big advocate for them.
This is the barrel saddle I bought her :) ya my hubby is always saying he got the saddle free and paid for hat lol.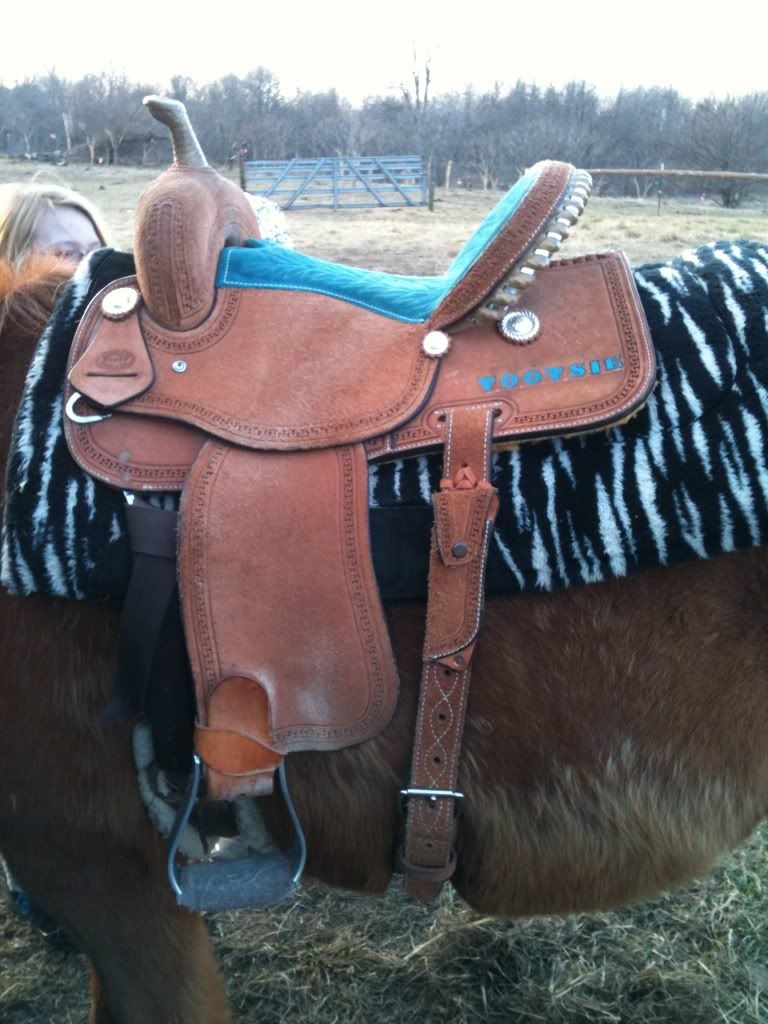 .
Posted via Mobile Device