Tell me what you think!
---
The bridle itself ive had for years, but i put the crystals on with some jewel glue and careful cleaning up of excess glue with a toothpick!
The type of jewel i used when in person it gives off a wide range of color!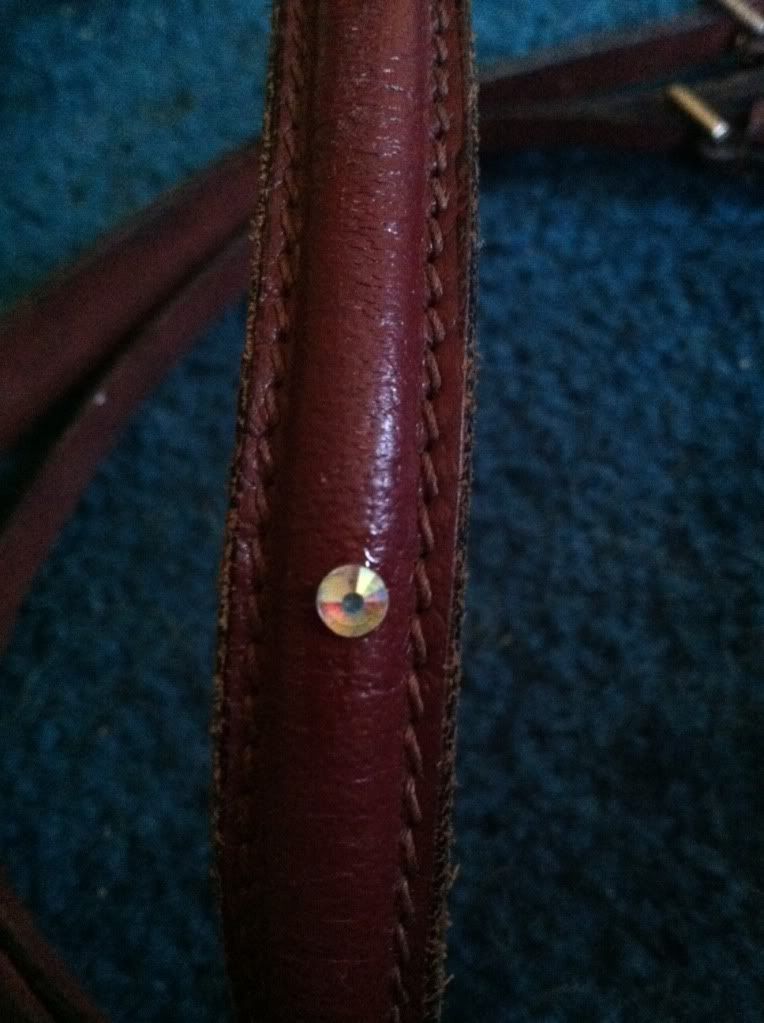 ---
Silly boys trucks are for cowgirls...unless you haul our horses for us
Science only comes so far then comes god
Showing
Join Date: Jun 2011
Location: Cariboo, British Columbia
Posts: 11,775
• Horses:
3
Looks cute, but because leather is pliable and you are using it on a horse not as a decoration, those little sequins will probably fall off after awhile
.
I figured, thats why i used jewel glue so when they fall off the glue won't affect the leather and will be easy to come off with some scrubbing.
---
Silly boys trucks are for cowgirls...unless you haul our horses for us
Science only comes so far then comes god
I have actually tried that before (jewel glue) I don't want to disappoint you but it does not work great with in the second day of using my bridle have of the jewels fell off:(