If you go on Facebook and look up the group Alberta Saddles for Sale. There are a couple really nice show saddles on there. Dawn has one for sale for 1600
Posted via Mobile Device
thanks everyone ill take a look!
Showing
Join Date: Jun 2011
Location: Cariboo, British Columbia
Posts: 11,762
• Horses:
3
I have a Showman, had it for about hmmmm maybe 7 years. I got it brand new, paid just under 2 grand, been an excellent saddle. Looks nice, rides nice, fits my horse well. No complaints, decent saddle, looks nice, wears well, good price.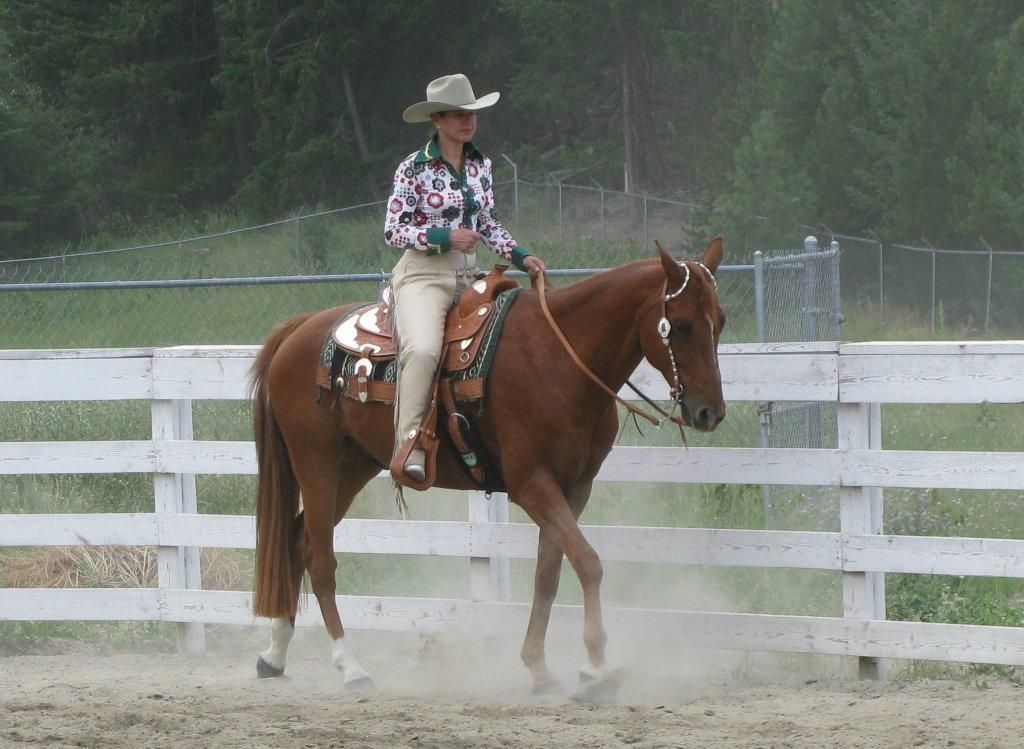 .

Just a note:

The original Showman are very nice Saddles, but in the last 3-4 years someone has been using the Showman name on an Import Line from India, so if you see a a new one very inexpensive, there is a reason.


.
---
May all your Trails be happy and safe ones
Kevin
Thats good to know! thanks
There may be a Billy Cook for around the same money. I'll check with the gal if I can catch up with her. May take a few days.