[cliche alert!] need a show name :)
---
Yes I know, there must be thousands of threads just like this one, but I just bought my first horse and intend on doing shows on him; therefore, he needs a lovely, eye-catching show name!
His name is Texas (though I would feel more inclined to just call him Tex!)
I don't want the name to have anything to do with the actual place in America - this is Australia, it would mean nothing.
This is him: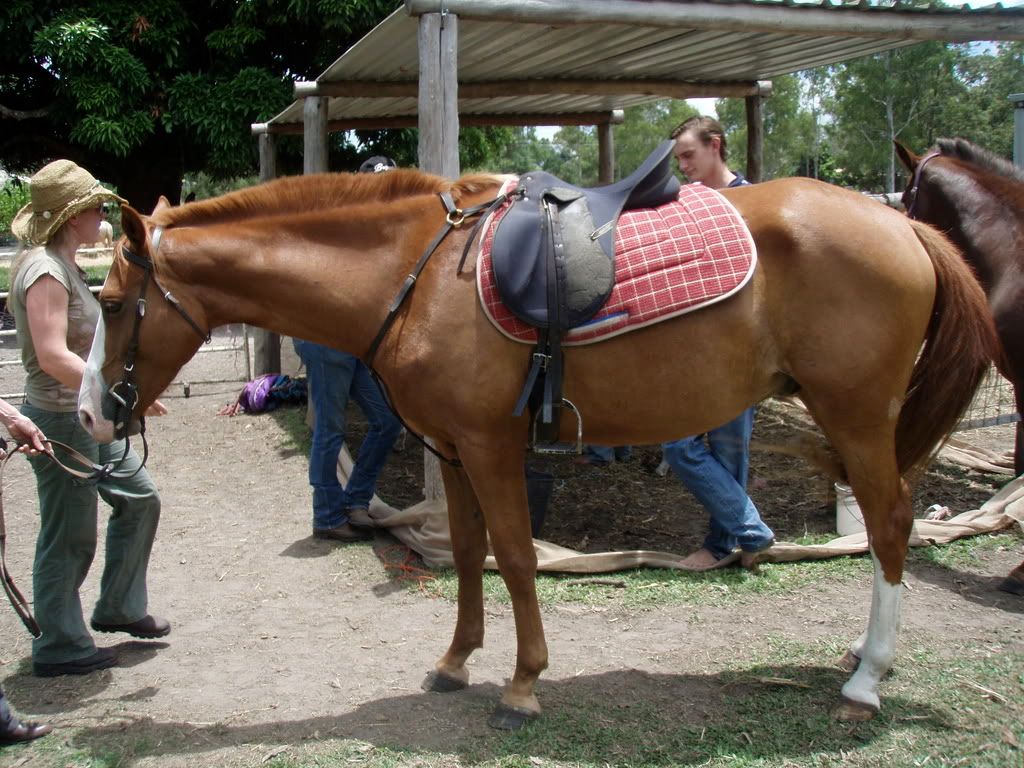 This was taken a few days ago, when we went up and saw him. He is yet to be trucked down :)
He also has one blue eye: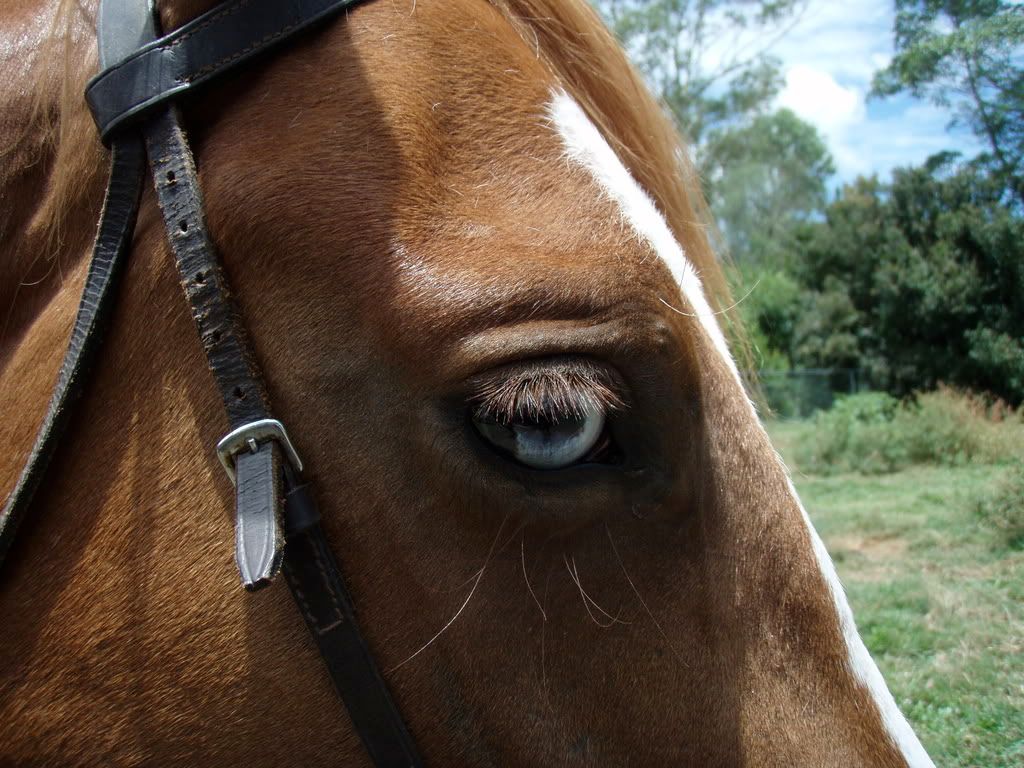 He is very responsive and forward moving in the saddle, but on the ground he is the sweetest thing - loves cuddles, affection of any kind, being around people etc.
He is a sabino chestnut, I believe he is a QH if not crossed with an Australian Stock Horse. The current owners know nothing of his lineage, so I can't give you anything on that. He is only five, so doesn't have much of a history to work off of..
I'd like something clever, unique, but not over the top.
Maybe something a bit Indian? That's what mum wants anyway, haha
Thanks, in advance!
Wanagiyata -- Cherokee for Spiritland
hes a looker! i love his blue eye!
lets see what i can come up with...
Texas Hold 'Em
Lone Star
Beholder(just a random one
)
Texas Two-Step
Touch of the Blues
Be My Native
Regal Sky
Bit of Ice
Eye Of Enchantment
i think thats enough haha!
thanx free_sptd!

i love coming up with show names! its so fun!
Wow, there are some really good ones in there!
But I still don't quite feel like I've found what I'm looking for yet

More suggestions are warmly welcomed!
I love that blue eye of his! :)

Here are a few that I thought of:

.Take a Chance
.Just My Luck
.Heart Of Gold
.Can't Stop Me
.Clear Victory
.Dance With Me

Hope I helped!
Ok, this is so fun that I just had to post some more...lol!

.Enough Said
.Got To Go
.Happy Endings
.He's A Star
.In A Dream
.Jumping At Dawn
.Just Because
.Keep It Simple
.Keep On Dancing
.Learn To Dance
.Let's Dance
.Miracle In Motion
.Moondance
.See Me Go
.Sweet Dreams
horsegirl123 - I LOVE some of your suggestions! Particularly "Dance With Me" <33

If I don't come across anything better, I think I will use that - thank you everybody so much for your suggestions! I'll have to get all these down for future reference!