10 Year Anniversary today!
---
Ten years ago today I was 11 years old and patiently awaiting the arrival of Justin. I had waited all summer while we found a boarding facility and purchased all of his "stuff". Today was the day I bought my first horse :)
I remember that I woke up that morning (it was a Saturday) at 6:00 - - the horse wasn't even to be delivered till 10. As patiently as I could, I waited...and waited....and waited. It seemed like FOREVER before the truck and trailer came down the drive.
Then, Justin was 15 - and still full of spunk. It was only a matter of a couple of days before we were galloping bareback around the place...another boarder once commented to the owner of the facility "are you sure that horse and kid are ok? that horse is flying!" The owner quickly replied "she's alright...that's her dad there - - he's timing her"
Justin was the first horse I ever cantered bareback. He was the first (and really only) horse I could ride in a 100 acre field without any tack. Justin was the first horse I ever shared a meal with...he liked what Mom packed for lunch :) Justin has taught me patience and persistance; and he always makes me laugh when I've had a rough day.
In our 10 years together, we have done many things and won many ribbons. We've done just about every discipline out there - he even taught kids how to ride saddleseat. He's probably the smartest horse I've ever met; he knows his name and he knows when someone is talking about him. Sometimes I swear he was a person in a former life. I know I have been truly blessed, for there will never, ever, ever be another horse that even comes close to him.
Justin in June: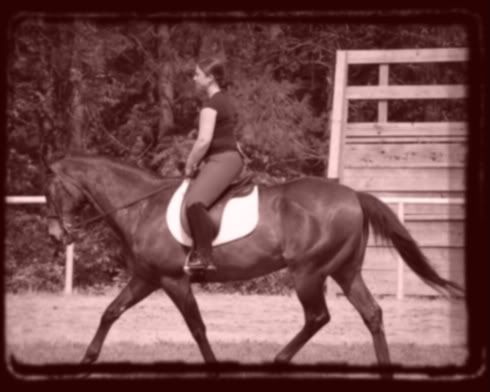 Summer '07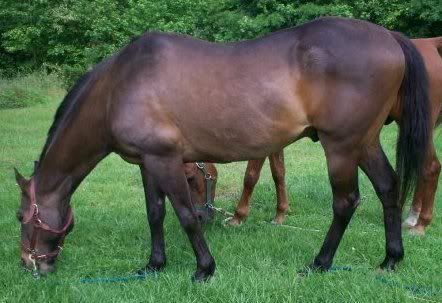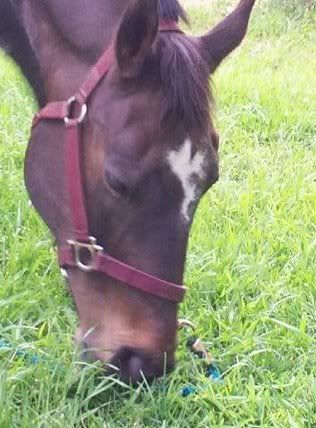 Winter Woolies!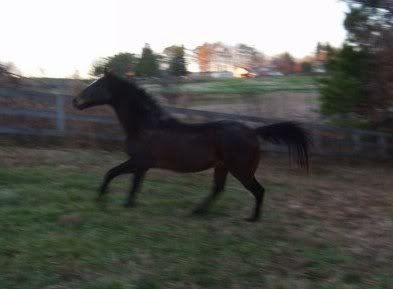 Justin is now 26 and still as full of himself as the day I met him. Later today we are going to go on a trail ride at kennesaw mountain park...I'll see if I can take some pictures.
Just wanted to share...
---
kickshaw
Justin (qh/tb)
Boo (asb)
That's awesome! It sounds like you and Justin truly have an amazing bond. I hope that one day me and my horse can have a bond like your's and Justin's.
Congrats! I bet you're proud! (he looks great for his age - you've obviously done a good job!)
---
The lovely images above provided by CVLC Photography cvlphotography.com
it is wonderful to hear how long you have been together. Great job caring for your friend and he caring for you.
That is great to hear, congrats.
---
Ride more, worry less.
What a great story! I'm so glad you shared it and Justin looks great. You've done well!
---
Stella - sweet, timid, elegant, lovely, lively, amazing
Luna - large, unattractive, naughty, adored