Hey Drafty, I was a sub for a long time and I have a lot of practical advice if you get into that. Send me a DM if you are looking for a guide before being thrown to the wolves. :) I actually really loved that job.
My mom was a teacher for ten(ish) years and subbed for a few years after she retired. I was actually in school to be a teacher (secondary education with an English emphasis). I could get my bachelor's in English lit in two hard semesters or my teaching cert in three hard semesters. I also taught a high school-level class for my church (called Seminary) a few years ago. I had eight kids in my class and we held our class from 6am to 7am every day that they had school (Monday through Thursday).
Posted via Mobile Device
Ok, I have to say.....I had to go back and have another look at that cat. I'm seriously still laughing about it in that collar, standing up in the car, and peering over the collar to make sure he knows what the heck is going on out there.
Emily, he's the funniest cat I have EVER met. He seriously acts like a dog. He's much more loving toward me since he got snipped. Last night he was snuggled up with me.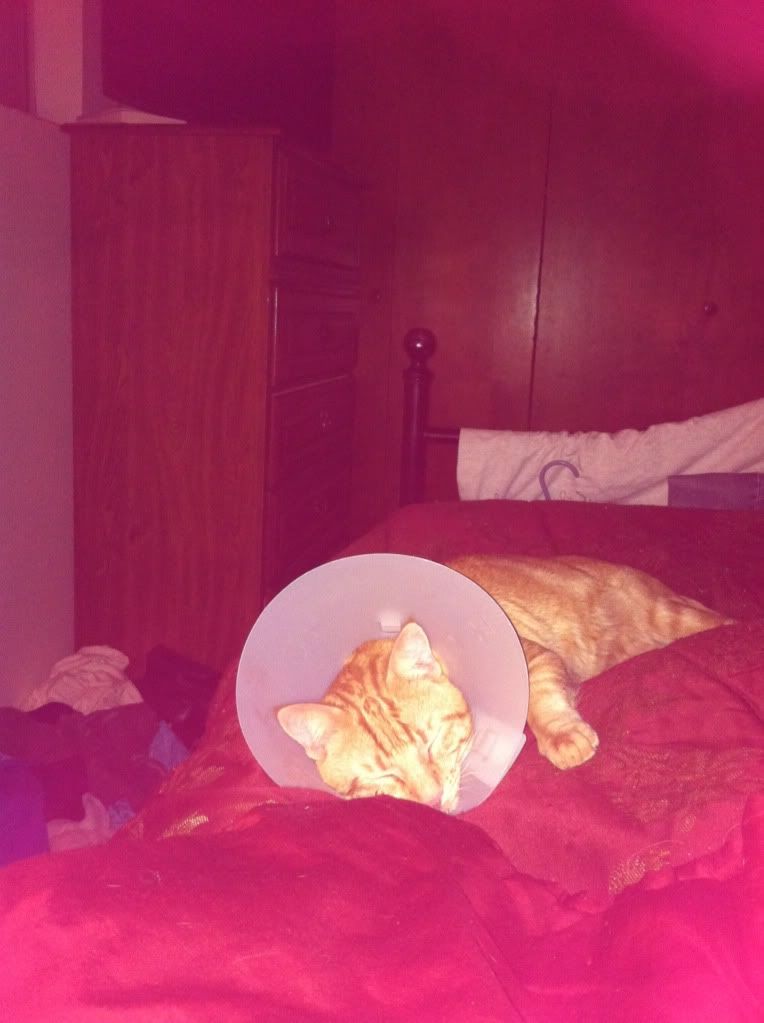 Posted via Mobile Device
Awww he's so cute. It's like he accepts his cone of shame and just goes on about life.
Little Sh*t (that's been his nickname since the day we found him lol) has figured out how to get around the cone so he can lick. Not a happy momma right now.
Posted via Mobile Device
Hi everyone.....too busy catching up from my twenties to say much......gotta run.....
Cosmo says "I not naughty! I in a box!"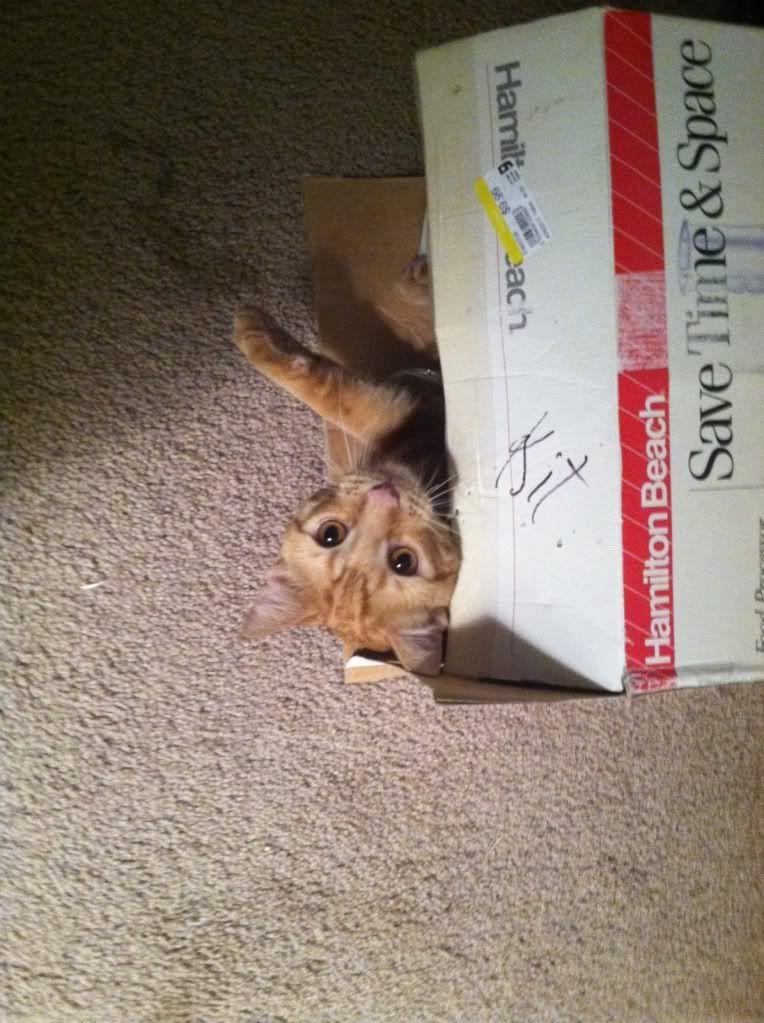 I'm sitting here watching Tanked on Animal Planet. I REALLY want to do what they do. Seriously!
Posted via Mobile Device
Hahaha he has that naughty look in his eyes, like he's just waiting for an unsuspecting foot to go strolling by so he can leap out and attack!

I wish I was getting tanked right now, does that count? LOL.