♥Joker♥
---
Hey guys I really don't know where to put this sorry if it is in the wrong spot! Okay I am going to introduce you to my baby Joker :) first off a little about him... He is a Paint cross will be reg. as a pinto yearling gelding 14.1 his dam was 16.1 and sire was 16.2 so he will be a good sized boy. His DOB is March 27, 2007 He will be a barrel racer and mabey a hunter jumper(?) I am not sure about jumping yet I have taken him over some jumps and he can already jump pretty high he will also be my trail horse/ pleasure horse. He has the best personallity, he is sweet very very curious (sp?) willing a fast learner and a very fast runner he can out run many adult horses at the barn I board him at. He is my first horse and has taught me a lot. He HATES it when I ride another horse he flips out he will spin, paw, whinny and basicly anything he can to get my attention. He knows all his basic voice commands ( walk trot canter) trots in hand, fly sprays, ties, loads, leads, he is very respectful and will not get in your space unless you invite him, he is very good about manners, stands, lunges ( don't lunge him just wanted to teach him how to lunge) he has had a blanket on his back with a light weight kids saddle, he has been sacked out and picks up all fours ( I think that is it
) okay now for the pics......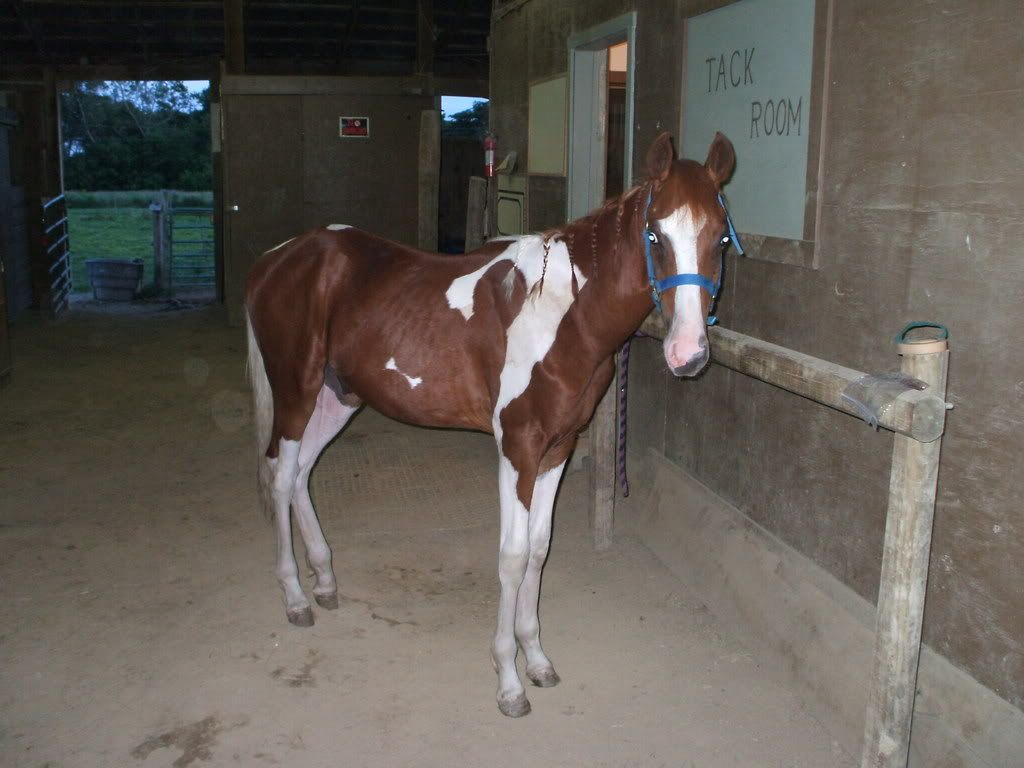 (those are from last month so I will get some recent ones and post :) enjoy)
---
Eat. Sleep. Ride.
I ♥ U Joker
I think his coat coloring is absolutely gorgeous! Cute lil bugger!
---
It's been awhile, but I'm back & back in the saddle!
what a cutie pie!!
i love LOVE his coat! and his curious expressions in all the pics
thanks guys his coat is always so shiney I love it :)
---
Eat. Sleep. Ride.
I ♥ U Joker