Another Possible horse (pictures :)
---
We're back in serious horse shopping mode, because a horse we had agreed to buy (pending PPE) got sold out from under us
.
Here is Diego. The owner has been very upfront about the possibility of trading him on Monday for a barrel horse, so he may become unavailable at that point. He is, however, very close in coloring to my 7 year old daughter's dream horse, and he seemed very calm and sweet on the ground. If the trade doesn't work out, I'm hoping we can manage to buy him (after I get the chance to ride him, of course
).
Gelding
Mustang/QH cross
7 years old.
14.3 hh.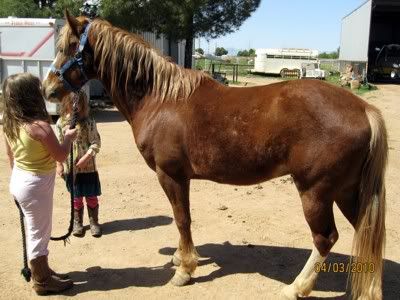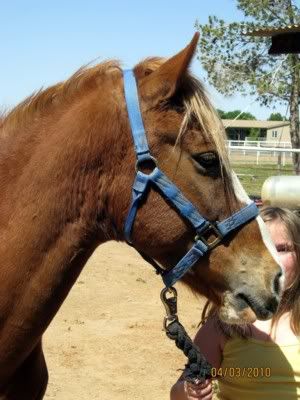 He is a looker! Sorry I don't know too much about pony critique. Here's to hoping he doesn't get traded!
---
There is something about the outside of a horse that is good for the inside of a man. ~Winston Churchill
No crits, but I like the look of him.

And at 14.3, he is not a pony. :P Almost but not quite, hehe. Although, in those pics he does look a bit shorter. Maybe it's just me.

(Sorry...owner of 14.3 hh arab here. She may be "vertically challenged" but she's a horse through and through!)
---
Last edited by Cheshire; 04-04-2010 at

02:10 AM

.
I haven't personally sticked him, so I suppose the owner could be imagining him a bit taller than he really is
. He didn't seem extra short to me in person, but you're right, in the pictures he looks smaller. Maybe he's more like 14.1hh, which I guess drops him into pony height, though I'll always think of him as a horse
.
Oh well, he got traded. At least we got to meet him.

Back to square one.