Anyone have any exercises for rider fitness?
---
We have a Total Gym at home. (It was our family gift to each other at Christmas.) The basic concept is that you recline or sit on the padded bench thing and use your body's own weight to work out. The incline level of the bench can be adjusted up or down to change the difficulty level. I'm sure if you look it up on YouTube you can find videos that show the various ways the equipment can be used.
What I'm wondering is, does anyone have any ideas as to exercises I could do with the Total Gym that would help me be a more fit rider?
Here is a picture in case you don't know what a Total Gym looks like. I think ours has all the attachments shown in this picture.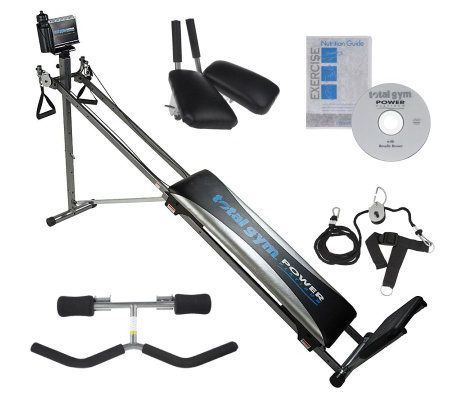 Nope but I'd love some!! My legs are turning to limp noodles:(
Posted via Mobile Device
I have a bowflex, but I'm getting a gym membership soon so I can start working out!
Posted via Mobile Device