Baby Rio is getting big! PICTURES
---
Ok so my trainers colt is almost three months old. He went on his first off site trail walk and was a little saint. He is learning how to walk on a line. He is great with a halter and fly mask. Super human friendly and he talks hehe No he is a bit spunky but what youngster isn't. Just wanted to share.
He is a little super star in every way. He is spunky but he is so well behaved with everything and doesn't really care about "scary" things. I'm sure most of you are like "why does she care so much about a horse that isn't her's" Well my trainer is letting me have a direct hand in starting him, training him and in the future showing him. And well he is just such a little cutey!
So dad is "Too Fancy For Words" Aka Webster. He is 16.1hh
World Chamption APHA Stallion, currently standing at Rockin J Bar S Ranch in Phoenix, Arizona with Jean Simmons for 2011. Webster is OWLS negative and HYPP N/N and he is enrolled in the APHA Breeders Trust. He goes English and Western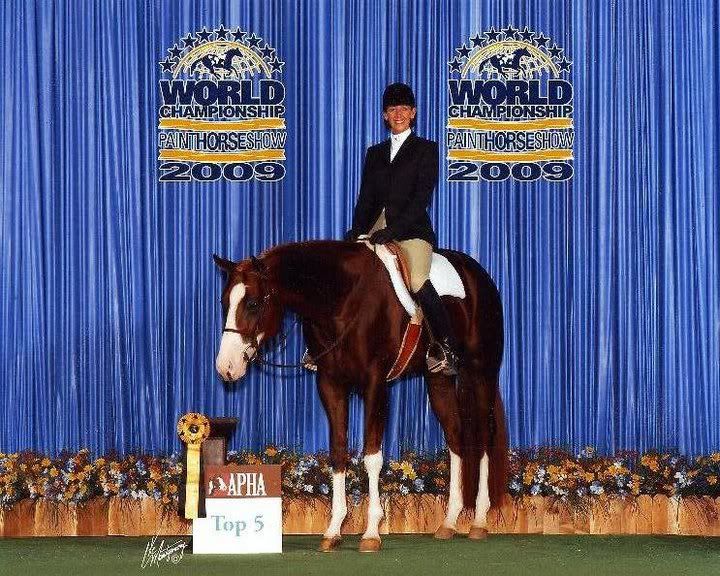 Mommy is a Reg. APHA (solid) Her name is Vegas but I don't know her Reg. Name.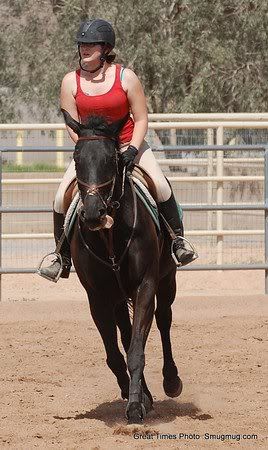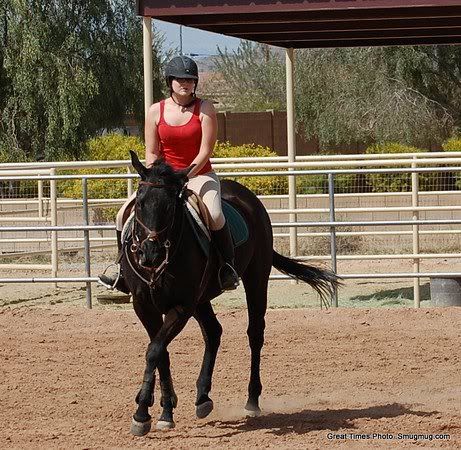 And baby rio :)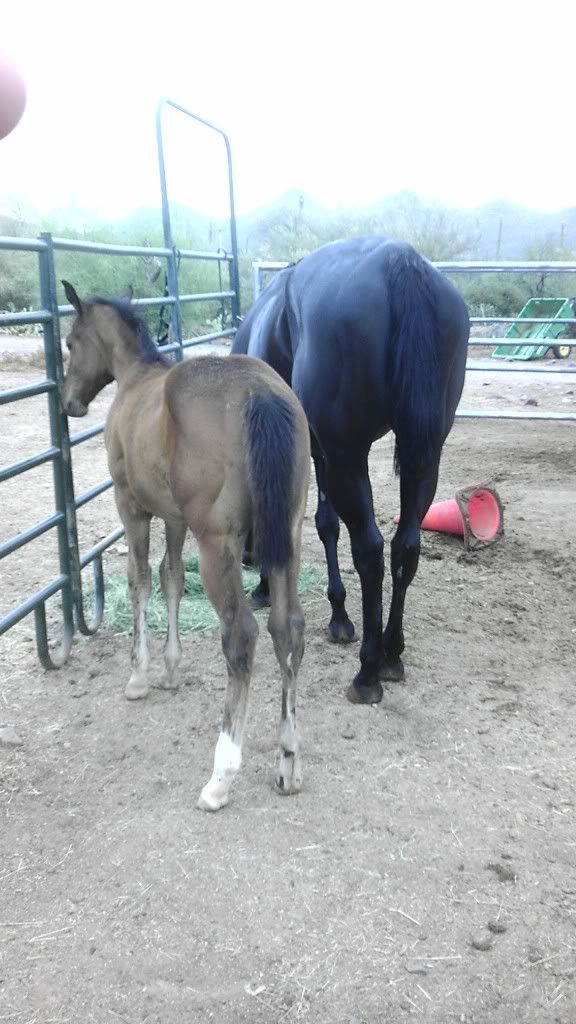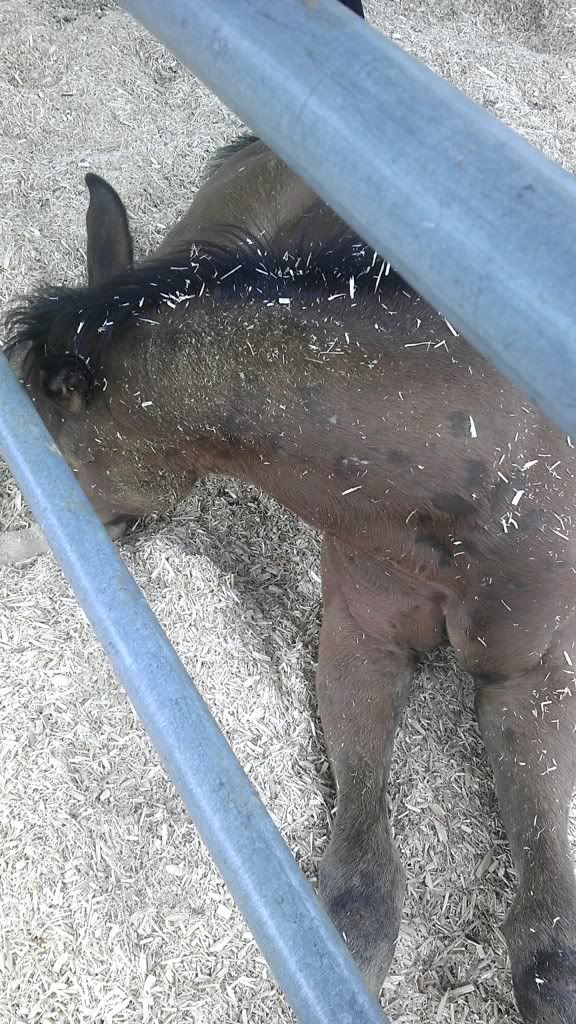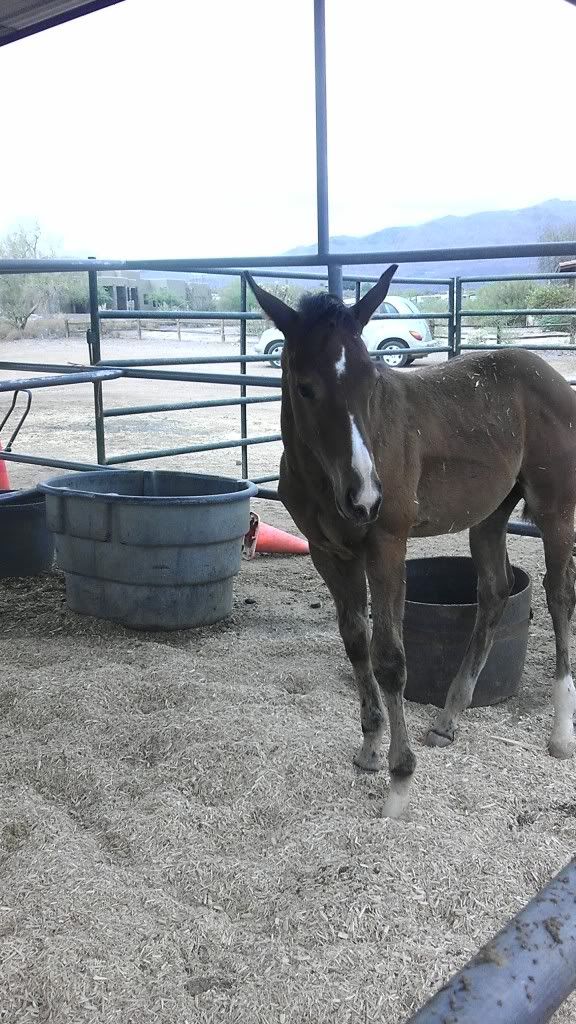 wow what a handsome guy
---
Country Woman


Thank you :) He is a good boy.
Aww cutie! Just wondering, what type (brand) of bedding do you use in there with Rio? It looks really nice!
---
"Good things come to those who wait… greater things come to those who get off their ass and do anything to make it happen." - Unknown
We order from a shavings company. They're just grindings.