Belle outgrew her halter already!
---
Lol, just wanted to share with you all, today Belle needs a bigger halter!
Just a brief history: I have had Belle now for a year and one month. She turned 4years old in march. She was only 15HH when I brought her home. Here is her sale pic, never mind the wooly coat! She looks so awkward! It is a pic of a pic, sorry about the poor quality!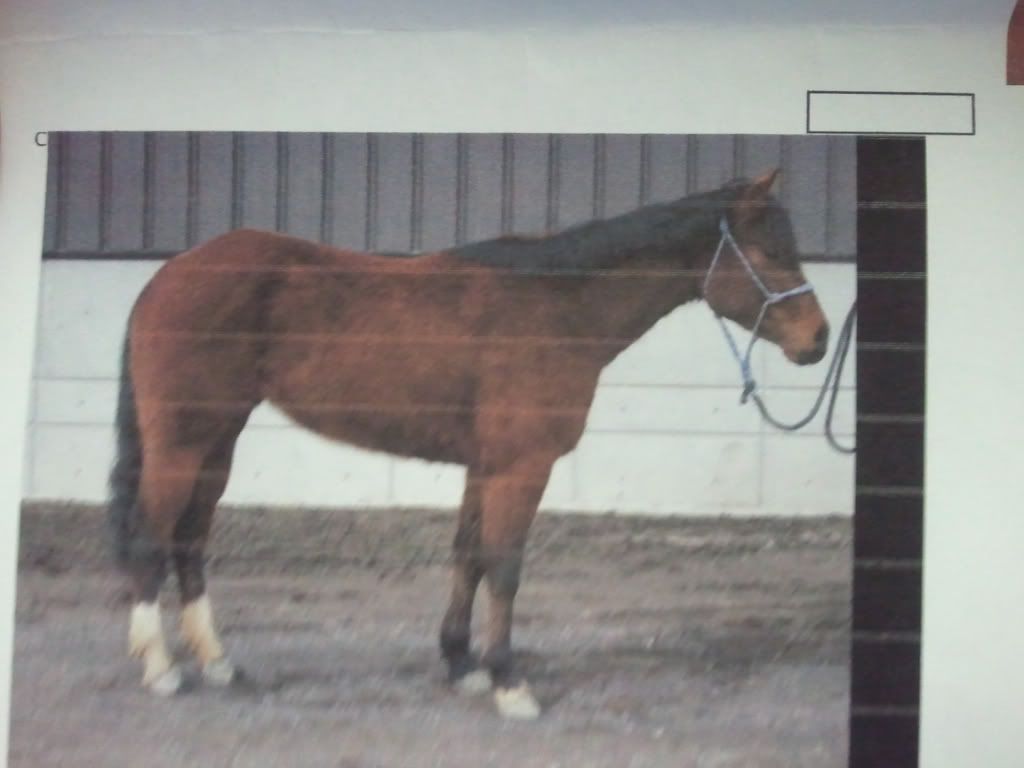 My BO made Belle a custom halter, sized to fit her (with room to grow) and stitched her name on the nose band, as a special welcome new horse gift!
Here's the lovely halter, love it!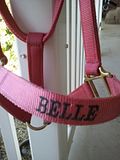 Well, over the past few months, i've had to keep dropping the halter down a hole, I'm on the very bottom hole now! Lol! Belle has grown to 15.2HH now! It's amazing how much they change!
I got to noticing that while I was letting her hand graze on grass today, that the halter was rubbing on her cheek bones and causing a rub. I put my fingers in between her nose band while she grazed, and whoa! Was is tight! I tried on my big 16.2 TB's halter on her, and lol, it fits her perfectly! What a big head you have Belle!
Here is Miss Belle today: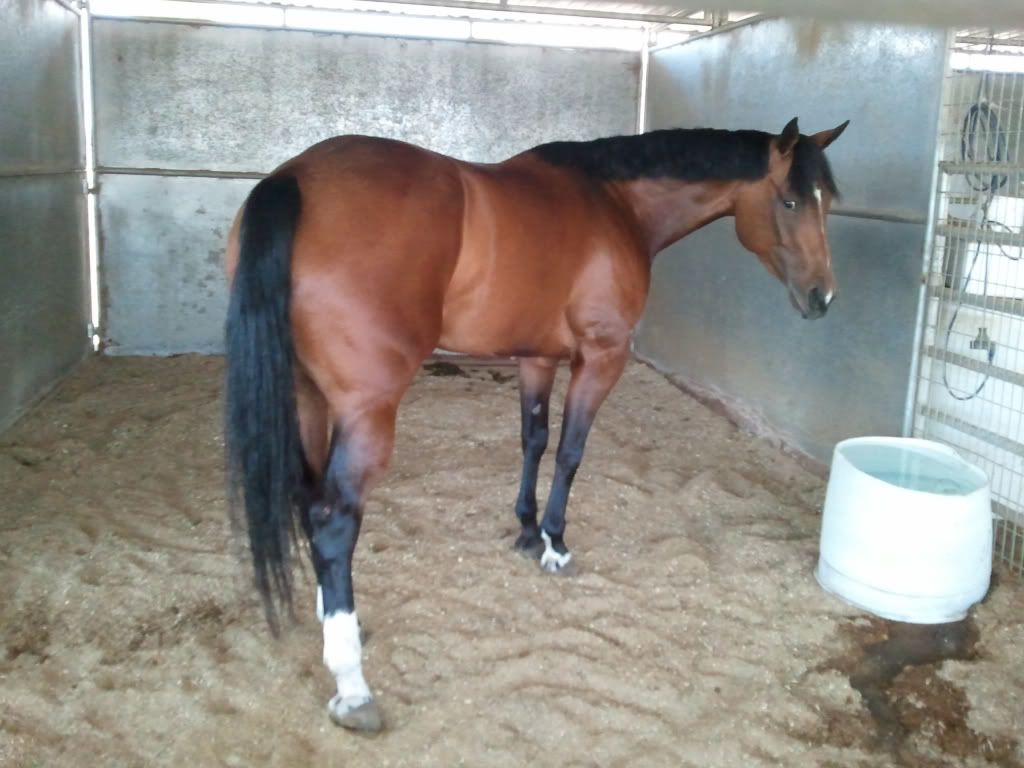 I Told my BO that Belle's halter is getting too small now, and she said she'll just adjust the nose band and lengthen the jaw strap so it fits her. Yeah! It's nice having someone who can make custom tack and apparel close by. Just wanted to share my baby with you all.
Wow she does have a big head, looks like a horse you would see in a showmanship class!
---
Horses are my life, if theyre wasnt such a thing life would suck!
Her daddy did showmanship, HUS, western pleasure, halter, and some driving too I think. So, yeah she could do showmanship. Her daddy is Double Up Investment, by Artful Investment.
Belle is sure beautiful
---
Country Woman


Thanks! I love her to pieces. She is my first youngster, and boy has she been a breeze to work with! No buck, bite, kick, she is always curious, and super friendly. I Couldn't ask for more!
You are lucky to have a horse like her
---
Country Woman


She's gorgeous! She looks amazing!!
Posted via Mobile Device