Black Tack on Darker Horses (pics please!)
---
I traded my australian saddle for a black western saddle a couple weeks ago. Black really isn't my color but it was a saddle I could get a lot of use out of, so color became pointless.
So now I am building on black tack. I have my black western with a bit of silver, and I just got a new black bridle in the mail (which I love!). The problem I am having is deciding what color saddle pad to get.
My mare is a blood bay (or so I think, since there seems to be some controversy over bays right now). I don't know why it matters because I'm not going to be showing in any event that matters with tack style, but I was curious as to what somebody would put on a dark horse with a black western saddle. What color pad did you use?
Does anyone have any picture of their black tack on a dark horse? And even if your horse is light, lets see some pics! I love seeing other people's horses
Light blue, lime green, purple, hunter green, or royal blue would all pop with your set up :).
---
just a small town girl with a big town dream :]
I really wanted to do lime green zebra ripes (because I'm weird and love to humiliate my equine friends) but when I dressed her in green, she looked awful! I think maybe red or light blue...

Light blue would make her look pretty, red would go with her personality. Oh, decisions...
Not western, but black on black, with a little yellow for pop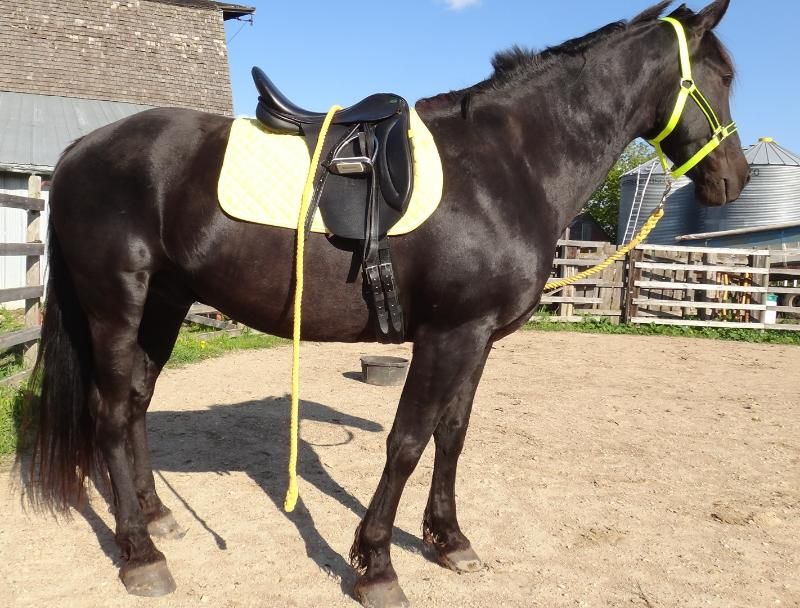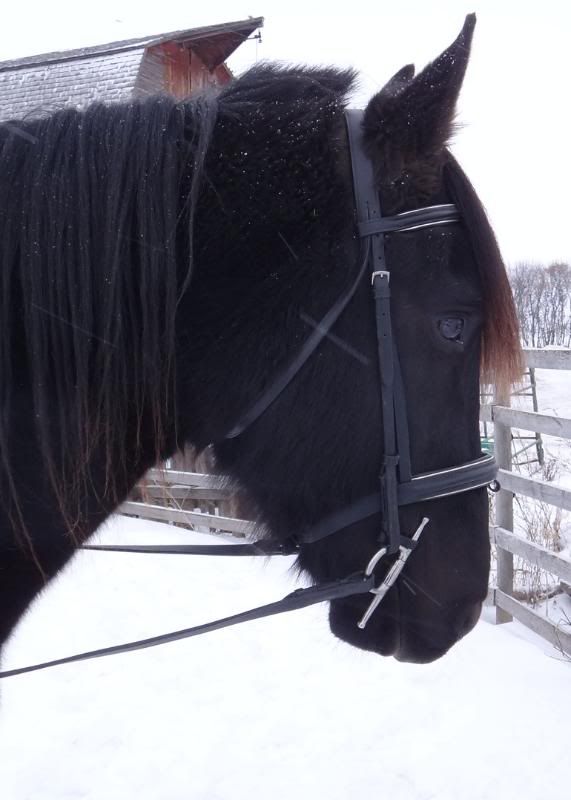 Oh, I LOVE the classic dressage look on black horses! They look so pretty and coordinated! The black and white dressage bridle looks georgious.

When I did dressage, I used to color coordinate my horses all the time in blues, neon greens, all sorts of colors...it was so much fun with polo wraps to boot!
LOL we have the yellow polos as well
Yellow looks soo good on dark horses but its so hard to find stuff western wise :/ haha .
---
just a small town girl with a big town dream :]
The shade of the yellow halter on the black horse looks great! I think blue would look better on a blood bay though... Purple, grass green or flashy pink would look good also.

Love to see a picture of him. :)
Maroon also can look good on bays.
---
just a small town girl with a big town dream :]
I'm trying to find a link I saw a while back on the horse forum about choosing the right color for your horse...