Brought Jovie Home! [Pictures]
---
Brought her home yesterday! I already love this little girl to pieces!! Best two year old I know! Got off the trailer so quitely, which really suprised me because according to the old owners that was her first ever trailer ride! SHe just took everything in stride. Shes so curious and friendly.. LOVES getting attention from me. Every time she sees me coming to see her in her temporary turn out she calls to me. She got turned out with my other mare this morning in hopes they they will get a long.. so far not so good haha I don't think Nova likes the idea of having a little sibling. ;) Shes been bullying poor Jovie a bit. :( Anyway here are some pictures of her! Sorry the pictures are so big.. gonna have to scroll over a bit to see jovie in 1 of them.
This is her this morning! I asked the owners to keep both of them is so I could be there to see them turned out together.. poor thing I didnt get there till 9:30.. and she wasn't impressed! haha!
Weee running about with Nova.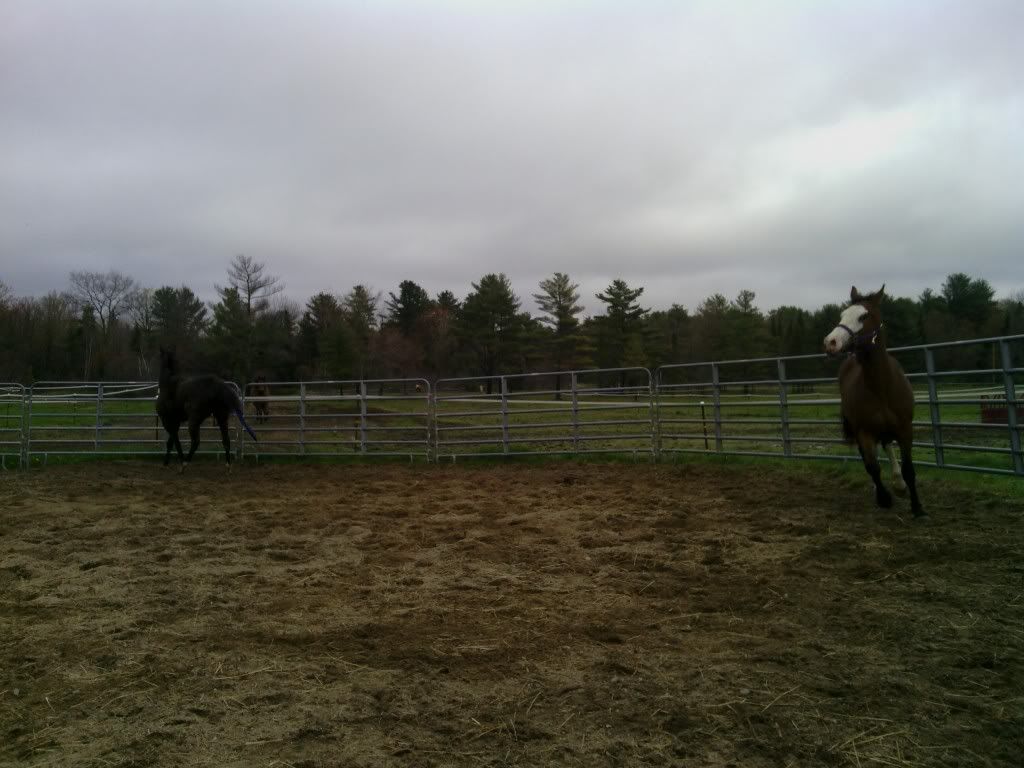 Ohhh New friends!!!
Okay time to go see my human mama!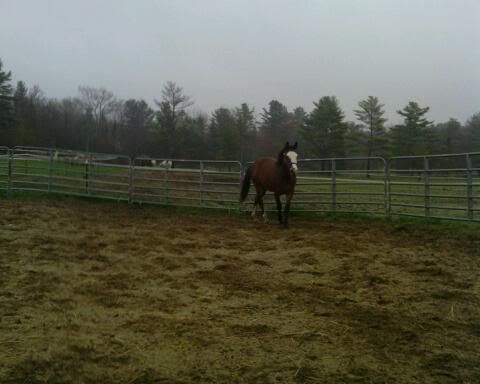 Thats it for now .. more soon!
---
Last edited by HorsesAreForever; 05-05-2012 at

04:34 PM

.
Nova is standing funny in one of them due to her being in heat ;)
Cute!! Love the face..
---
"Good things come to those who wait… greater things come to those who get off their ass and do anything to make it happen." - Unknown
jovie
---
So happy for you she looks wonderful. I too brought my little girl Charlotte home early last week. She's a rescue, but not so young - but neither am I. Wish you alot of luck with your new girl. I love seeing the pics. I can't post mine don't know how.
Congratulations!
Jovie is a very stunning girl. Just love her markings.
Thank you everyone its been an awesome past couple days with her!!
She's so cute! I really really like your girl. You made an awesome decision!
---
"Strength is the ability to use a muscle without tension"

Haha Thats what a lot of people have been saying! Thank you so much!