Buttermilk Update
---
Thought i'd pop in to update everyone on Buttermilk. I've taken her out twice now, the first time I ponied her off JP and she really gave me a workout. She was VERY good, she just tends to be on the hot side. All my trails require riding on the road, and crossing a 50 mph road. Thankfully JP and Pebbles are about as broke as you can get because EVERY scary thing possible was out! We encountered a stud colt(in his pen of course, but had to walk by with 2 in season mares
) trash trucks(we did have one minor freak out there) cones, a big flapping truck, and we had a school bus almost squish us because it couldnt wait 30 seconds for us to start crossing the road. We also had to walk past a school during recess with tons of screaming goblins(children). She was fantastic all thinks considered! I did ride her when we got to the horse park but she was pretty riled and we mostly did 1 rein stops and disengaging the hindquarters to get her thinking. I also used a bit and that made her pretty silly. Shes very effectively been retaught that a bit means head up and evade evade evade! Sad because we had conquered those demons. Oh well. We've also been doing ground work and it looks like since everyone who had her was the get on and force it to do what you want types that thats still intact, yay! Little less work for me. Yesterday I took her out again and hand walked her down the road to the park, my mom had her mare and my boyfriend was riding JP. She was 100% better from last time! Walked on a loose lead, not one spook(but she isnt the spooky type anyways), not a single event the whole way. I rode her in her old bosal hackamore and she was much better than with the bit(when I went to check her out i rode her in a halter, so that didnt surprise me). I mostly walked and reminded her how to give to pressure and stand still. Shes a very gogogogogo type horse, so slowing her down in every way and getting her soft is my first step. I trotted a tiny bit just to see how she was but not much as she was off on her front R. Really not surprised due to how short and upright they had her trimmed last time. I had my farrier look at her and he was shocked at how short she is also. Im going to get her some biotin in hopes of speeding up her growth so I can get her trimmed properly but itll be a while. I cant wait to start riding her out! She's proving that she'll likely be as unflappable as her mom.
Sorry if the pictures are big, Im on my kindle and its a lot of effort to do stuff!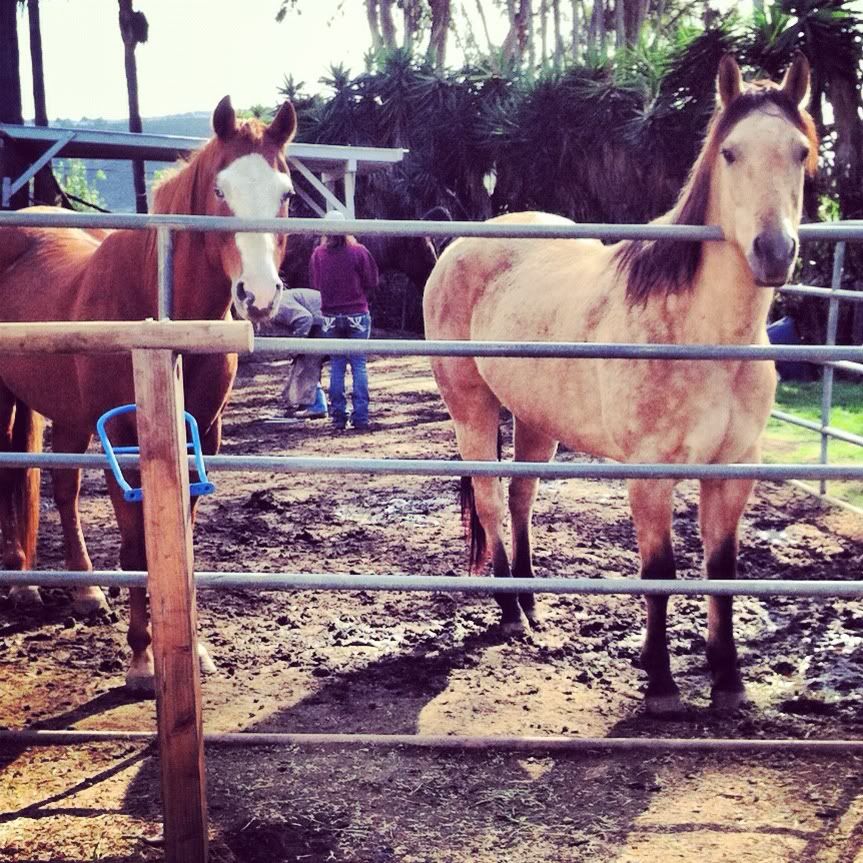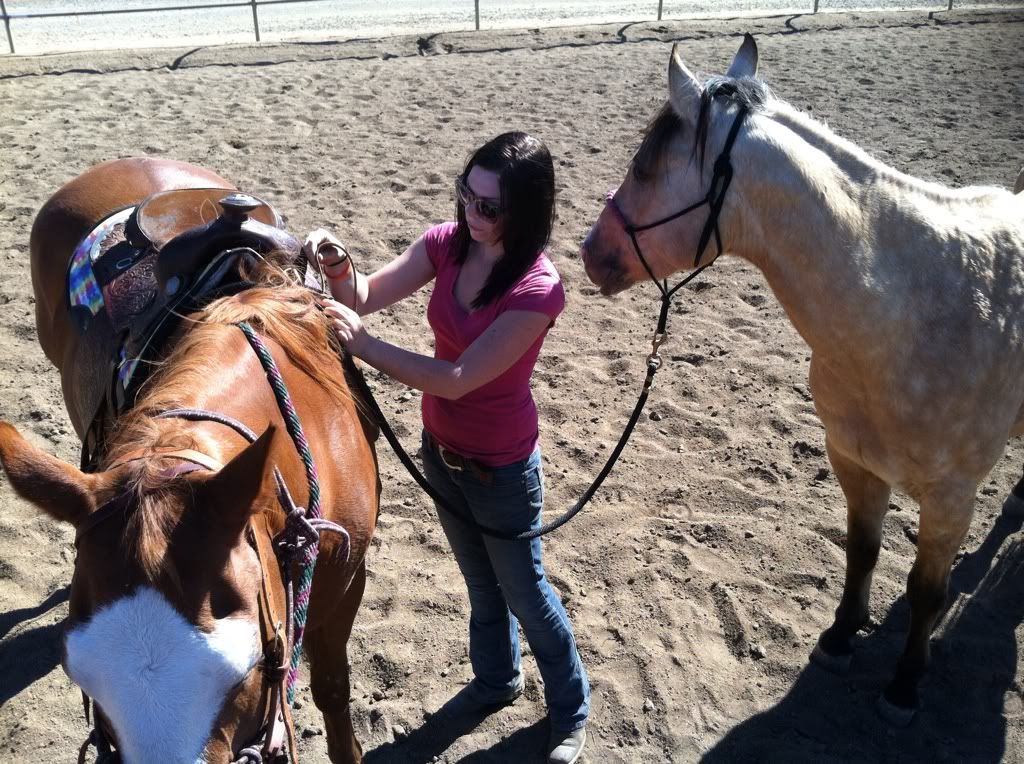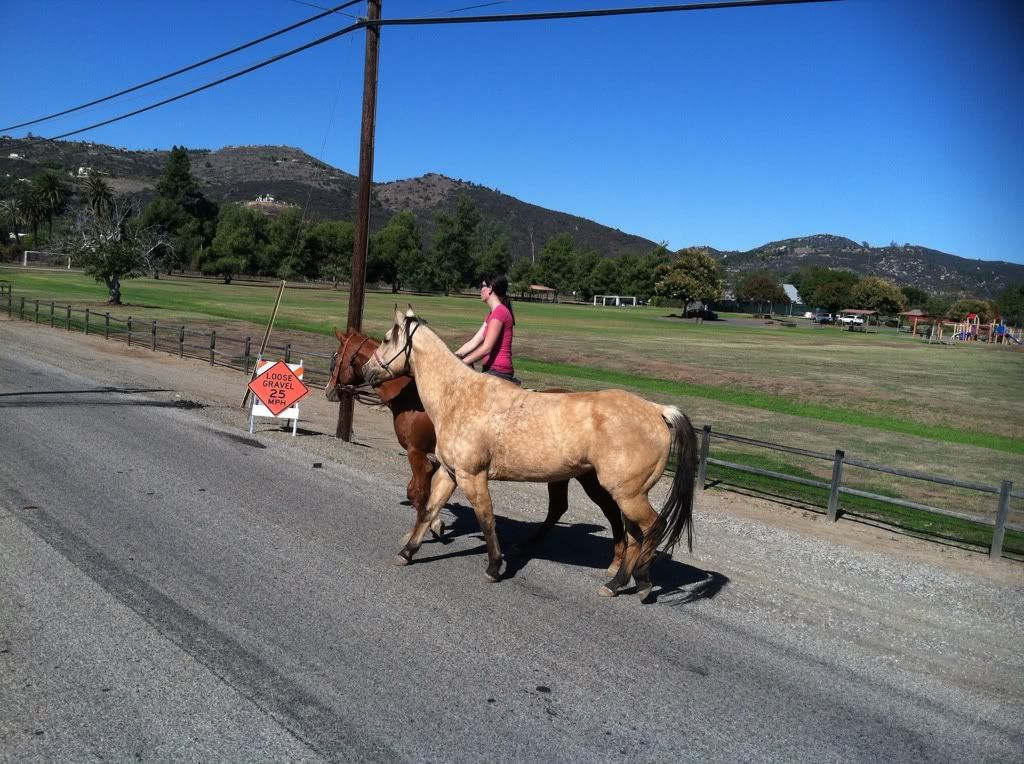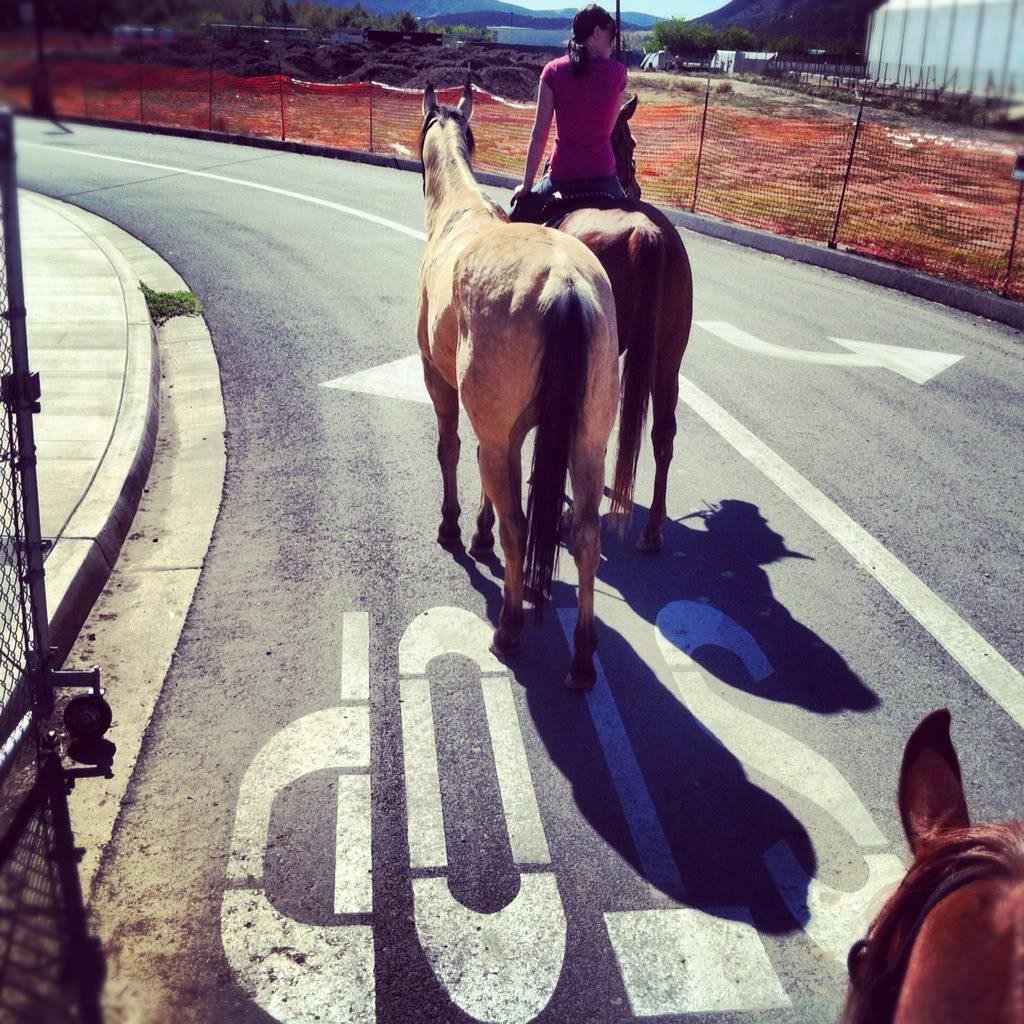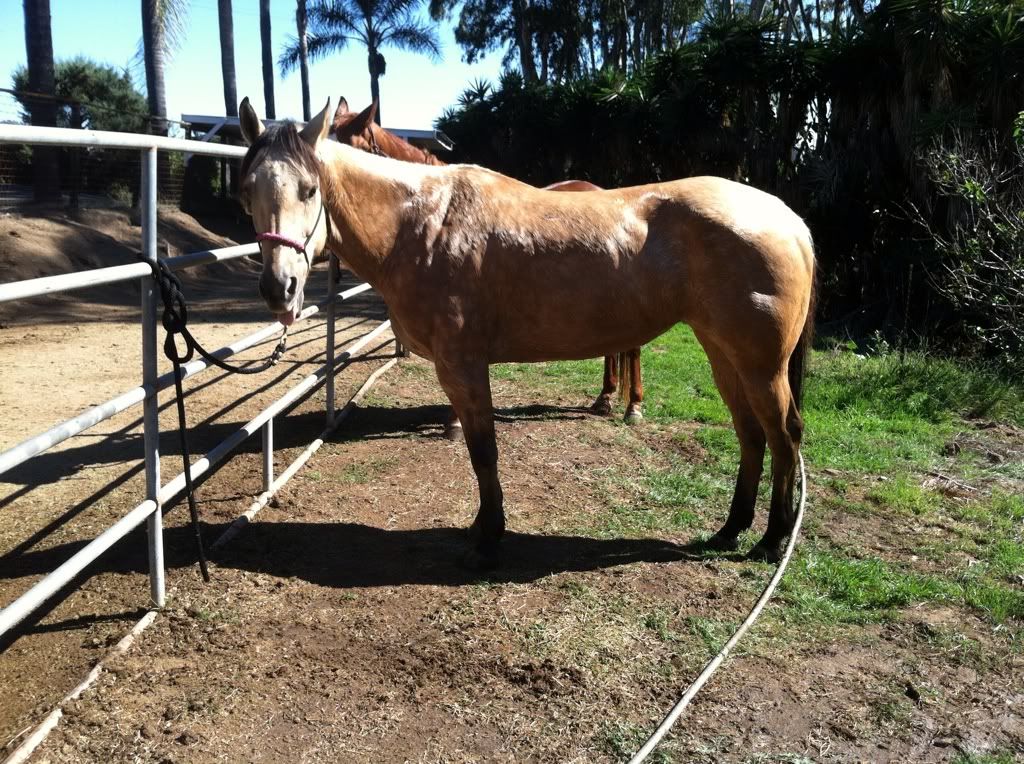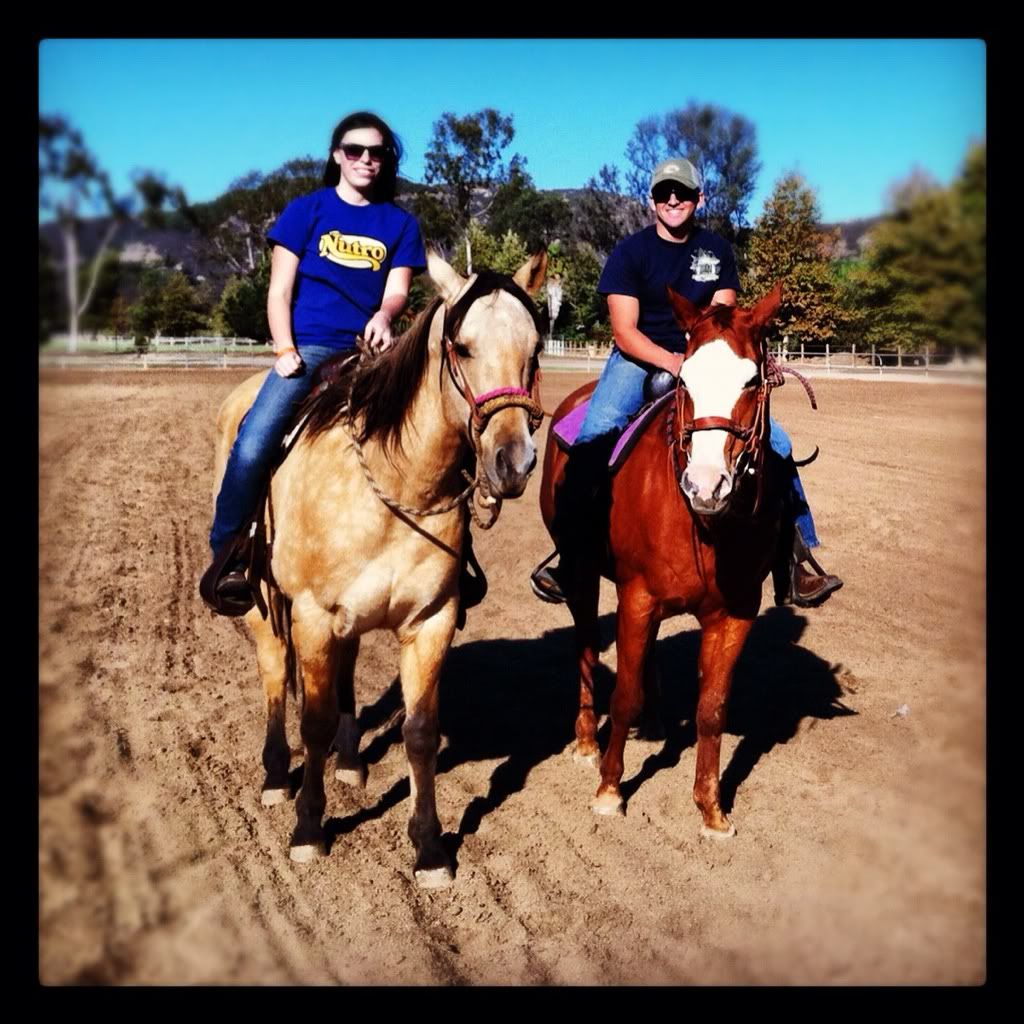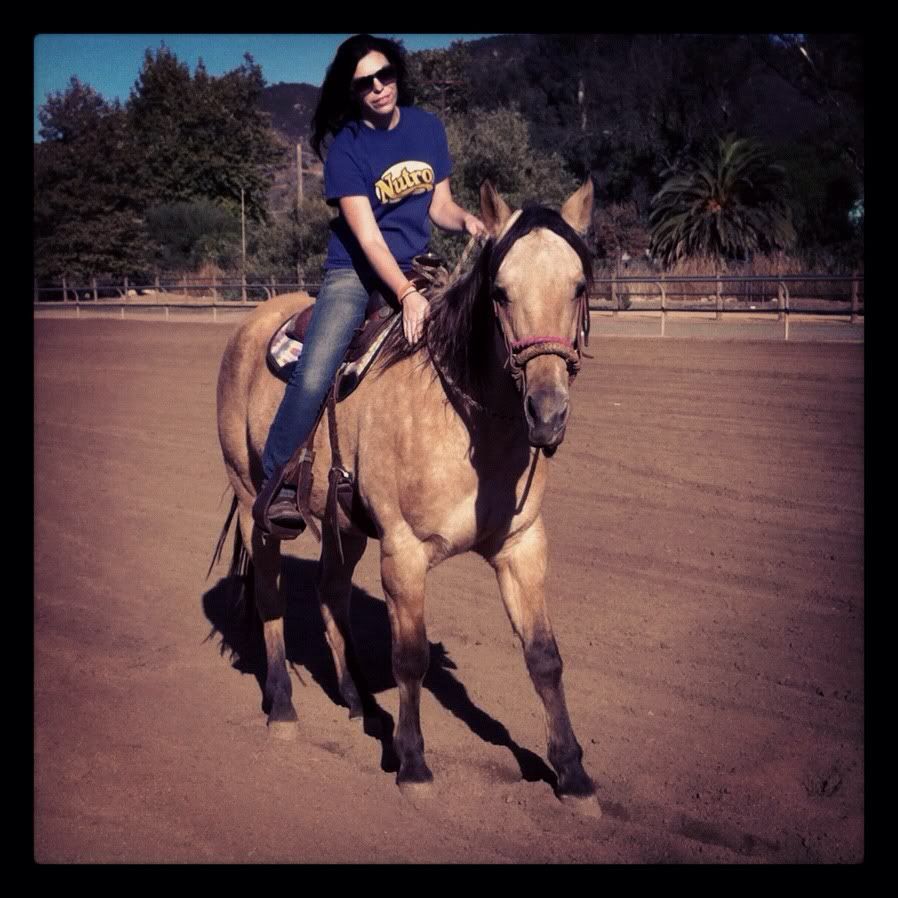 ---
Live in peace,not in pieces
She is beautiful, congrats on your progress :)
Posted via Mobile Device
Great pics! Keep up the good work-sounds like you are making good progress.
Such a beautiful girl!
---
~Being on the back of a horse is my idea of heaven!~
Thank you! She is quite stunning, not that I am biased or anything haha. I'm very lucky to have all good looking horses, not that their looks would make me love them any less if they wernt!
Posted via Mobile Device