CHC (christain horse club)
---
CHC stands for christian horse clubs for girls i love it. its great for girls who are crazy about horse to learn about them and God Today we learned about praying to God in different ways and listening to him very fun to learn.
her are some pics from outside with the horses.
can a horse get a randome nose bleed like humans becuase today the horse i was working with got a nose bleed and we don't know how.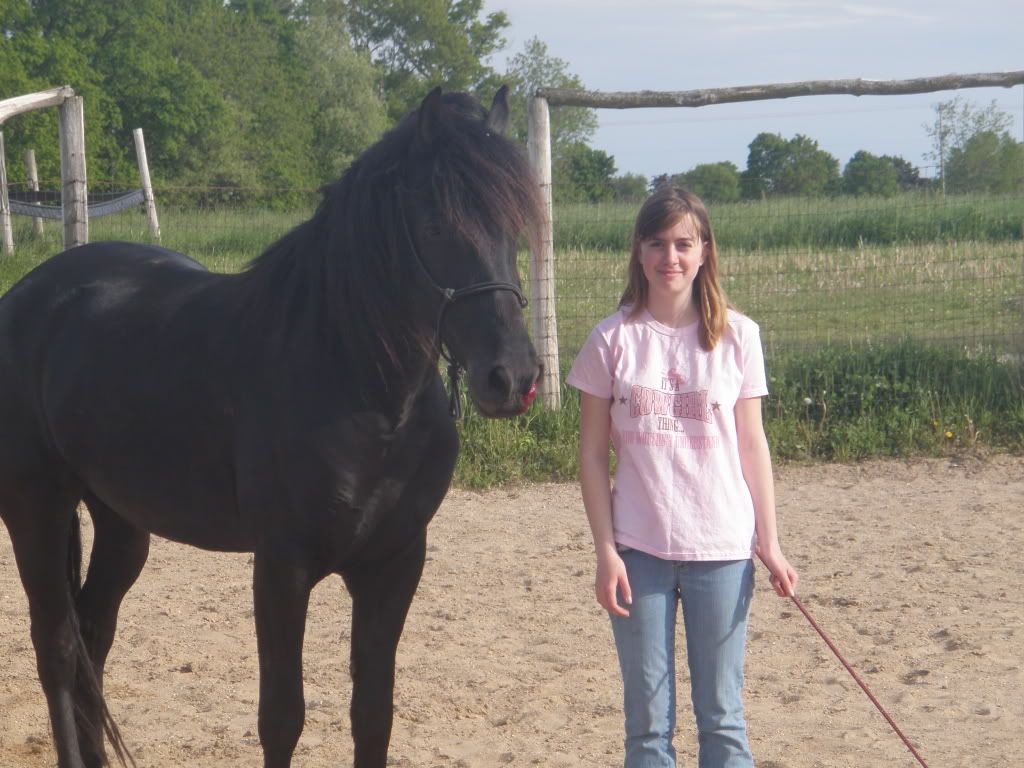 foxy is the brown one the morgan is fiesta and the big boy with a bloody nose is jasiha i cant spell haha.
don't worrie we did clean him up though
That black horse is gorgeous! *.* Is she your's?

And the CHC sounds like fun. Is in a national organization or local?
thanks i'll let my chc leader know it didn't look to bad and we made sure it stoped before we let him out i hope hes ok.
nation were trying to get more groups around the world right now we have five she provides everything for who ever running it and no thats not my horse but i work with him a lot. hes the leaders horse her dream horse she hopes to ride him soon she is paralized and she does tharapy riding.