Children Safety & Horses
---
I need some thoughts on Children Safety around horses.

What do you feel is a good age for a child to ride a horse on lead?
Off lead? (Say the child is "ready" meaning they understand the basics of riding but you wouldn't let them off lead because they are too young, too young meaning what age.)
What is a good age for a child to start to learn the basics of groundwork, such as picking hooves and leading?
Do you think a child should wear a helmet while around a horse even if they are not riding?
Would a nice gentle older miniature horse be a good horse to start groundwork with children, rather than a larger pony or horse?


What are some safety tips you use with younger children around horses?


I have four children, 1, almost 3, 5 and 7. I want to make sure I'm not making mistakes for their safety but I want them to be able to enjoy the horses.
You will not make a mistake with your children because you are a mom. Your instincts will tell you what is safe and what is not. It is up to you to tell which child is ready to listen to you and which child understands that any horse (mini-horse) can hurt you. It would be a good idea to have your child wear a helmet (riding or not) so they get that safety is first. I make sure my friends or family have shoes on not flip flops or barefeet. It is up to you to know if your child is ready to ride on lead line. It will be different for every child. Teach your child the basics, picking hooves, grooming, leading, and what to do if they feel unsafe with the horse they are leading. I taught my kid that if he is siting on his pony and the pony spooks or trys to run off that he is to jump off quickly. Or if he is leading his pony and the same happens to just let go of the lead. It is better to let the pony/horse go than to have your child get dragged around. You also need to know which horse/pony is safer, calmer and one you most trust to teach your child. I would never fully trust my horse with my kid just because she is an animal and anything can go wrong. I think if you start them out early and they respect what you say goes or no riding then they are ready to be around a horse and with you leading them, ready to ride. I make sure that my child always goes way behind the rear when going around a horse. Even if I know my horse wont kick. Its just good practice. Its great to get them involved and I would work with one child at a time so you can focus on him/her without too much distraction. Like you said, you want them to enjoy the horses but they wont enjoy them if something goes wrong. I would keep lessons short and simple. I hope this helps a bit. Have fun with your children and good luck.
First mini's are not meant to be rode so imo that is not an option. I like to put my kids on old ranch broke horses and use the old 20 - the age of the kid for the age of the horse to start. So if the kid is 3 the youngest horse should be 17. Now that is not always true but it is a good place to start.

I also like followers... a horse that will willing follow another horse down the trail and of course the horse needs to listen to little hands and legs. Not sensitive to little legs giving the wrong pressure or cues and little hands that move too much :) Those babysitters are hard to find but they are out there and worth their weight in gold. I have an old boy that is almost 22. That sweetheart has all the gumption and go an adult rider can handle but is perfectly content to babysit the little ones who really want a nice ride.
a lot of it depends on the child as well. My 6 year old son is not allowed near our horse without me by his side. He still doesn't understand not to be darting around and where he can and can not stand. With him, it's an accident waiting to happen. Now my 14 year old daughter always has been the total opposite. Even when she was little, very calm and quite, always understood where the "safe zone" was to be around a horse and could be pony lead, I think she was 4, maybe 5
1. Depends on the comfort of the child. I've had kids up being led around as young as a 1.5 and others that wouldn't even sit on a horse until 2.5 or 3. With younger kids or kids with bad balance I like to have an adult next to them, helping keep them balanced. My neice is almost 6 and she has started (barely) trotting occaisionally bareback on the lead.

2. Again depends on the child AND the horse. I don't currently have a horse I'd trust and my neice understands a lot she doesn't have all the necessary skills. My neice will be taking riding lessons this fall/winter/spring and both of my horses will be in heavy training to see who she'll start riding next year. I don't really like throwing kids on some bad tempered pony and saying "go ahead and have fun". It isn't really fair to the child or the pony, the kid should have an understanding of how their bodies effect the horse. I don't like the "get on and beat the pony or yank on it's mouth" attitude.

3. Right from the start. As soon as they are around horses they should be learning about how to properly lead, pick up feet, walk around them, brush, etc. Not doing it all themselves of course, but watching and helping you where appropriate. Whenever my neice came out to feed with me I would be talking to her about horse care, body parts, feeding, etc. I have a 3 yr old and my neice taking horse lessons with me every week. Both of them "help" me clean out the hooves, groom, and feed. My neice is pretty good already, her body isn't quite strong enough though. The 3 yo is a quick learner too.

4. I think they should, but I suck at it.

5. Minis aren't great for riding so unless you don't want the kids ever riding it, sure. Otherwise I would agree with the others that an older horse/pony is perfect. They can learn groundwork, care, and take "pony" rides. Just make sure the older horse doesn't have any arthritis issues that make it unsafe to be around. My old girl was extremely prone to tripping and had great difficulty picking up her feet, not the safest horse for kids to work around even though she was a complete sweetie and about as bombproof as you can get.

6. These are my basic rules: hard shoes, no screaming/loud noises/etc, no running, don't walk directly behind the horse, talk to the horses so they know where you are. The biggest one is: you MUST listen to me, if not you are not allowed in the barn.

4.
Thanks you guys. I wasn't planning to use a mini for riding just groundwork. Thanks for the advice : )
Quote:
Thanks you guys. I wasn't planning to use a mini for riding just groundwork. Thanks for the advice : )
For ground work a horse that is very respectful of your space. My granddaughter learned to lead and groom legs on a 16.2hh Clydesdale. That is the horse that started teaching her to ride as well. After Vicki's death that job went to Waylon her 18.1hh Spotted Draft. My granddaughter is 7 :)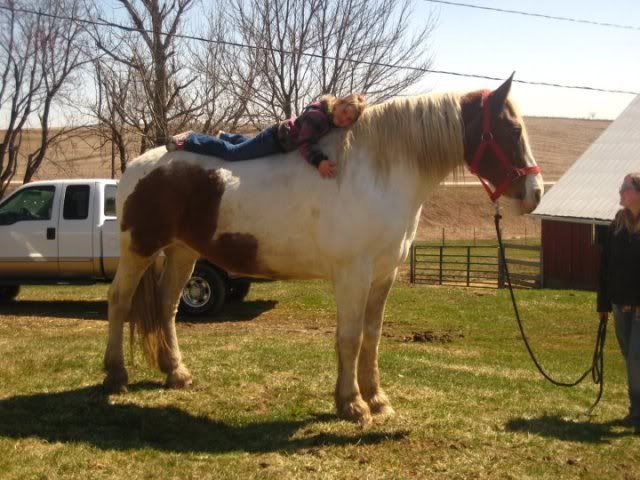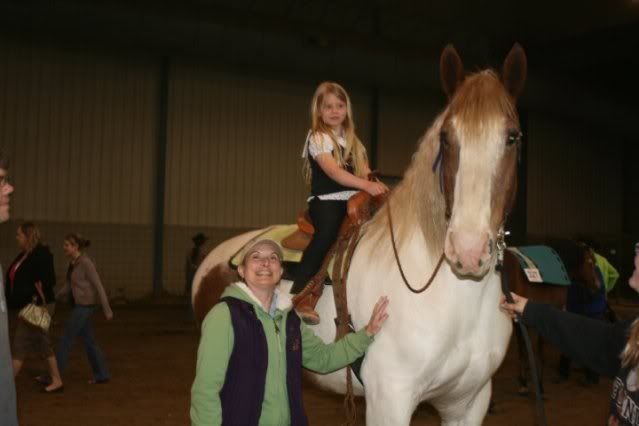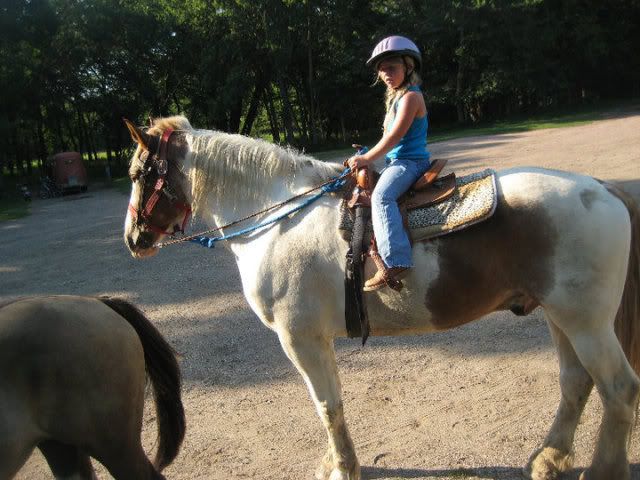 I actually do use my minis to let me nephews get up close and personal w/ a horse. My horse is great, as are the other horses in the family, but I don't let them groom or handle them w/out me right w/ them, for the under 8 and under ones anyway, or any that have not been around them. But w/ the minis I can let them groom a mini while I groom a biggie.

We don't ride our minis, but we drive them, and I'm teaching a few of my nephews to drive.
That was my thoughts. I'm always a bit nervous with the kids around the bigger horses and my girl are both technically ponies. I was thinking a mini or possibly even a Shetland would work better for the kids. Maybe I could offer a retirement home for one or the other. Something older and calm with lots of kid experience.
Dangit, you're in OH. There's a couple of nice (sounding anyways) minis/small ponies for like $250 on Craigslist. You know the "bought this pony this spring for the kids, they played with it all summer, crawled all over it. We don't want to feed it this winter."