Christmas Pony Pictures
---
Merry Christmas everyone!
Thought Id share a few pictures from our Christmas ride. I'm pretty sick (yay) so it was just a short ride, and I also had to ride my needs a lot of work greenie because my sister was on my old faithful. She was AMAZING considering none of them have been out in 3 weeks and I've only gotten to hop on her a few times since I got her back in October, bad weather and working full time just haven't worked in my favor. Some of you might remember her from my other thread when i got her back. I did decide officially today to board her for a few months so that I can restart her from the ground up, we don't have any space or an arena at home where I have them now. It started out really exciting because as I said, no one had been out in a few weeks. My mares LOVE to go for rides (probably because they just get to do the fun stuff, grazing and trails! Haha). My ding bat paint decided to chest bump me and run around when I was trying to halter her. NEVER had her do that before. Once I caught her we did some ground work and then I tied her up. Then I tied Buttermilk up( little miss greenie) and as soon as I turned around I have NO idea what happened but all I saw was her flipping out and pulling back. Thankfully everything was fine, and she calmed down as soon as I grabbed her. Scared ME though. There was a lot of things going on and one of them must have seemed freak out worthy. She was great on our ride though, although a little hot. She did do a little wanna be rear hop when I asked her to woah a few times, which solidified me really needing to work on her evasion issues. Really sad that all the work I did on her is totally trashed, but she's a smart cookie and it won't take long. Anyways, onto pictures! The red roan is Pebbles, my moms mare and Buttermilks dam, the woman with the roan is my mom. The paint is JP and the girl with her is my sister, who rarely rides. Buckskin is Buttermilk, my wooly little butterball. the last picture is my sister and her chicken, it turned out way too cute not to share!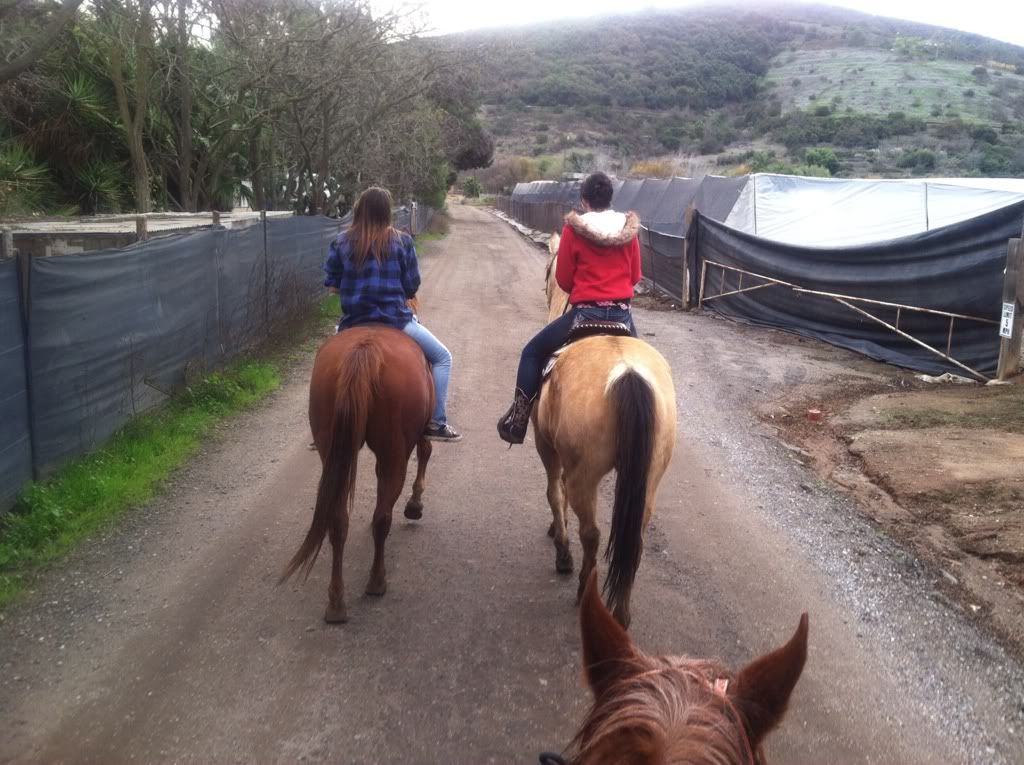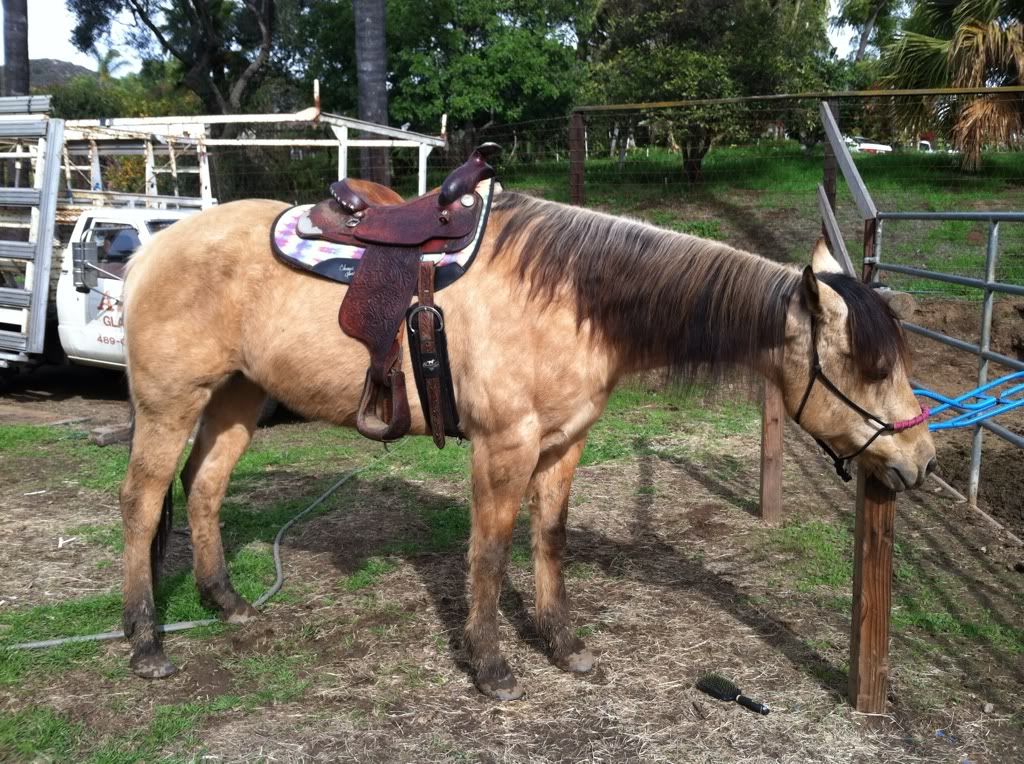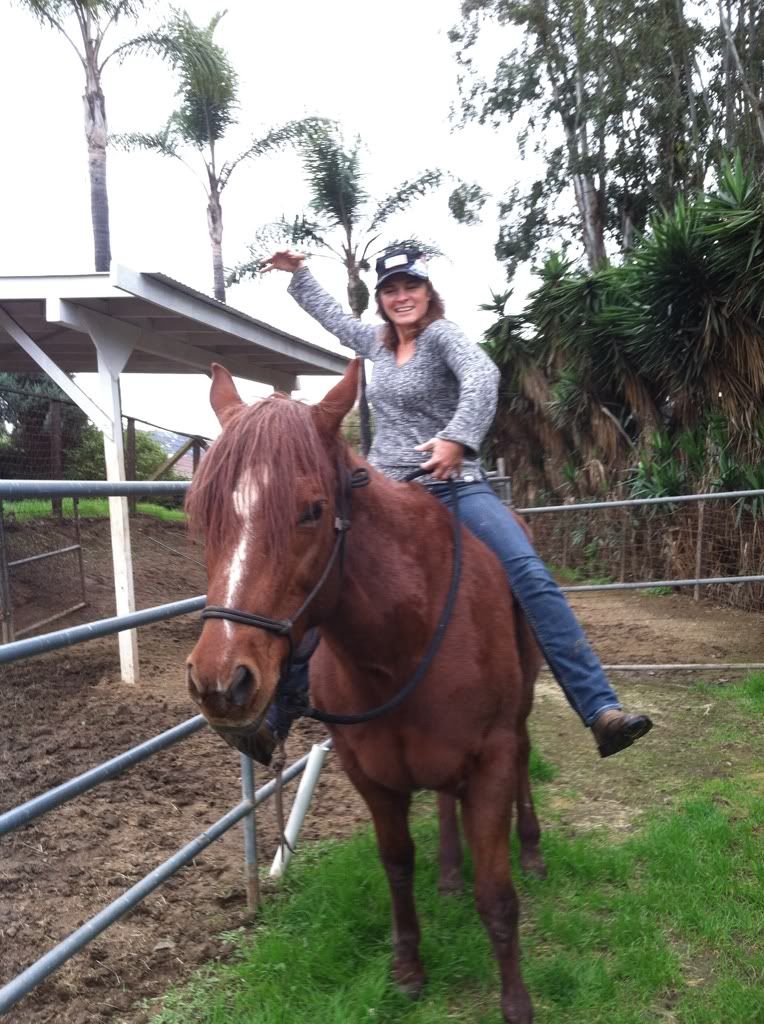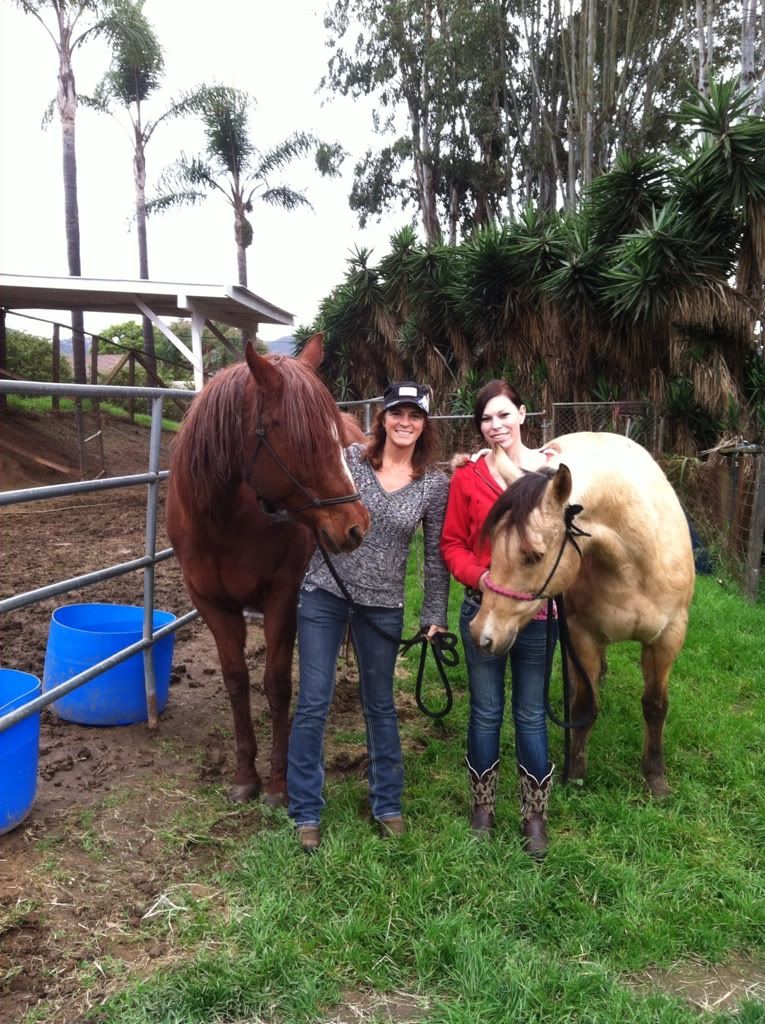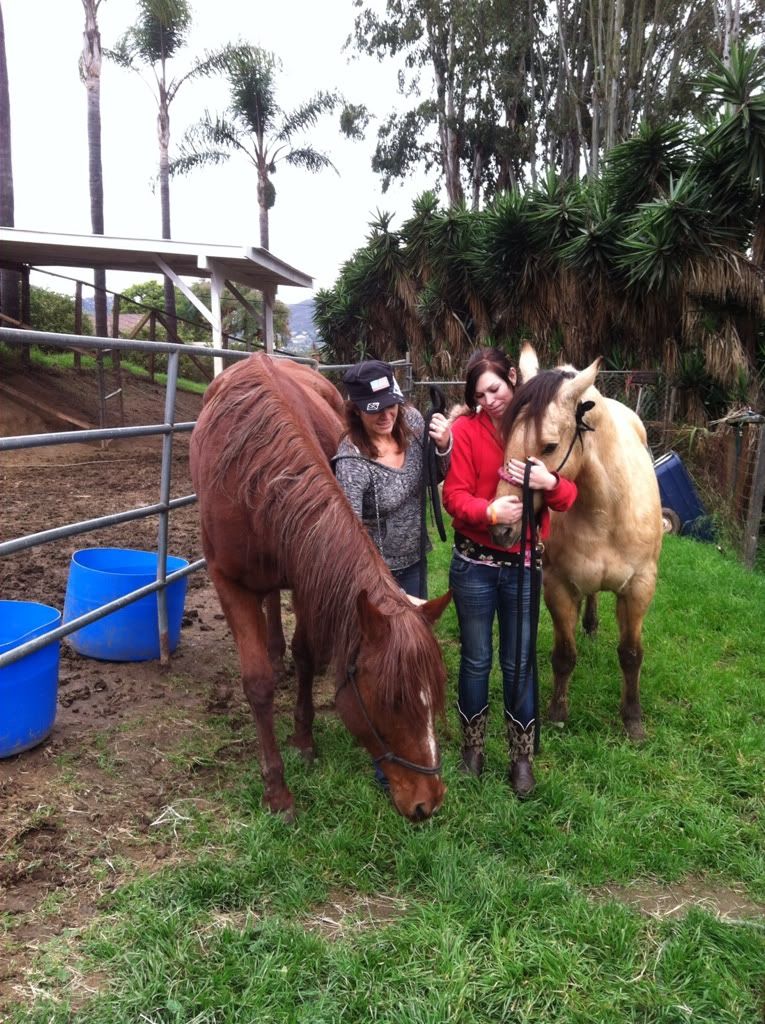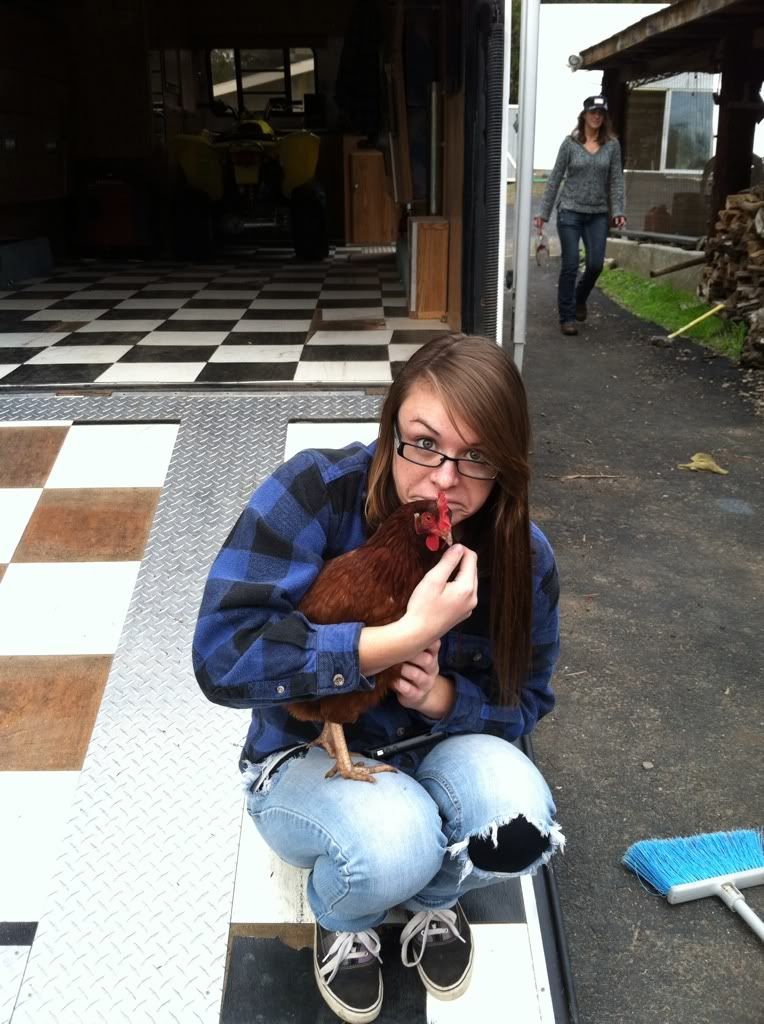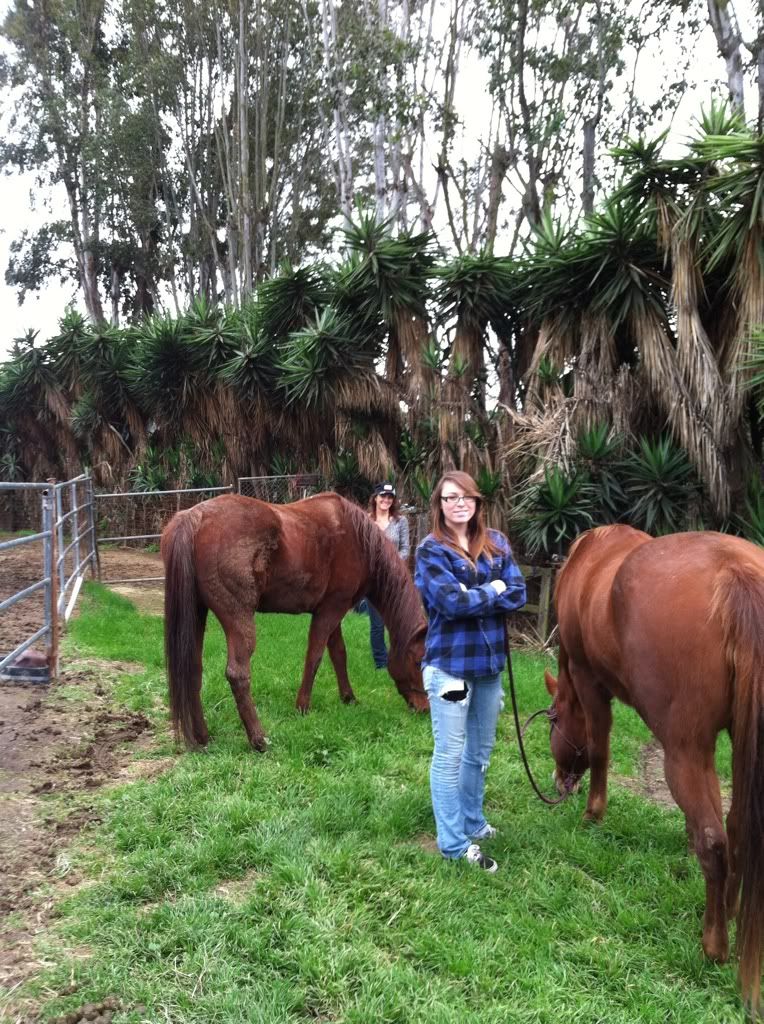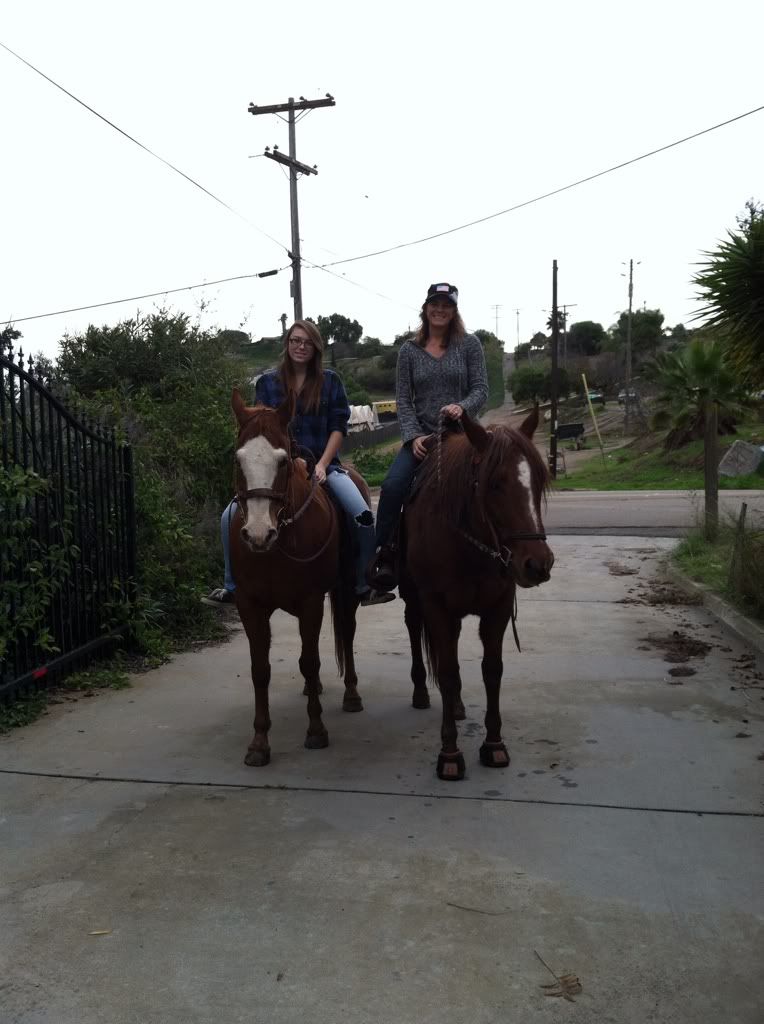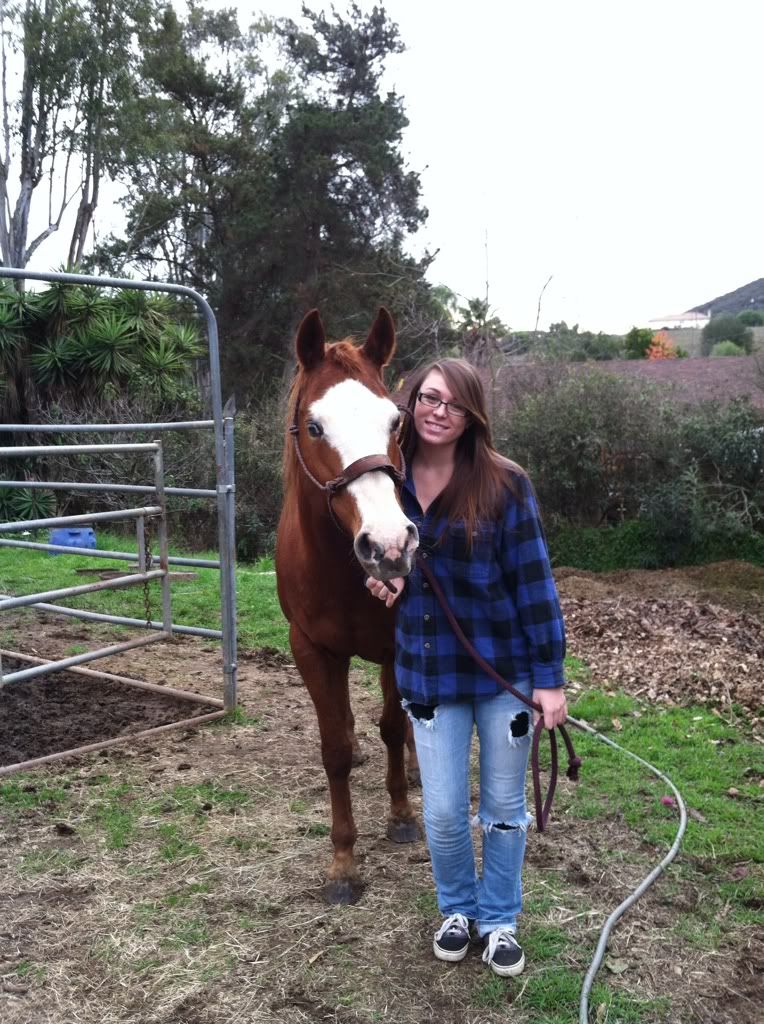 Posted via Mobile Device
---
Last edited by TKButtermilk; 12-25-2012 at

07:39 PM

.
Looks like a lot of fun! It was to flippin cold for a Christmas ride here, but we got out for a short one today!
Nice pictures of the group
---
Country Woman


I'm looking at your pictures and i'm thinking: This girl has got to live in California. Either California or Florida. Cause we're the only two states that get lush green grass and thriving palm trees in the middle of winter! ;)
---
Life seems mighty precious, when there's less of it to waste.
That first picture made me homesick-is that near the Santa Ana riverbottom? It looks like a trail I've been on. Thank your lucky stars if you're in Norco-That's a place that really caters to horses.
Nice pictures! Your horses are very pretty too!
---
R.I.P Duke <3
No hour of life is wasted that is spent in the saddle.~Winston Churchill

Awhhh! I'm jealous! I had nice weather xmas day too (I'm from SoCal as well) but I just didn't get out there when I had a break in the family-ness :(
Cute horses by the way!
---