Weanling
Join Date: Apr 2013
Location: Baytown, TX Close to Houston
Posts: 422
• Horses: 0
Color Preferances Everyone?
---
I mainly started this thread because I just read a previous answer to a question, and it was said that red horses were cheap, cheap cheap. And I once saw a rancher with a cremello stallion, and his ad said "No more red horses", so I was wondering, what exactly is it with red horses now that people don't like? I have always loved a nice sorrel, especially with lots of chrome.
If I could buy any color horses I wanted, here are my preferences:
Golden Palomino
Sorrel/chestnut with Chrome
Paint
Grey (as long as it was a very pretty grey like my daughters, or ones I've seen on here.
Ones not so thrilled with
Bay (too common imo, unless it's a glistening flashy one with lots of chrome
Black
Roan
Appaloosa
Cremello/Perlino, unless I planned to breed, which I don't. I just don't see a lot of pretty ones with good conformation.
So, I'd love to hear everyone else's preferances.
Location: Baytown, TX Close to Houston • Posts: 282 • Join Date: Apr 2013 • Gender: Female • Horses: 0 • Carrots:
3
I love dark *almost black* type colors - like my mustang who is smokey black or my mare that is seal brown. I also love a dark mahogany bay, dark liver chestnut, or black silver dapple.

The only colors I tend not to be a fan of are double dilutes like cremello or horses with over abundance of white on the face with pink skin around the eyes.

Won't turn down a good chestnut.
---
All I pay my psychiatrist is cost of feed and hay, and he'll listen to me any day!


I understand this is suppose to be about preferences in horse color, but over time I have lost that totally.
I now base my preference in a horse on the manner they handle themselves and how they travel. I like a horse that thinks before he gets out of Dodge, and is willing to work with me as a partner.
I still smile though when I hear some one comment on how beautiful one of my horses are, as it really means little to me now.
Of course , as always, beauty is in the eyes of the beholder. This will be a fun thread to watch.
---
Be the kind of woman that when your feet hit the floor each morning the devil says, "Oh crap, she's up!".

Mudpie colored!!
---
The hills were bathed in moonlight, the shadows not so stark;
Silver light reflected off his brown hide as he held me in the dark
– I love you, Mudpie!
I love all Paints (of course), but do have a soft spot for our bay (Angel) and black (Buckshot) tobianos. I like the balance of color and white.
Posted via Mobile Device
I love bays... This shade:
Then palamino's.... These ones:
then duns
I absolutely love that horse!!!
then chestnuts (chestnut shoots up to second if its this shade)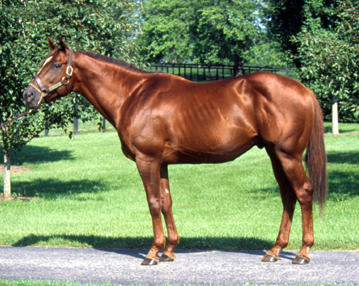 I just take whatever color that comes with the horse and dont have a second thought about it
I consider the color as the "buy one get one free package". That being said, I do have color preferences that look pleasing to me... I like bays (maybe abit biased, but shhh) blacks, buckskins, dappled greys, grullos, and duns. Colors that I dont favour are sorrel, roans, palomino (unless its a golden palomino) brown, and... yeah. Sure, I look at the color, but the individual horse is what gets me.
---
E v e r y horse is good for something. You dont throw a whole life away just cause he's banged up a little...
Two colors I would love to have but have never owned:
Blood Bay
and
Blue Dapple
I'm usually not too persnickety about my horse colors. The main reason that I am not a fan of the orangey colored sorrels is because that's all we had when I was growing up and I just got tired of the color. If a horse is red, I like a deeper, darker shade of chestnut, the darker the better. I really like the horse in my avatar<<.

Other than that, the only color I don't like and will not own again if I can avoid it is gray. Nothing against the color itself, although I do like a horse that stays the same color year in and year out, but it's the melanoma issue that bothers me. One of my heart horses is a gray and I'm really beginning to wonder if he's going to have a full life or not because he got an early start on melanomas and he seems to be getting more and more of them all spread out over his entire body.
I'm gonna admit it: I'm a sucker for red horses! Although I like it when their really red (My mares redder than this, but I don't have any pics of her in the summer....) btw that's not my horse.... I hope it's ok to post here? I can pull it down if needed.
http://www.cowboywaydesign.com/cc/im...star_otoe2.jpg
I also love bays, chestnuts, and blacks so long as they're flashy and not typical boring shades and I'm a a fan of paint horses. I also like duns, buckskins, and palominos (if they're colored right), also roans and grullas
I really don't like the appy colors and I don't like cremellos and white horses. Bald faces though make me cringe a little because I really don't like the idea of having something that will sunburn so easily....
I look at temperament more than color though so as long as it has a good head on it I'd snatch it up! haha