I might be wrong, but I'm thinking that double checking everything is a female thing. :) My b/f used to think I was crazy (probably still does). I am always double checking everything too (are the shop lights out, are the gates all closed properly, is the stove off, did I close the fridge, is my hair straightener unplugged.....)
@
TuyaGirl
@
Mulefeather
I ALWAYS re-check things. I agree with @
cbar
, it has to be a girl thing!
Omg, the hair straightener is the story of my life. Always need to make sure it's unplugged. Or that I locked my front door, etc. I live by myself too, so it makes it even more worrisome sometimes!
I confess, I am FINALLY heading to the barn today after work. :) It's like 50F, might get a ride in. If I can't ride because the footing is still crappy in the arena, I might just chill out & groom Redz. Missed him. Haven't seen him in like a week. Stupid weather. Ruins everything I swear.
Tomorrow's going to be like 60F so I'm definitely riding after work. So bipolar the weather is, but I need to enjoy every chance I can of getting to the barn!
---
Ride more, worry less.
I double check everything too
it's bad!!
And lucky @
PoptartShop
!! It's nice temperature wise here, but RAINING! I just checked the weather for our area. Rain forecast for every single day until next Friday, when we are going to Michigan to go bridesmaid dress shopping. So, no riding for me
I'll get to see my baby girl tonight though, so that's something!
@
Tazzie
yeah, but it's supposed to rain from like 7-11PM tonight. :(
Although...I am happy it rained LAST night because all the salt on my car (it was so filthy) got cleaned off.
I'm sure Izzie will be super happy to see you on this rainy day! :) At least you'll get to see her. Bridesmaid dress shopping should be fun too. What color did they choose?
---
Ride more, worry less.
@
PoptartShop
- My big one is always the front door and basement door! I also keep my bedroom door locked when I sleep.
Good news! BO's husband did tonight's feed, and Sully's nose is clear and dry. I'm going to keep an eye on it and make sure it doesn't return, but it seems to be he gets a big snot glob every so often and then he's fine.
I confess that I have to get my sorry butt out of bed early (for me) tomorrow because it's farrier day and I hate waking up to an alarm clock. Back in my working days I could sleep right through an alarm and now I about hit the ceiling it scares me so bad. LOL
---
R.I.P. JC 5/19/85 - 12/9/14. You made my life better.
Glad his nose was clear & dry! They definitely do get snotty sometimes.
@
JCnGrace
ahhh you better set like 5 alarms! LOL.
I confess, finally saw Redz last night. Only rode for like 10mins in the arena, it was kinda mushy & crappy so couldn't really do much. Hoping to ride tonight again for longer, but it did rain this morning so more mud! But at least it'll be like 55-60F when I get to the barn...so weird it's a warm day in January, but I can't complain.
After he ate some din-din before turnout, trying to sniff me for treats.
Love this goober! After I took this he came right up and licked me. So freaking cute.
---
Ride more, worry less.
Quote:
I don't think your mother would have survived me as her child. If I had heard of her saying that about me, I'd have dressed up in mesh stockings and a too short skirt and too high heels and showed up at her door with mussed hair at 6 a.m. asking for breakfast, because you know... working the night shift .... (where's the icon for a really evil grin???)

In your case, though, I might mention how many people really do benefit from the medical properties of marijuana. My son would have given up years ago if not for the relief it provides him from some of the side/after effects of dialysis and too long being on immune-suppression drugs. It also allows him to eat when, without it, 90% of meals come right back up. And all those kids with seizures ... Really, the only reason marijuana is a schedule 1 drug is because the alcohol lobby pushed for it. <getting off soap box now>
Oh, she and I have had the pros/cons debate over MMJ
many
times. DH uses it to help with his PTSD, ADHD, anxiety, and for pain relief. Even seeing the difference in him between when he's smoked and when he hasn't, she
still
clings to all the BS propaganda put out there, rather than the real-life facts she can see with her own eyes. She maintains that marijuana is a "gateway drug" to the hard stuff, like meth and coke. Yeah, no. DH was addicted to meth for several years. He turned to meth because his doctor cut him off from Vicodin after his accident because he had become addicted. Meth was the only thing that gave him the same relief/feeling that the Vicodin did. So, it was the legal painkillers that got him addicted on the hard stuff, not marijuana. She tries to act like he's an exception, not the general rule.
She also swears that MMJ edibles are marketed to kids, simply because they're in the form of gummies and other sweets. Nope. That's been found to be the best vehicle for people who don't want to smoke, but still want the relief provided by MMJ. In no way, shape, or form are edibles "marketed to kids." Yet more propaganda that she believes.
---
Do not tell me I can't...because I will
show
you that I can.
what the real problem is now is the heroin epidemic, they mix it with fentanol between me and my brother who is younger we have known at least 10 people die from it in a year and a half or so.. my cousin who is a senior in high school swears its easier to get heroin over ANYTHING, if your underage.. even easier than getting cigerattes
You'd love my mom, Drafty. She signs any petition she can to legalize it for any reason
it's no worse than alcohol!
Heroin is a HUGE issue here too :/ so many lost to it. My sister in law works in the ED, and says she sees a lot of OD patients. Just sad.
And it wont stop raining! UGH! I have ZERO hope to ride for like the next week. Which is fine since next week I'll be doing 4 10 hour days. But man. Izzie got her feet trimmed yesterday and tried on her new jammies. She was quite embarrassed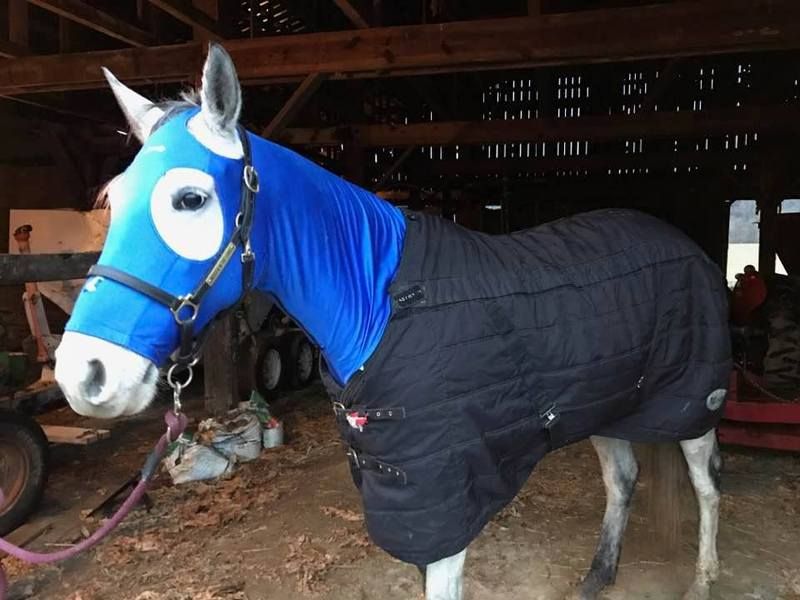 Was trying to do a creative, artsy shot here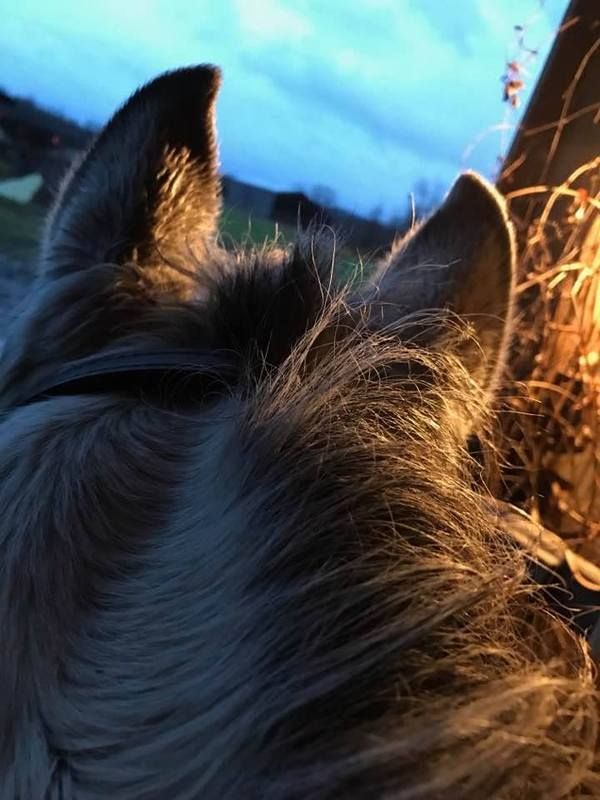 I have a lot more, but I don't want to bog the thread down with so many
And ignore the barn we were in. It's their tractor storage building. The dirt road out to their barn is impassable with cars/trucks during winter (causes HUGE ruts; so we will NOT drive out there even though others do). We had to play tractor tetris to give us an area for her to get trimmed in. She's totally fine being in there lol