Denny headshots! Help me choose!
---
Okey doke... so I've decided I'm going with the brown Pink Equine... now I have to decide if I'm going to go for the entire bridle or just a browband... help!! Sorry they aren't the best pictures... I was both the photographer and the holder
Pink Equine bridle:
My bridle, PE browband... the bit is too low in his mouth.. I just chucked it on for pictures, then had to switch out the browbands again.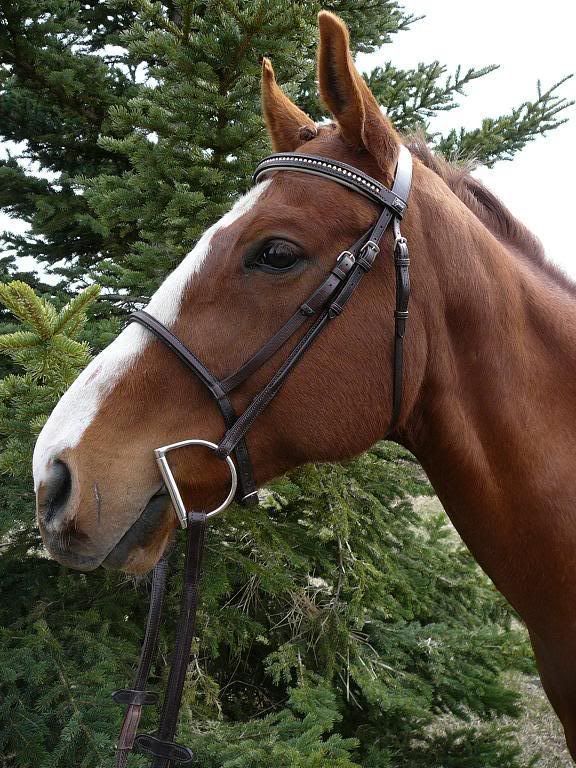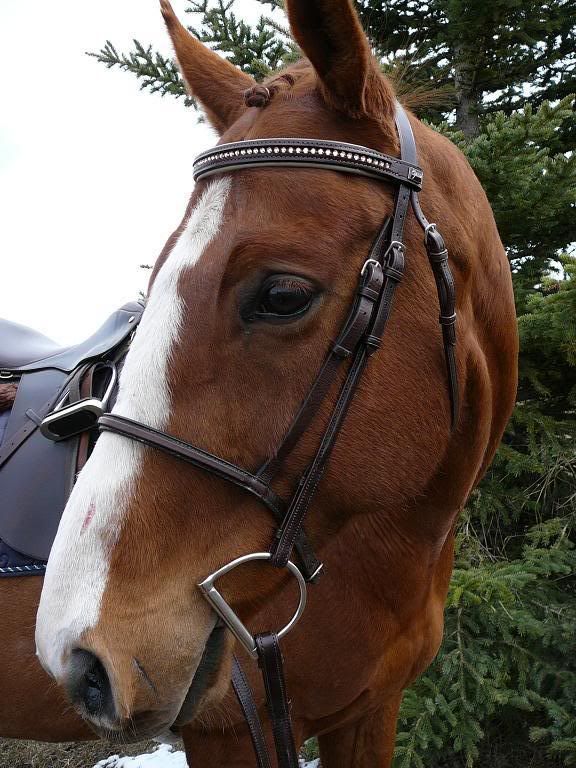 ---
The lovely images above provided by CVLC Photography cvlphotography.com
Hmmm I think they both look good but for some reason I really like how it looks on your bridle.
I agree, I like it on your bridle better.
Quote:
I like it better on your bridle. With that other nose band it is too much.
I agree.
Very pretty by the way!
I like the last 2 shots best =] they all are pretty good, and the other nose band it wayy too much.
I can't give a proper English opinion but purely on aesthetics, I like photo #3. Never used a nose band and Missy Vida has too much forelock to see a brow band.
---

"Until one has loved an animal, part of one's soul remains unawakened..."
- Anatole France
What exactly are you trying to show? the browband?
I like the the 4th one but for whole head shots the 3rd one is the best but the green pine trees is to much for the purpose of the head shot. Make the photo to busy. I would redo the 3rd one out in front of something plain.
My opinion
I like the PE Browband on your bridle the best....the PE headstall just looks too bulky on him.
---
"A good rider can hear his horse speak to him. A great rider can hear his horse whisper."
I was just trying to show off the 2 different bridle styles - one with the full PE bridle, one with my bridle and the PE browband ... I was both holder and photographer, so considering that, I think the shots turned out okay lol!!

It was either the pine tree or mud as a background :P
---
The lovely images above provided by CVLC Photography cvlphotography.com