Desert SportHorse Hunter/ Jumper show!
---
Mitch was a super star this weekend. He was amazing. We placed first in all of are classes and took champion. Are jump off was 29.1 and 33.1. I was so happy with him and I would be just as happy if we didn't place. :) We got a little bit of rain but nothing to bad. Had a great time over all and met a lot of great riders/trainers.
Ok pictures :P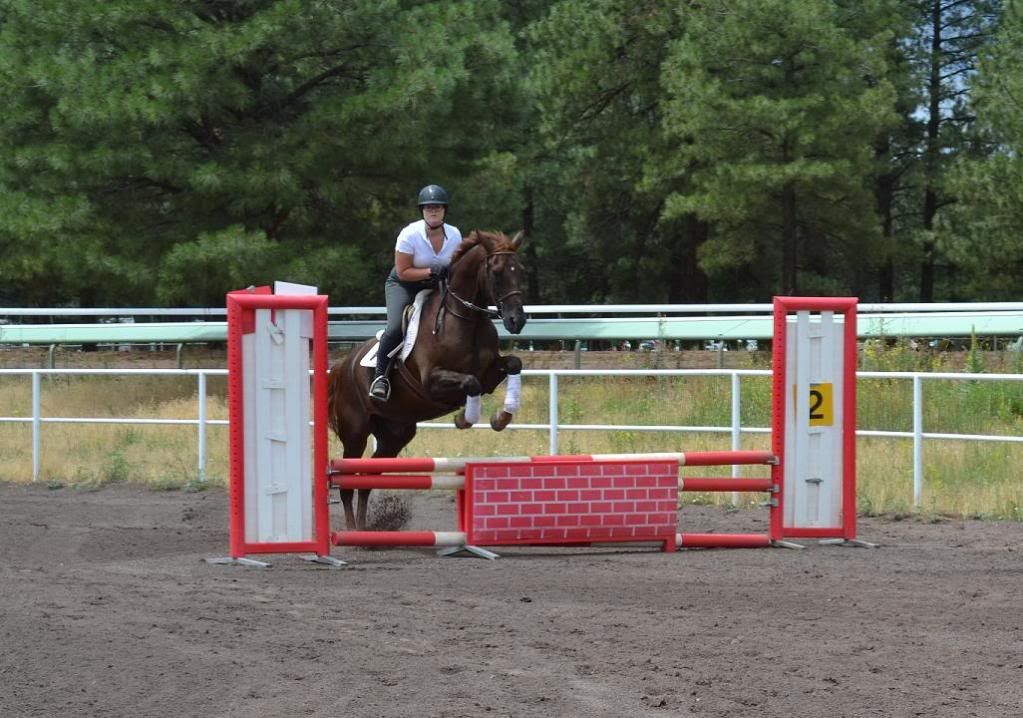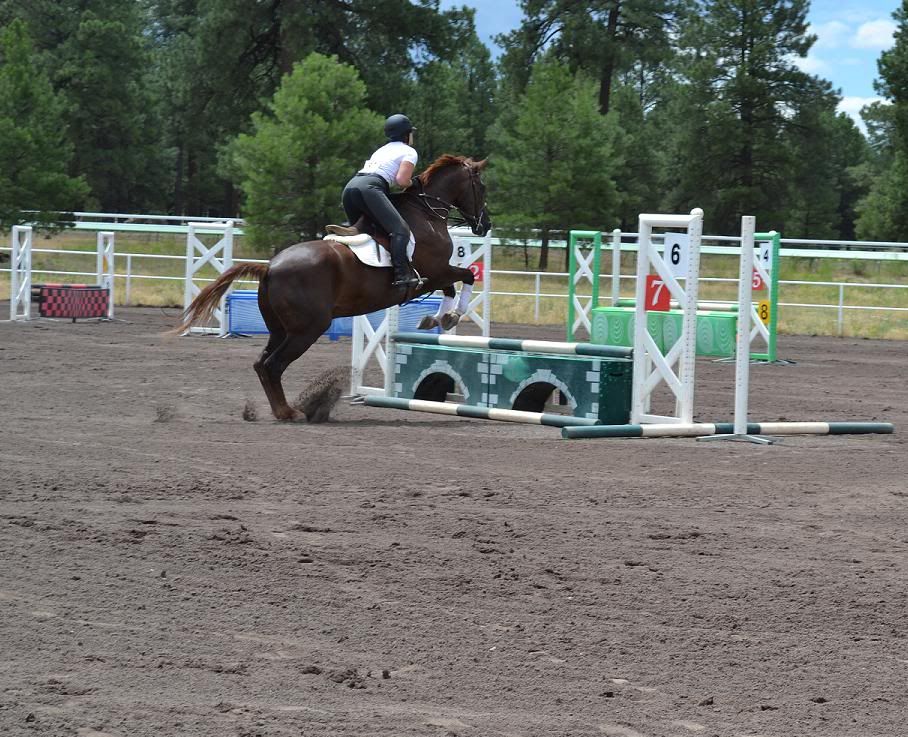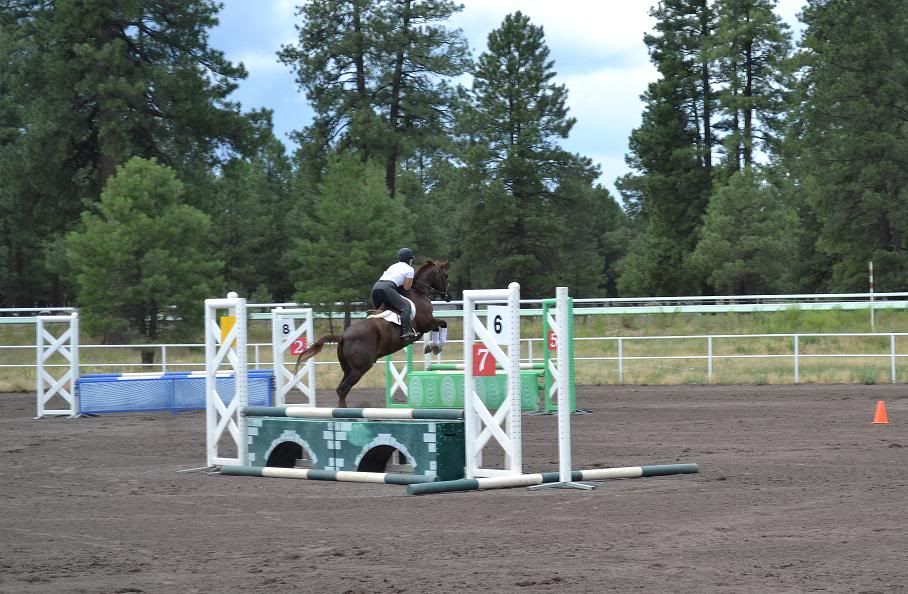 And yes, I know I have things to fix but I am ok with it. Feel free to tell me what you think.
My "critique"?? You look LOVELY! Like an absolutely perfectly matched pair...your position is essentially perfect as I can tell. He looks alert, happy, like he LOVES HIS JOB/loves jumping...you are truly a great looking pair who appear equally matched and to be working in concert with one another.
In some pics, his front end is a bit uneven but as I understand, that can be from jumping obstacles that may not challenge him quite enough height-wise to cause him to "bother" to pick 'em up high and put the fullest effort in, since he may feel the height is "beneath him" (?)... I could be totally wrong and I'm sure I'll be told so if that is the case
Also I believe I've been told/read/remember that with horses newer to jumping/younger horses, evening out in the front can come with time & experience.
Let's wait till the experts get on and they can rip apart my comments and give you the correct ones (that was somewhat tounge in cheek, FYI!) :0)
Hey, I just think you guys are doing a great job out there (in those pics) and having the fun/challenge the sport was meant to induce! More power to you!!! And especially keep up the hard work...it's paying off. :0)
---
"I'm too busy working on my own grass to notice if yours is greener"
Thank you! He is used to showing higher jumps with his old owner (they jumped 3'6 and up) I however am not at that hight yet haha. So sometimes he is a little lazy or I lean and he saves me. Haha. Thank you so much though for your comments :) He is such an amazing horse/partner. He really has taught me a ton from last year.
Oh and this was my first time showing 2'6/2'9 with oxers so I was slightly nervous :P