I allways kiss horses!
I went to go see a horse yesterday and right when i decided to buy her, I kissed her right on the nose! She is so sweet and she likes to lick my arm! lol
YES! i kiss them all the time! keva kisses me, it's funny
Weanling
Join Date: May 2007
Location: Adelaide Hills, South Australia
Posts: 356
• Horses:
2
Well I would have to be the first person who doesn't!!
My reason...... if I try it with my youngster she tries to bite me
So I guess it's a self preservation issue
---
'There is no good or bad, just fun or boring'
I try not to. But sometimes I sneak one in. Thank goodness I have a stallion that likes that.
---
MillCreek Trakehners
home of approved stallion Pacific
I kiss my three all the time.
Meg and Willow love them, Petra is coming around to the idea.
oooo yes i always kiss June June when i get the chance i absolutely live his bug eyes they get me everytime. lol. I love to lean on him and hug him and rub all over him too. See I love the kisses!!!
lol and apparently the horses like to kiss each other too :D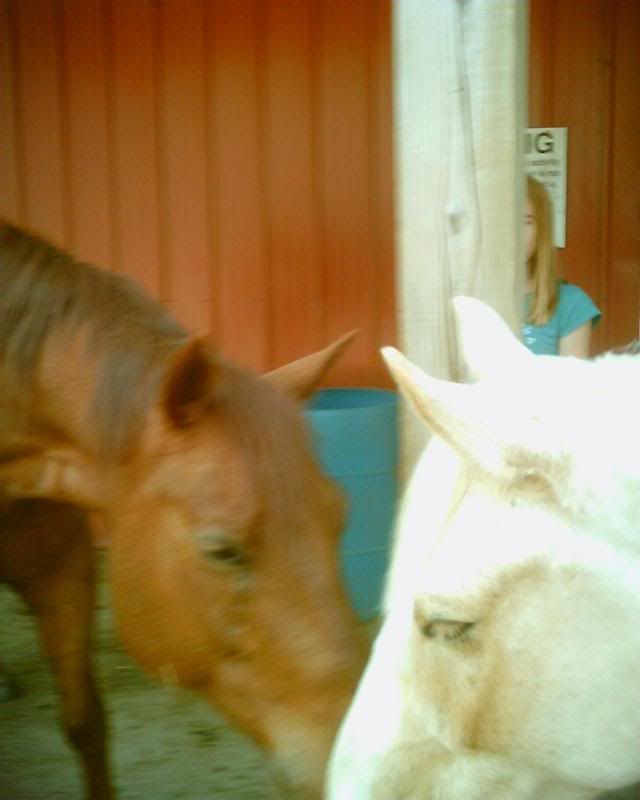 i think they are just too good of buddies now just like their riders!! lol.
My Raven has only been with me for 1 day and I've already kissed her at least 10 times. I plan on kissing her everyday. She likes it too! She puts her chin on my head,,LOL!
Kelsey,,owner of Raven
The day just would not be complete without a couple horsey kisses! Love kissing on my babies!!!
Lots of kisses
---
Horse kisses are the best you will ever have,my horse knows that as soon as i arrive in the morning the first thing i want is a big kiss from him to start my day, after his breakfast he also likes to kiss me and leave halh of it on my face i am sure he finds this very funny, keep those kisses comming for all our horses to show them how much they mean to us
Always! You can't resist their cuteness! LOL!
Mine loves it when I kiss her above her nose!