Does anyone else own or have met a FewSpot Appaloosa...?
---
As most of you know, I have a FewSpot. Blu! I was just wondering if anyone else here has a FewSpot or has had the chance to get to know one. I love them! Well, I have at least gotten to know five. Not positive but I know I loved them all! lol. :-D
---
WHATS REALITY?
few spotted appy
---
Hello i was just reading the past post here and saw the one you wrote on the few spotted appys. And yes they are a genuine good horse, I have owned 4 of them the last was a mare which i worked cattle with, She did an excellent job , and i enjoyed rideing her the entire time i owned her. The only time you could see spots on them was when they were shed out in spring and summer and were wet from a bath or just a local rain. they are very impressive horses and fun to show non believers they are truely spotted enjoy your horse and have fun convinceing people she is a honest to goodness appy.
Dave
lol. Thanks for your reply. I thought I was all alone with my Boo. He's amazing. And so smart. He is unlike any horse Ive' ever had and met. He's got that natural cow sense, the exciting personality, and the BIGGEST heart!!!!!!!!!! It melts me! lol. 8)
---
WHATS REALITY?
Yes! Daisy is a fewspot, but not an appy - she's a reject british spotted pony! Her breeder didn't want her because she doesn't have the 'proper' leopard pattern, but she's such an intelligent little pony, really sweet and gentle. When she's wet you can see a loud leopard pattern on her skin.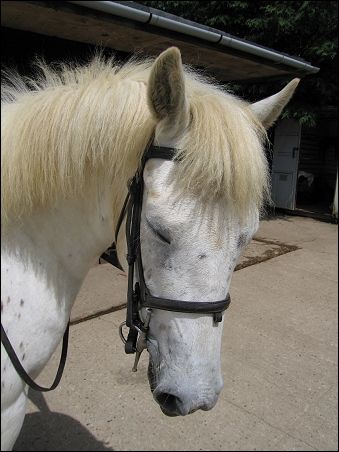 Killing the deadly dangerous bucket...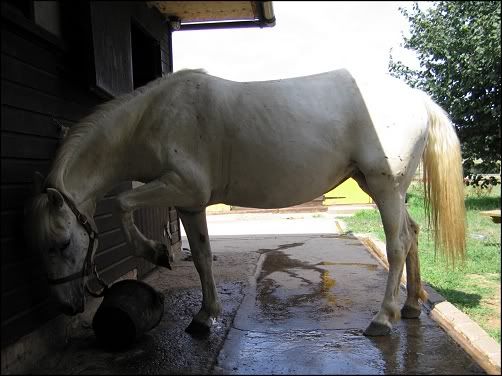 In winter!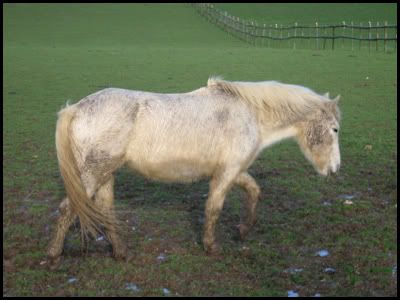 yeah were I just to take lessons this lady had a few spot appy stallion named phoneix he was CRAZT but his babys were gorgeous!!! :)
---
3 barrels , 2 hearts & 1 passion