I've had Border Collies and English Bulldogs for years, my wife has a Black Lab for hunting personally I'm not fond of it dang thing just won't leave the poultry alone
Labradors O-o


Personally, I prefer my Great Danes xD
---
Wait! I'll fix it....
I have a lab/golden retriever cross, a lab mix, a cattle dog/chow cross and a mini doxie with an overbite...
Oh and thats not her jacket, it belongs to my sisters teddy bear, sure got some laughs out of us though!
---
Treasure Valley Gypsy watching over her kid brother CR Sizzlin' Jet Chex
---
Last edited by Starryeyed; 04-15-2009 at

02:42 PM

.
Quote:
I've had Border Collies and English Bulldogs for years, my wife has a Black Lab for hunting personally I'm not fond of it dang thing just won't leave the poultry alone
lol that is why I will never own another hunting breed or heelers they like the chickens way too much!
---
Courage is being scared to death but saddling up anyway~~John Wayne
lol ive got a great dane and 2 doxies who i doubt have ever seen a horse.
---
i want an Australian shepherd or a leopard. something that herds. ive seen mutts and ive seen really good african cattle dogs
The majority of horse owners that I know all have jack russels or heelers. There's always either one (or both) of those breeds following along the trails with the rest of us.
Mine always comes along too.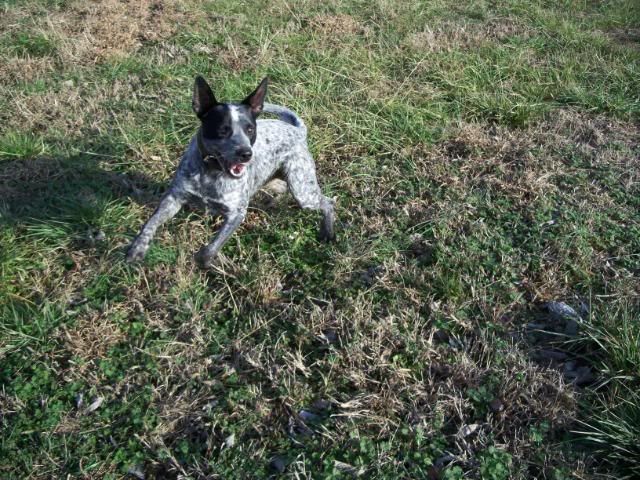 we have blue healers and a jack russel