Favorite Horse Color???!!!
---
Hey guys...Long time no see! Ive been super busy with work and have neglected all my HF friends. Now Im back in the saddle and ready to ride again! Man how Ive missed being on here! :)
Just wanted to start off again with a fun little thread. Im curious as to what your favorite horse color is? Attach pictures if you want as well. It doesnt have to be a picture of YOUR horse, just any picture will do. This is a "just for fun" thread, so lets get going!! :)
I'll start off. Im quite fond of buckskin, bay roan, and chestnut. Those are my top three, but I love them all!!! Pics to illustrate:
Buckskin
Bay Roan
Chestnut
---
~*~*~*~No hour of life is wasted that is spent in the saddle ~*~*~*~
Buckskin all the way! And yes, that is my horse.
---
~Lauren
Gorgeous horse! I have 2 of my 3 listed, and my little guy has been called a "sooty buckskin", but these other pictures just looked better lol
---
~*~*~*~No hour of life is wasted that is spent in the saddle ~*~*~*~
Blue dun and gray all the way!
I like true black horses, but I don't like when they start turning brownish. I also like greys, especially dapples. I kinda like chesnuts too.
---
Good people get cheated, just as good horses get ridden
These are all equal
1st-blue roan-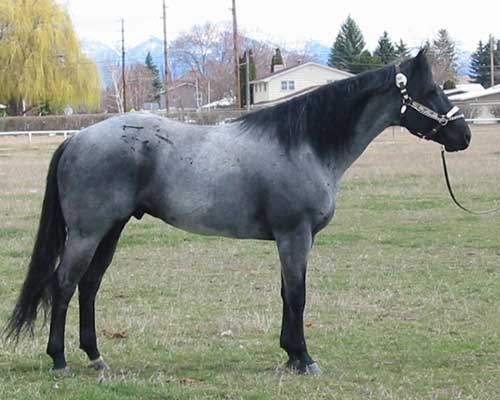 2-dapple gray-
3-palomino-
and chocolate palomino(:-
Palomino and a gorgeous Chestnut!
Started
Join Date: Aug 2009
Location: In the barn whenever possible.
Posts: 1,910
• Horses:
2
1. Blue Roan
2. Bay Roan
3. Buckskin
4. Palomino
5. Dabble Grey
---
"Riding a horse is not a gentle hobby, to be picked up and laid down like a game of solitaire. It is a grand passion. It seizes a person whole and, once it has done so, he will have to accept that his life will be radically changed." -Ralph Waldo Emerson
My top three are:
1. Black
2. Bay
3. Buckskin
---
<3 Dallas, Dakota, and Shaymus <3
RIP Shaymus 8/16/13
I love the yellow horses! Paliminio and Champagne are my fave followed by tobiano gray Paints.
---
Ω Horses are a projection of peoples dreams Ω