Finding Love From Unexpected Horses!
---
As many of you know I intern at a Horse and Farm animal rescue a few times a week. We have a few very difficult horses there, and it seems like each of the really difficult ones (whether they're very spooky or traumatized and just don't trust people anymore) eventually pick one special person that they decide they can trust. It has recently become very apparent that I have been chosen by 2 of our more difficult horse (one is the 2nd hardest one at the rescue to touch) who also happen to be best friends with eachother.
It took a lot of patience and countless hour just standing in the field and talking to them to get them to this point, but oh my goodness is it the most wonderful feeling ever. I went from not being able to touch them, to being able to catch them, groom them, hug them, and just love on them all over!
Rowdy wasn't catch-able for a long time, they tried everything short of firing a tranquilizer gun at him. No one could touch him anywhere except for a pat on the nose, that was all he would tolerate. When I was asked to try haltering him I was extremely skeptical, thinking no one else can catch him, I doubt I can. The first time haltering him took me about 45 minutes, that was 2 months ago, Now I can halter him in under 60 seconds, I'm still the only one who can. Today he let me hug him for the first time, a real around the neck hug, and he didn't move a muscle!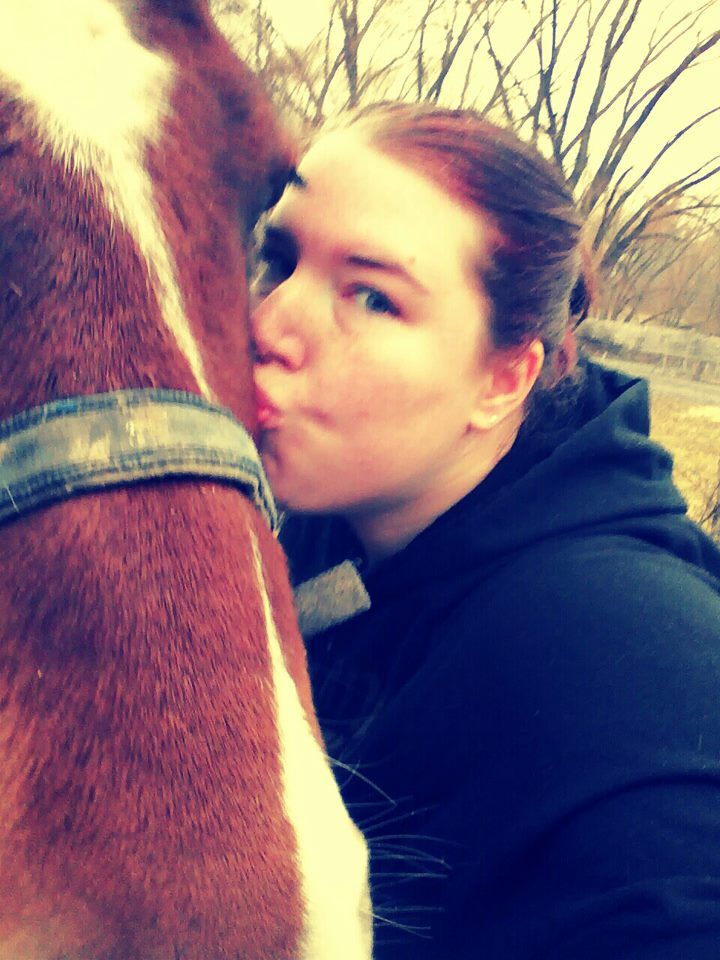 Julius will let certain people pet him to an extent, they can halter him, eventually. I put a break away halter on him a couple weeks ago (I've only been really working with him for about 2 weeks, much less time then I've been working with Rowdy) to make him easier to catch. The first time haltering took a goof half hour if not more. The first time I tried to catch him after he ran away from me... Well I'll let the pictures talk, here he is today!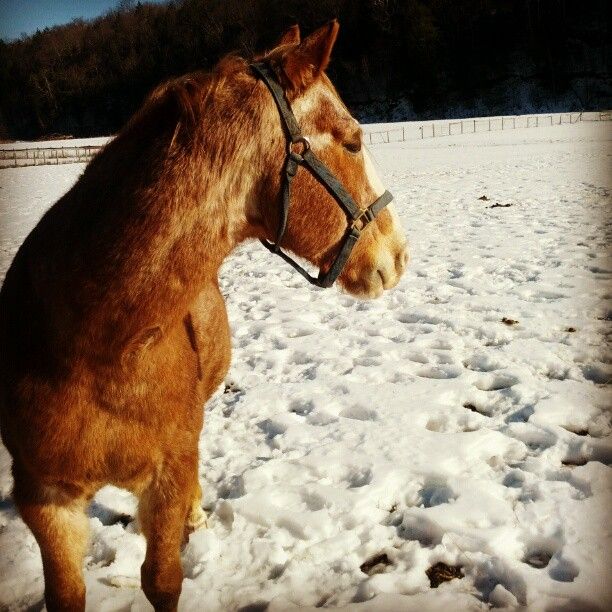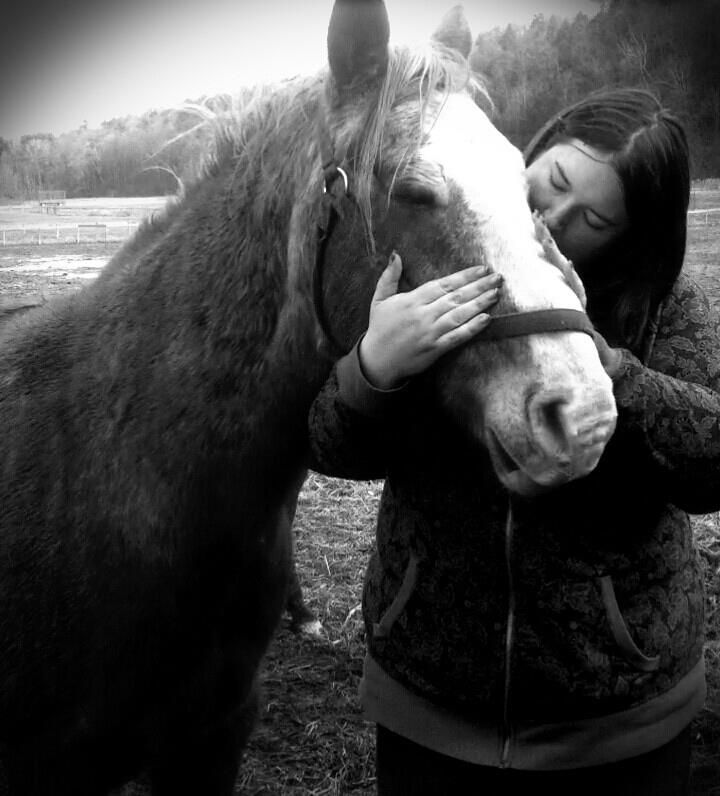 ---
♞ Horse Crazy. ☀ Animal Lover. ☺Jeremy Renner Obsessed. ✇ Photo Taker. ♫ Country Music Listener.
♥ Erotic Romance Reader. ✯ Witch.
I love these stories!! I work for a rescue as well and see this happen all the time. It makes a truly special bond. As a matter of fact its how I got my mare. She picked me :) The bond we have is indescribable. She is my heart horse <3
first time on her back :) and first time anyone had been on her in at least 5yrs.
This next little lady is up for adoption but she also chose me. She threw my roommate but I ride her with no problems. She doesn't like to be handled but meets me at the gate. If I could afford another horse I would adopt her in a heart beat.
Thanks for the work you do! Your awesome for putting in the time and effort that is often mixed with laughter, smiles, blood, sweat, and tears. Keep up the good work :)
Posted via Mobile Device
---
♞ Horse Crazy. ☀ Animal Lover. ☺Jeremy Renner Obsessed. ✇ Photo Taker. ♫ Country Music Listener.
♥ Erotic Romance Reader. ✯ Witch.
What a feeling that must be!
Loved all the photos, you can really see how trusting these horses have become with people who are willing to take the time and work with them.
BurningAmber: Love how Julius (?) walked back towards you and Rowdy (?) to see what was going on. Perhaps a little attention jealousy?
What cutie pies.
In VERY short... This happened to me when I was 16 and VERY new to horses. Everyone was dumbfounded when I was catching a horse who took at least 45 minutes to catch, Putting towels over a horse you could barely touch and rubbing his face even though he was head shy. I doubt it have anything to do with my experience, I had very little, but something he saw in me.

My trainer ended up taking him so I kind of lost my "right" to care for him, though any time I was asked to tack him for her or groom him I could always do everything with minimal fuss and could just walk right up to him to catch him. One of my happiest and proudest moments was finally riding him 2 years later.
Posted via Mobile Device