Foal name help
---
APHA filly needs a name. The barn names I like so far are trinity or flare. More suggestions needed before I can chose though.
As far as registered names id like for zip or sonnys to be in there or both! Help please! 0_O
Here she is she's two days old today:)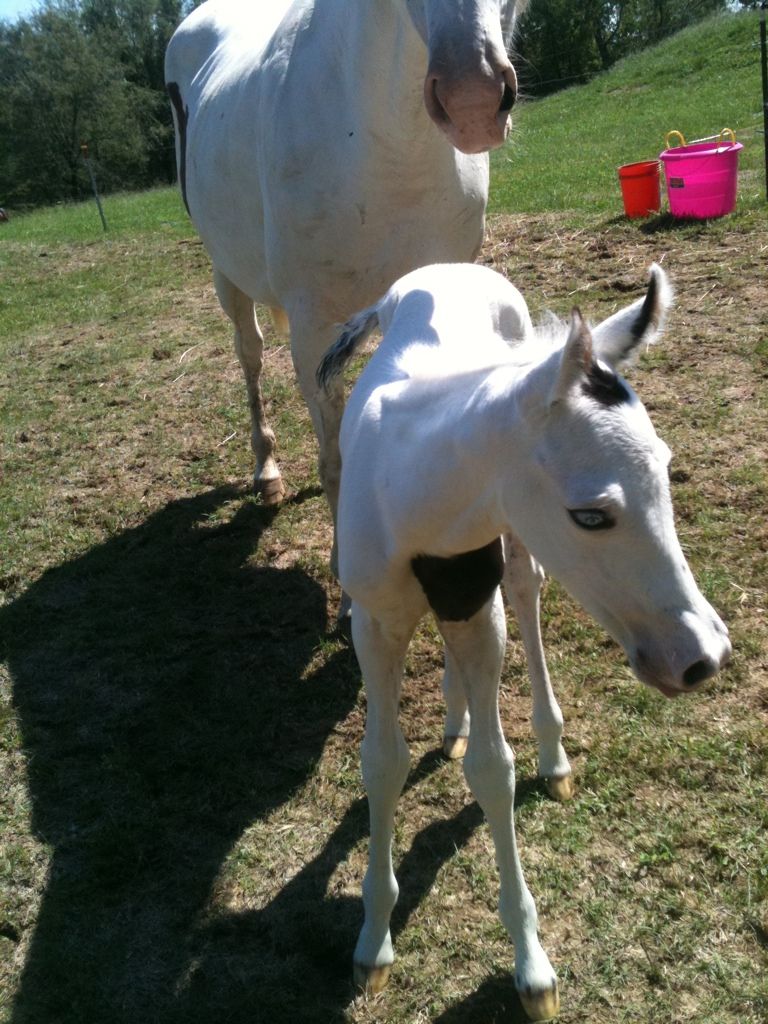 Posted via Mobile Device
She is WAYYY too cute. I really like the name Flare.

Nice looking baby. Very nice.
---
"The greatest pleasure of a dog is that you may make a fool of yourself with
him and not only will he not scold you, but he will make a fool of himself too."
-Samuel Butler
No name ideas here but she is absolutely ADORABLE!!! Can't get much better markings than those!! Love love love
---
There is something about riding down the street on a prancing horse that makes you feel like something, even when you ain't a thing. ~ Will Rogers
Wow- very cute! How about Dot?
So adorable! :)
Icy?
---
The hills were bathed in moonlight, the shadows not so stark;
Silver light reflected off his brown hide as he held me in the dark
– I love you, Mudpie!
Oh, I love names!
She looks wayyy to cute, I'm jealous!
For the official name, maybe..
Zip Code
Sonnys Domino (Dancer?)
Sonnys Evil Angel
Mar
zip
an
Unzipped -insert some lovely word here here- ..
Or you could just call her Oreo
she is adorable, whatever you choose to name her.