Gidget's History!...how exciting! Pictures.
---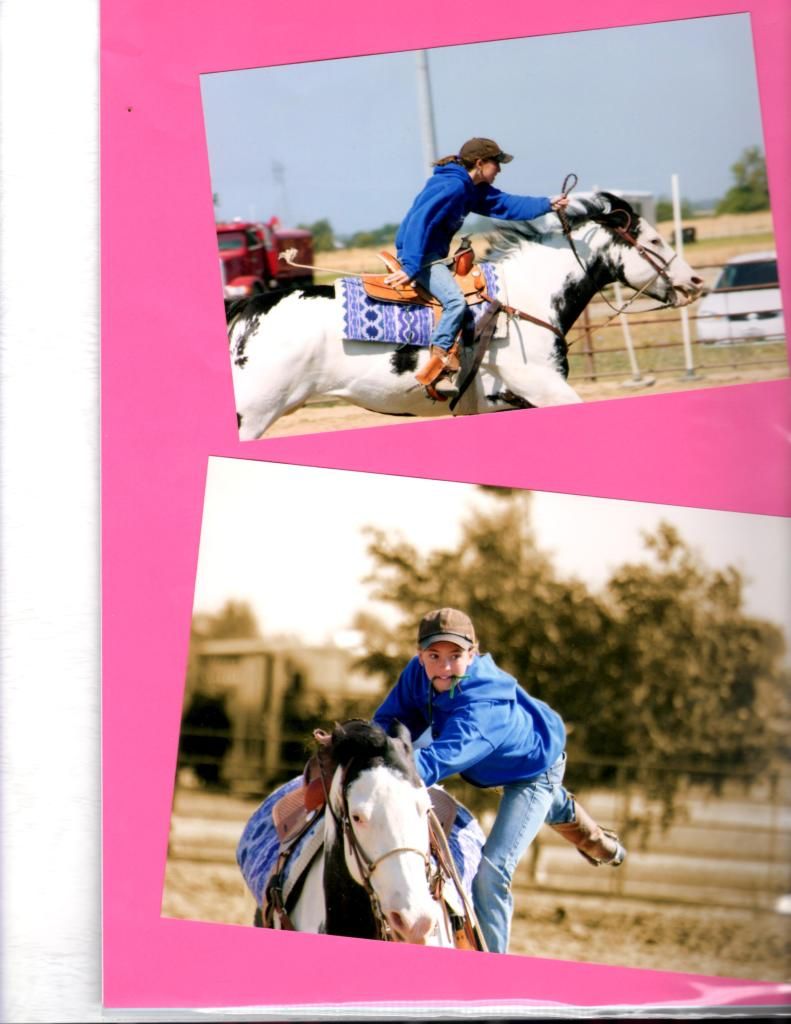 I have been looking for Gidget's previous owner for along time now and I finally found out some information!
Anyways,Gidget came up from Mexico and the girl that owned her before me trained her. Gidget was 6 yrs old. She had her for three years and then was sent off to be sold. Her previous name was Shaniah.She did drill team,rodeo,trails,and some jumping. Gidget has a lot of experience under her hooves!
I am still finding out info.
Still not sure of her pedigree but was told that she is 1/4 paint and 3/4 QH.
That would make her a purebred paint then if her parents were registered ;)
Beautiful girl!
---
"If a horse fails to do something that is because he was not trained to do it. If a horse fails to do something properly that is because he was not trained properly."
www.wildestheartart.com
her parents are but she isn't.


thanks!
She's gorgeous. Great pictures.
---
"The greatest pleasure of a dog is that you may make a fool of yourself with
him and not only will he not scold you, but he will make a fool of himself too."
-Samuel Butler
bump? maybe I'm the only one excited. Will post more info when the girl writes back.
Gidget is absolutely stunning! Such lovely markings.

Must be very exciting to see those photos of your girl. I hope you get some more information on her!
very beautiful horse you got
---
Country Woman