happy easter!
---
Happy Easter to all horse fans!
Amen!! HAPPY EASTER!!! :P
Happy Easter! May all your eggs be tasty! Unlike mine. Lol. I blew mine empty before painting them. (And I don't like real eggs anyway. Chocolate ones are much better.)
My favorite egg this year: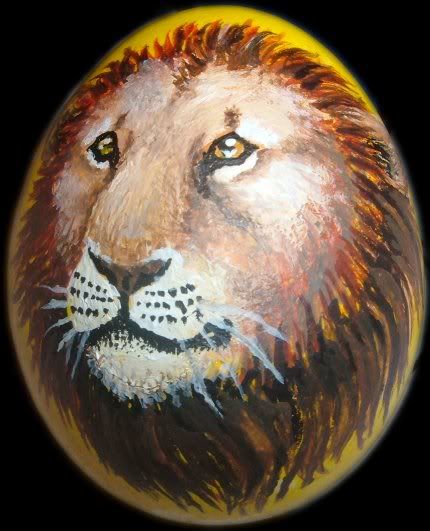 (And it does have ears too.)
Happy Easter everyone!!!!!!!!
---
3 barrels , 2 hearts & 1 passion
I'm a day late but hope everyone had a lovely Easter. That egg is pretty cool Harue.
---
Vince ~ Mithril Vincent ~ Welsh B ~ 30/10/1997
10 years together and counting..
+ Amber, Mally RIP, Goldy, Angwyn, Karisma, Burdie, Bundy and Roxy
I am 3 days late finally posting on this. I like how you did your egg this year Harue. Mine are just dyed with cracks on them.lol. Well I have tons of candy. i have already eaten all of my marshmallow eggs.lol