A hard decision
---
So its kinda a hard decision that I'm in right now. For my first horse i bought a 6 year old, 16.2hh thoroughbred. Yes I know, very stupid but I bought him off a friend and so far hes been good. But i tried lunging him in an open stage and he bolted at a canter and spooked and went through 3 electric fences and jumped a barbed wire and got caught in it. Ive noticed with him he has moments where when he panicks to a point theres nothing you can seem to do or say that will calm him down and thats dangerous to everyone. I went out and brushed him today and spent some time with him and he was such a good boy naughtiest thing he did was paw at the ground twice which he didnt get away with and I decided its time to bring him back into work and so I rang a trainer that ive been told is good and asked them if they could help me bring him back into work and ever since i feel like everything i've done for muss has been a waste of time and that i never should have bought him and that im out of my depth. He was quite harsh, saying it was stupid for me to have bought such a horse and that i should think about selling and getting a calmer horse to ride but will come out and help me with him in a few days time if i want. So here I am now, feeling awful like i really am out of my depth, even a trainer who hasnt even met my horse says I am. Ive had an instructor tell me this as well so maybe everyone is all right. I can't sell him though, hes my best friend and we shared some great moments and I dont want to give up on him because he has so muuch potential, I just need some experienced help and we are looking for the hence why i rang a trainer that i was told was good. So now im just wondering maybe he is too much for me, maybe im better off buying an older smaller horse.
I just dont know anymore. I love him so much but because of me hes been put through hell, I just dont know should I look for another trainer? should i sell him? what should i do.
heres some pics to give you an idea of what he looks like, what we look like and what i did to him on accident because I didnt know how to lunge properly.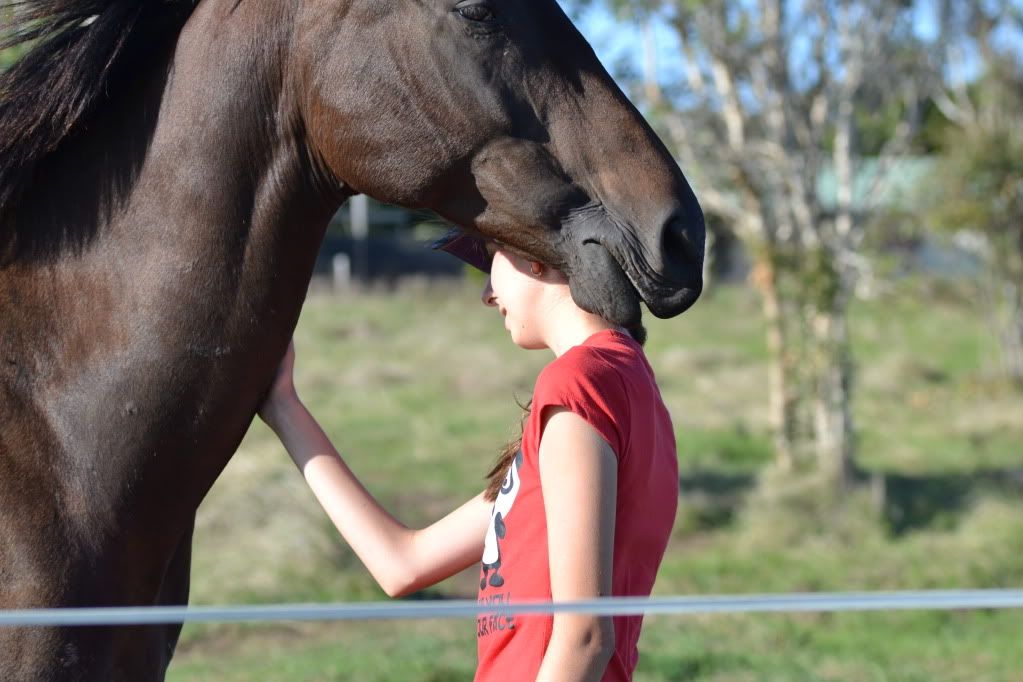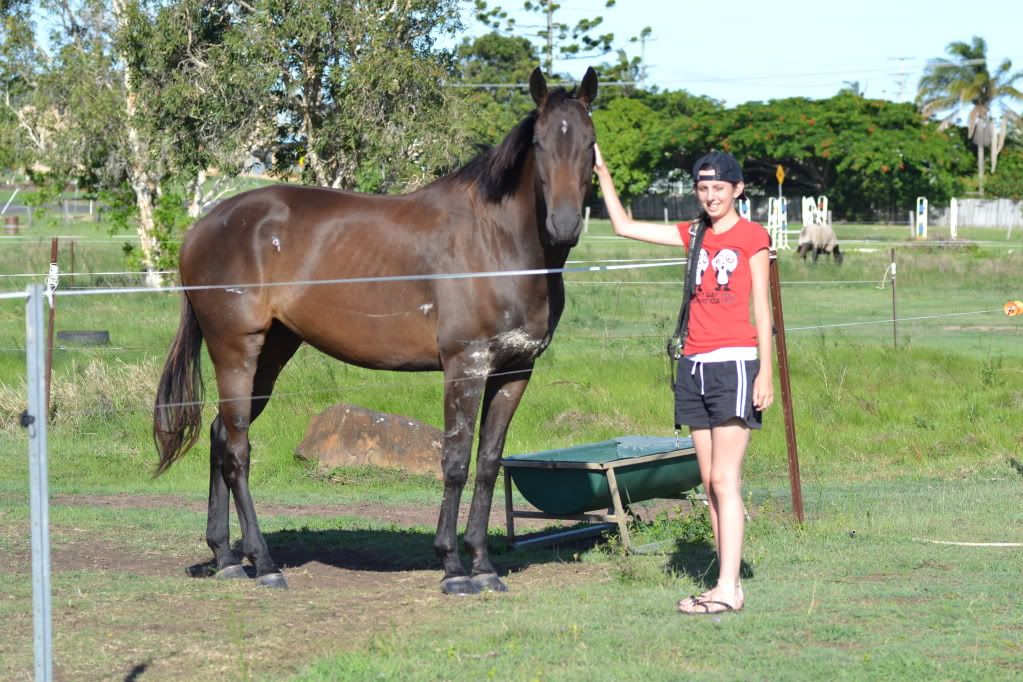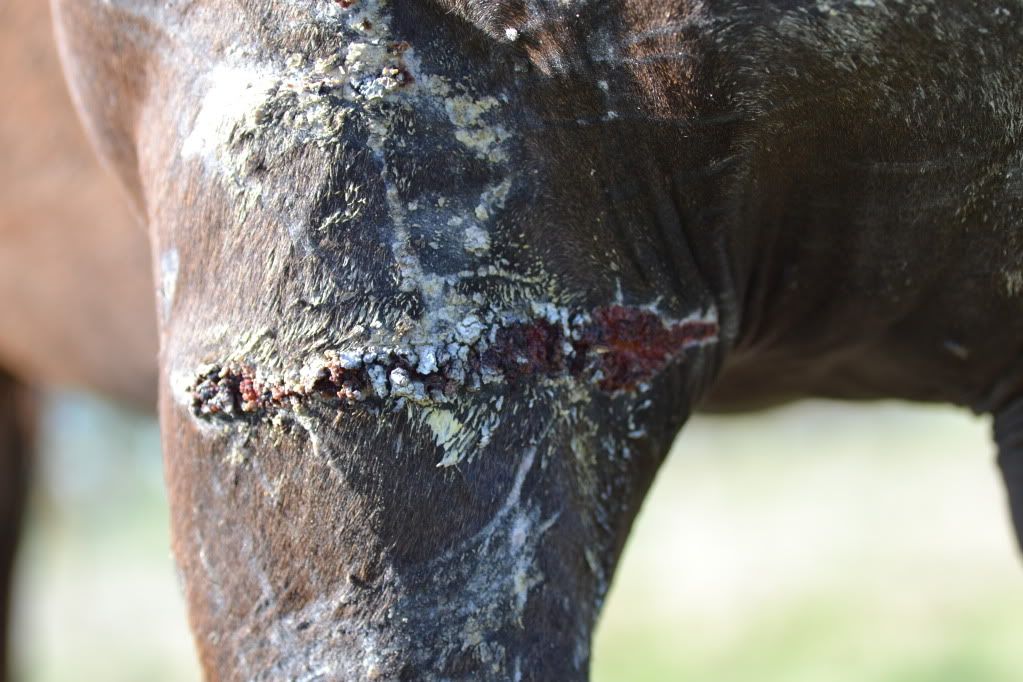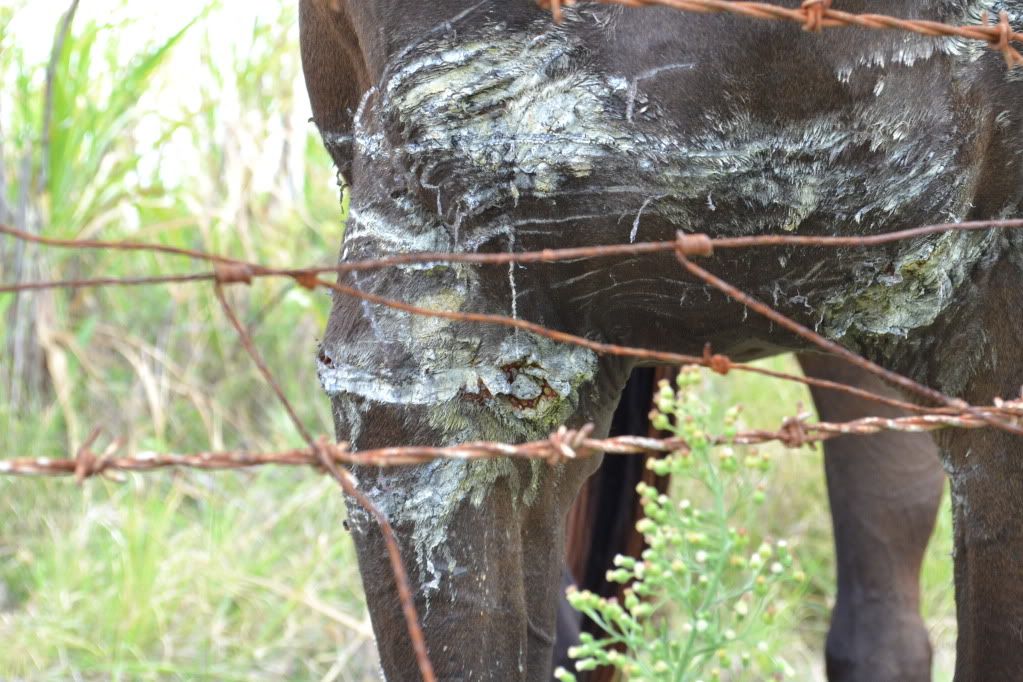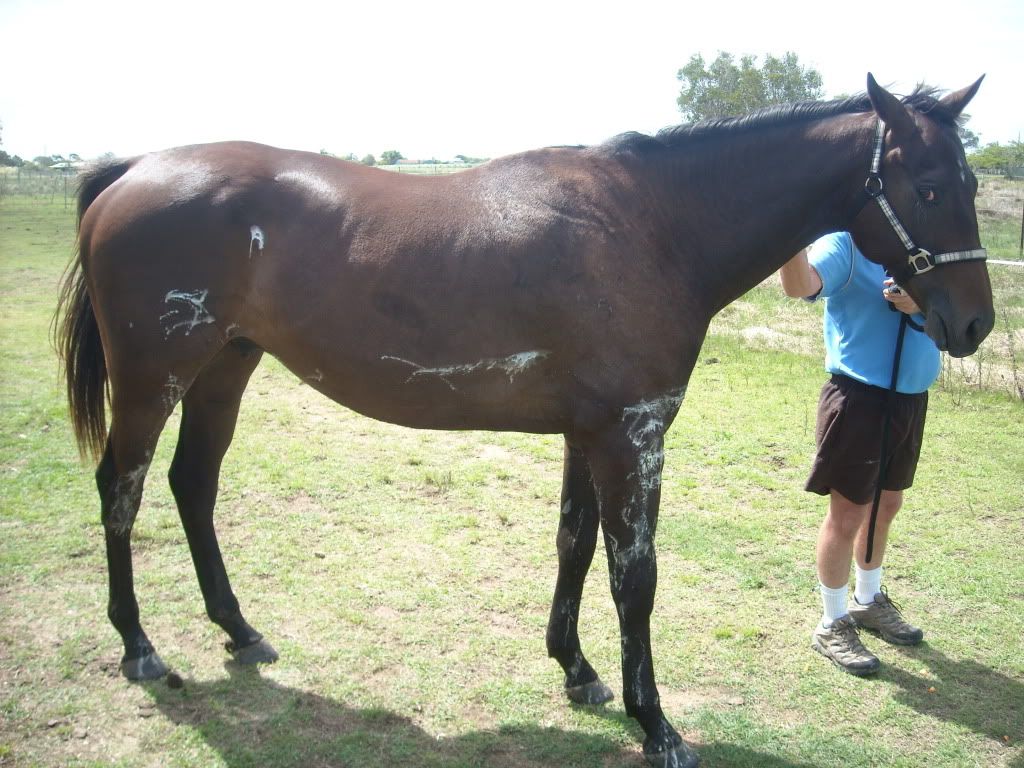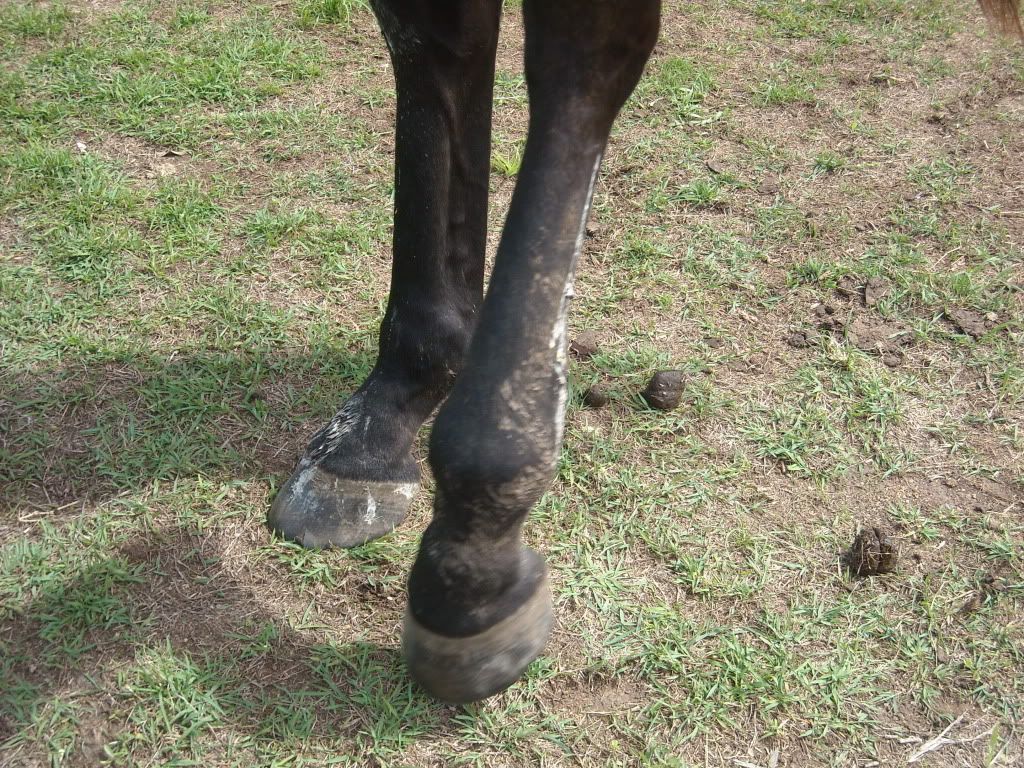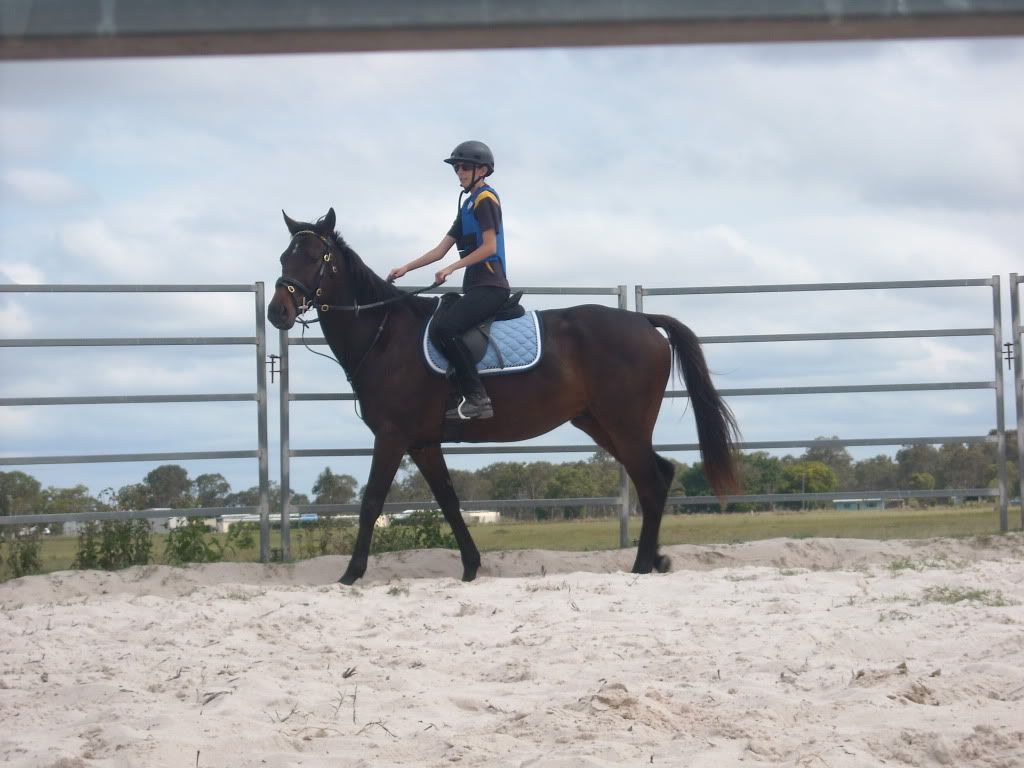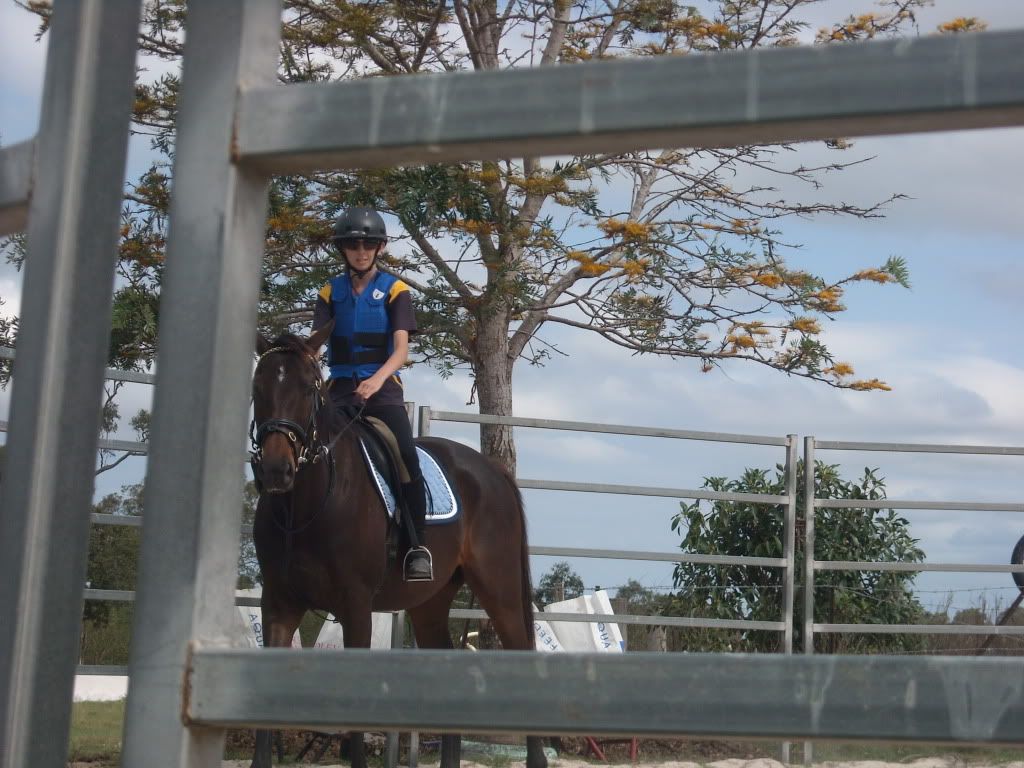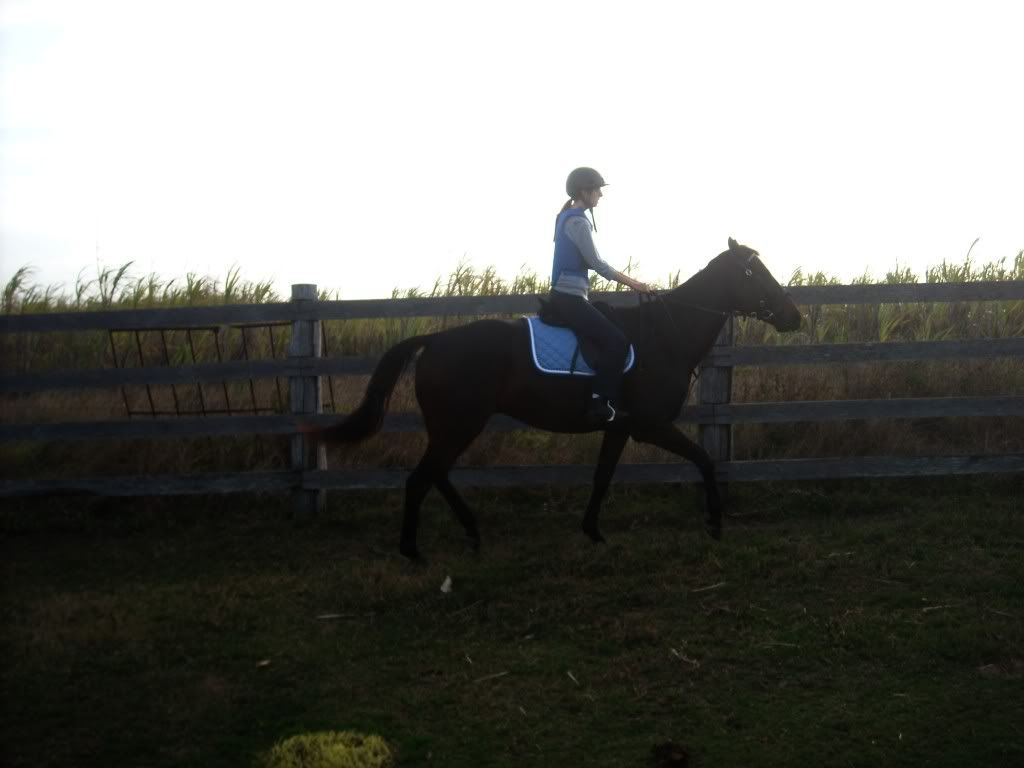 ---
Horseriding- The art of keeping a horse between you and the ground.
Its a personal decision,nobody on here can tell you what is right for you. If you feel in your gut - not your heart - that your in over your head then consider selling.

Yes,he has potential. That potential can only be reached with the right person.You have to decide if you are that person. I know the last thing you want is to sell, I'm not saying you will replace him BUT you might very well find a horse better suited for you and your ability You need to think about now and not a few years from now.
---
Stop for a minute, open your mind, learn. You may not agree with what I say, I may not agree with what you say but we will both learn something new.
This is dangerous for you and your horse. Have you thought of possibly part-leasing him to someone more experienced that can work with him for you? that way you don't lose him and you can possibly develop your skills on a more experienced horse at the same time.
I've been thinking about leasing him about, ive been considering sending him to a trainer for a few weeks. He is quiet, he just i think hes actually quite green to be honest. Ive decided for the next 3 weeks I am going to pay some experienced trainers and instructors to come help me with him and give advice and if it helps then it will be okay. If it doesnt then I suppose I will have to decide on lease, sell or swap or something. People that have met him love him, think hes got a great personality think if i do some work with him he will be good, but others have judged him and now because of the thing with the lunging everyone thinks he is crazy. It was my fault! Id only ever lunged a few times with an old horse and then i decided to lunge a 6year old for his first time in possible years out in the open, it was all my fault what else could you expect. Ive seen my friends ride him beautifully as well when hes in work, so I know he has the makings of greatness, and my heart says dont give up. But my head says i really need some experienced people to help me before i do something stupid and get him hurt again.
---
Horseriding- The art of keeping a horse between you and the ground.
Please don't blame yourself or him everyone makes mistakes. I have had this experience myself in that I bought a young greenie after 4yrs of not riding but we got there.

I think with some outside help you can do it and you could end up learning alot of new things best of luck with it believe in your abilities.
Posted via Mobile Device
Thankyou, I really want it to workout but i feel like everything i do with lunging is wrong. Im so confident with him on the gorund and we do so good the only time i worry at all is when i take him to new place but hes usually really good. Hes never bucked, pigrooted or anything undersaddle, only thing was he once spooked at a mower about 3 metres before i pulled him up. I really want him and me to be okay because i know him so well on the ground, i know his habits, what he does, what to keep an eye out for and I know him. I just feel like im out of my league right now. Im getting the trainer that was harsh to come out in 2 days tme hopefully to help me and then i may go to a few different trainers as well
---
Horseriding- The art of keeping a horse between you and the ground.
One incident does not a relationship make.
And one incident does not a relationship break.
I think with some professional help you and he will be fine.
May I ask, did you replace the barb wire?
He could have injured himself even more than he did.
He is gorgeous. Susan
---
Horses are proof that God love's us and wants us to be happy!
Well if you know him on the ground and he's usually ok under saddle that's most of your battle won i think a trainer will really help you and you'll make a great team
Posted via Mobile Device
Where he was living at the time he had no respect for the fences as it was a piece of wire then the electric part and that made him seem to not care. he respects barbs more, the only reason he jumped it was he had a lunge line flailing behind him, he was terrified, a herd of 7 horses were galloping in th paddock beside him and he wanted too get in with them but we fixed up the fencing straight after the incident. so far at the new agistment he hasnt gone close to the barbed wire fencing and hes actually not got any scratches on him yet..hes one of those horses that always has a cut. hed cut himself on a leaf if that was the only thing in the paddock thats how shocking he is lol. Thankyou, he is like my best friend so the idea of this hurts more then anything.
---
Horseriding- The art of keeping a horse between you and the ground.
please don't give up because of one bad incident...like another poster said..everyone makes mistakes...and we learn from them. Get some experienced help and I believe you two will be together for a long time! He is such a pretty boy!
---