Help me choose!!
---
I am getting a bridle from Pink Equine. (
www.pinkequine.com
)
I am having a heck of a time choosing a color!! Please help me pick!!
Here are 3 of the colors that I tried on Denny tonight... advice??
(just as a note, I realize the blue is too big for him... it was an oversize hehe)
Brown: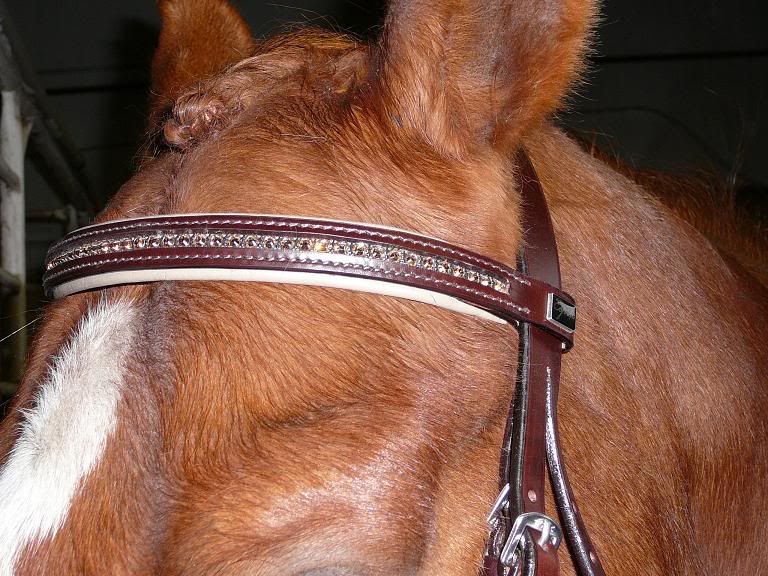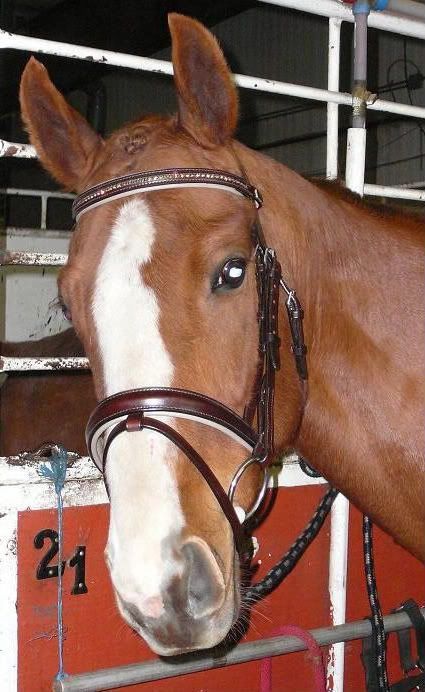 Blue: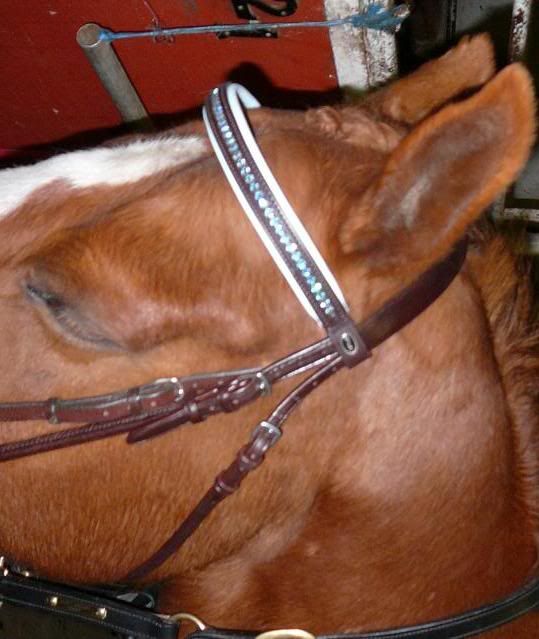 Green:
(he was getting grumpy, so I just tossed it on while he was eating..)
I am not stuck with these exact models... I can get any color combination listed on the website, but these are the basic "color families" so you can see how they look on him.
Vote away!! I need lots of advice quick!!!
---
The lovely images above provided by CVLC Photography cvlphotography.com
I'm partial to the brown, but the green looks nice on him too. Idk, baby blue doesn't fit to me, although any color really looks good on that sexy denny!
Brown or green.

Guess it depends on what you want, low key or eye popping. :]
I really like the green one a lot! It stands out and makes him look even more gorgeous than usual!
Loooove the brown. Looks really simple and classy, and the little bit of bling on the browband doesn't stand out too much, more of an accent.
---
Yes the green is definitely catchy! I like the brown for more simple clean look, but the green is really good for "showiness" <<< a real word? lol good choice!
Hmmm... the brown looks more classy, would be good for showing and such. But the green looks really good as well, its colourful and fun and goes well with his coat....
I love the green! Now, if you don't like it, you could always give it to me :) I would be more than happy to take it off your hands! Haha!
Definitely the brown one IMO =)
---
Last edited by BackInTheSaddleAgain; 04-29-2009 at

07:29 AM

. Reason: to change my mind. lol