View Poll Results

: Horse meat - Will you eat it ??

Yes I would/have
20
16.39%
Maybe.... I would probably try it.
23
18.85%
No
41
33.61%
NO!!! Its completely wrong !!!!!
38
31.15%
Voters: 122. You may not vote on this poll
I would never eat horse meat. My reason being that my best friend and I were sitting on the bus one day when the doggers truck went past. We're used to having the meatworks truck drive past covered in cowhide, but we weren't expecting a semi-trailer full of loose, terrified horses. There were older ones, nice young thoroughbreds, even what looked like some kid's riding pony. It made me feel completely sick. My best friend (who also rides and owns horses) whispered in my ear, "What if that pony was Fiona? What if that older horse was Barcoo? What if those thoroughbreds were Toby, Joe or Berrie?"
The whole bus went quiet. We'd never seen the truck before but it had the local doggers' sign on the side. One of my friends was like "Is that what happens when you stop riding horses?!" .. I had to explain that no, the pony of mine that she had ridden was down the back of the paddock, not being eaten by a foreigner. We got to school and told the biology teacher what we'd seen and she made this huge deal about how much she loved horse meat when she was in Paris and how she would love to have it again and asked me where I could get it. I was like "Miss, I'm the captian of the equestrian team, are you SERIOUSLY asking me this after what we'd just seen?"
That experience definately shook quite a few people, and I would never eat horse meat. If they could guarentee that they lived a good life and were treated with some kind of respect first, then possibly. But crammed in a truck and terrified? No. HELL no. But that's just my opinion...
---
...Every rider has that one horse that changes everything about them...
I'd be willing to try it. I have no problem with humane slaughter and its just the circle of life. I love game meat, like venison and quail so I wonder what horse would taste like.
no way, also im not completly against slaughter but.. i dont know its hard to explain, like i grew up eating pigs and cow ex. but then i grew up riding and taking care of horses, id feel so bad
---
The Wind Of Heaven...
Thats What Blows Between A Horses Two Ears...
Quote:
Also, this may be a figment of my imagination, but I think someone once told me it was very tough. And I hate tough meat.
Posted via Mobile Device
Nope, horse meat isn't tough, but it is leaner than beef. It's also a darker fed color, with little to no marbling.
It's actually better for you than beef, because it's leaner. Cattle are fed with an eye to producing marbling, because that's what people have come to expect.
Since horse meat is leaner it
can
become tough if cooked incorrectly, just like deer meat. Cook it correctly, and it's delicious. I have a French cookbook that has horse meat recipes in it.
I ate horse meat when I was vacationing in north Africa. I also ate camel, pigeon, and mutton. No pork, because Morocco is a Muslim country.
I suppose we all have to be open to new things....

My partner thought my "pallet" had been deprived as a child lol
Given I am Australian & he is German.... They eat some weird stuff! lol
But I have tried some of it and its not all bad.

Keep the opinions coming :)
---
May we all see horses through the eyes of children
Well, I don't think my palate has been 'deprived' of things like vegemite or poutine. They both appear inedible to me, but I'm sure there are some American foods that others find unappetizing as well!
I wouldn't, but only because of my own personal feelings toward the horse. I don't mind if other people eat it.

If I were starving and it was the only thing to eat though? Yes.
Yearling
Join Date: Jun 2010
Location: Bucharest, Romania. Eastern Europe
Posts: 1,079
• Horses:
1
I would not eat it now, however according to my dad we (romanians) all ate tons of it in the past.
Apparently in the 70-80's it wasnt a delicacy at all, it was a cheap substitute for cow / pork inserted in various salami recipes in here.
Other people confirmed this to. Horse meat was something regular in our meals, except it was called "pork" or "beef" :)
And I realy pray my dad was being mean and sarcastic because he also said we migh've ate plenty of these: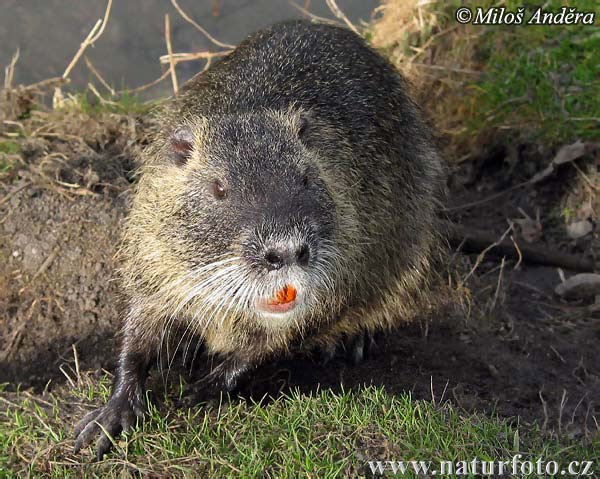 ...chopped and minced in various sausage thingies. Yes, intentionally.
Well, no, seeing as I'm a vegetarian. xD And as others have mentioned, I wouldn't be so opposed to horse slaughter if it were HUMANE. But it's not..

I doubt the consumption of horse meat will ever become commonplace in the US
But who knows? it's not a far cry from what we eat already.
Erin, it's only been in the last 50-60 years that horse meat has become uncommon as a food source in the U.S.

Prior to the 1950s, horse meat was used quite regularly as a meat product for both humans and in pet foods.