Horse show today! Pictures!
---
Ok, So a 5 a.m. wake up which was ok with me. Only because I had a cup of coffee..Haha. So it was just a schooling show and I spent the weekend at my trainers house do to me living on the other side of town so I got up with her and helped her all morning. So trainers 5 year old daughter's first show by herself, one of her other 5 year old students, a couple of younger teenage girls for their second show and me and Mitch. So we get to the barn load everything we didn't get the night before and loaded and left for the show. Unloaded everyone and started grooming and tacking up the little girls horse's. I warmed up trainer's daughters horse, just walk/trot let her look around the ring. She was the perfect mare, never thought of stepping out of line. Other little girl did very well as well and was really excited.
So I went and walked Mitch around and we just kinda hung out because we weren't showing for a while. The other girls didn't pretty well too, placed in the ribbons once or twice each. The judge was new to judging and was still learning. So Mitch and I go in and he was sooooo perfect, I couldn't of been happier with him. He has truly grown and so have I. He got all of his leads, never went long or deep, all of are corners were awesome and he didn't drop his shoulder. Oh and I didn't land in the dirt this show ;P. I would love to say we placed great but the judge pinned me 6 out of 7. It hurt just a little because I was placed under three horse's that picked up the wrong leads more then once and one bucked and the other rider wasn't on the right diagonal. So that kinda sucked because I thought he did great and even people around us that I didn't know were surprised but oh well. I was proud of my boy! Anyways on too the pictures!
Mitch and I at 6 A.M.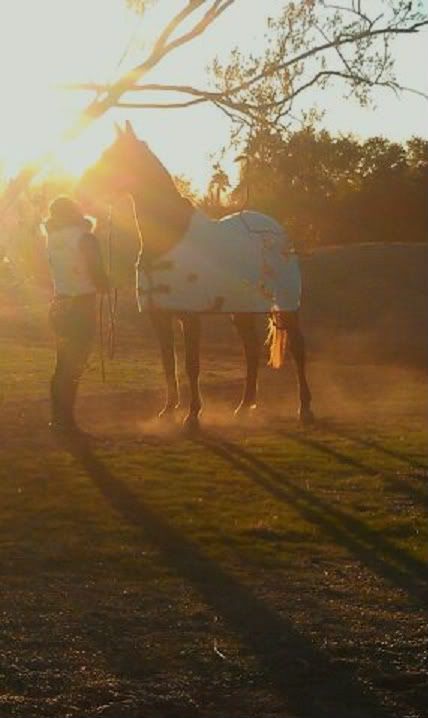 Trainer's daughter.
Mitch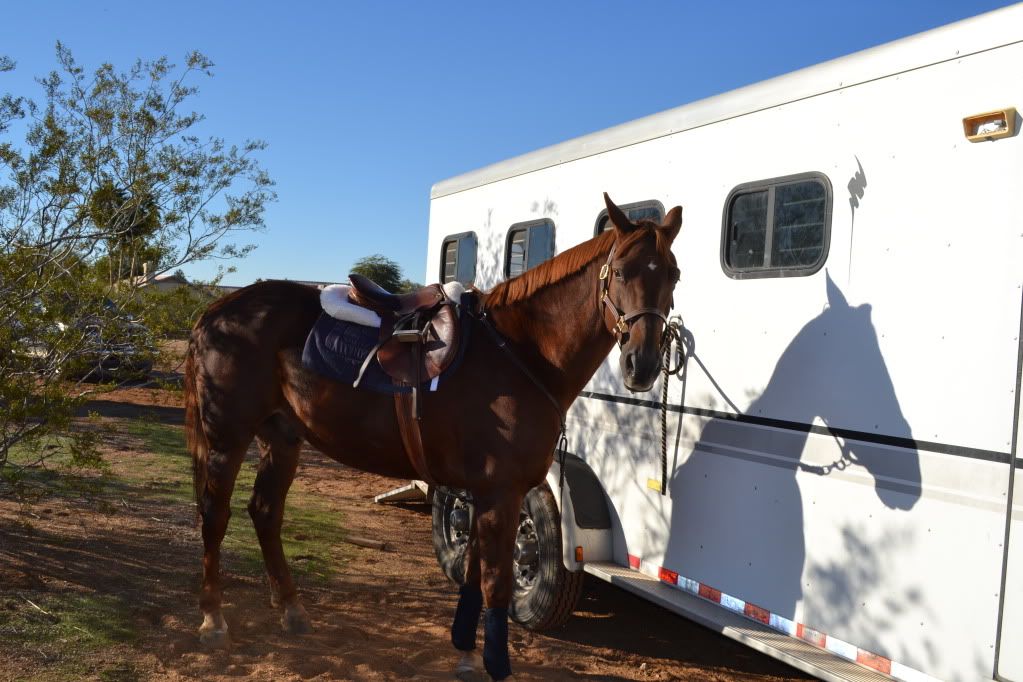 My trainer and I sporting are energy drinks
Trainers hubby and all the kids.
The gang.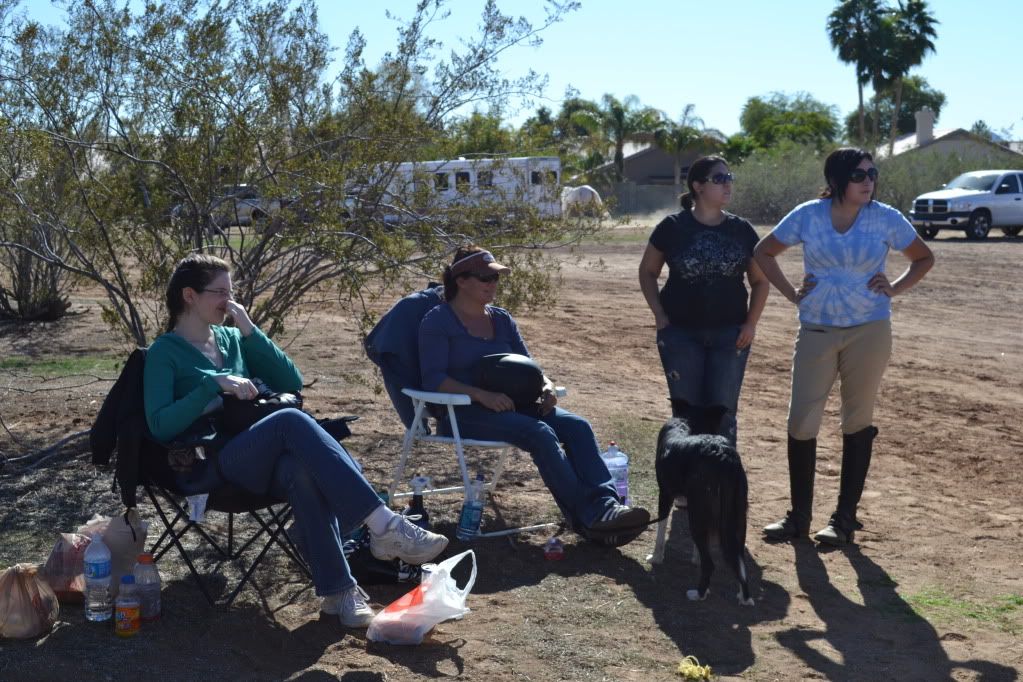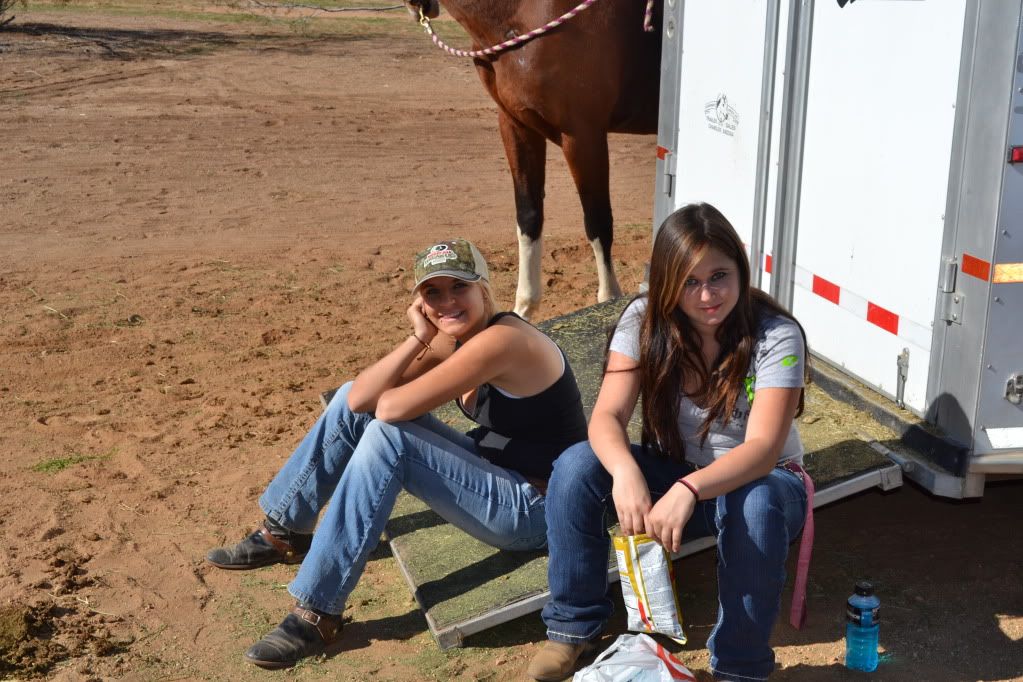 Boots clean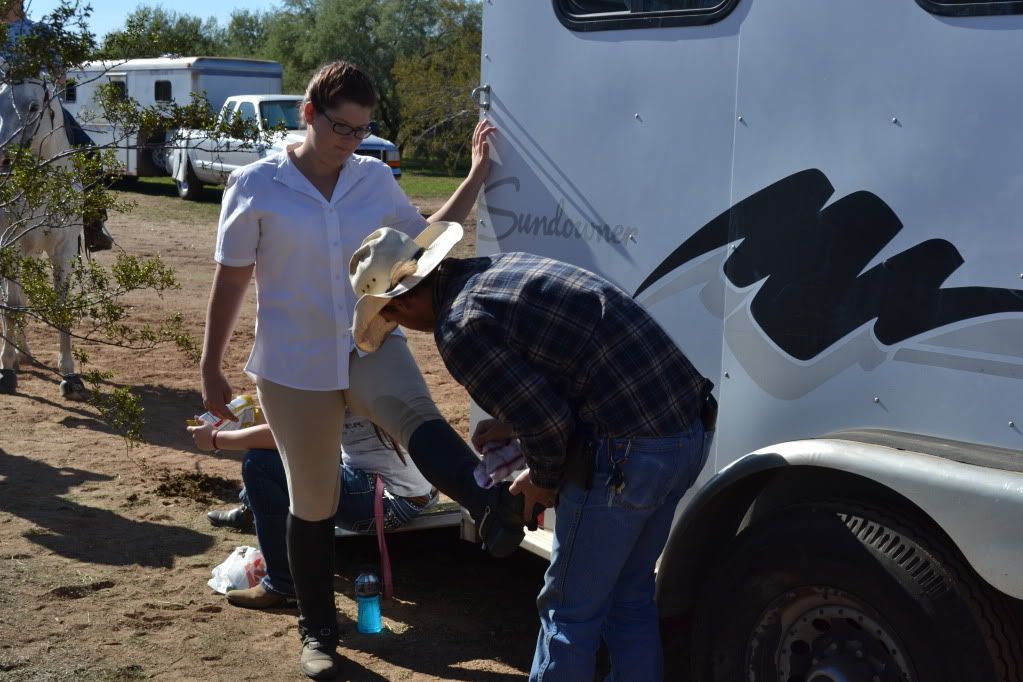 Learning my course
My sister photo bombing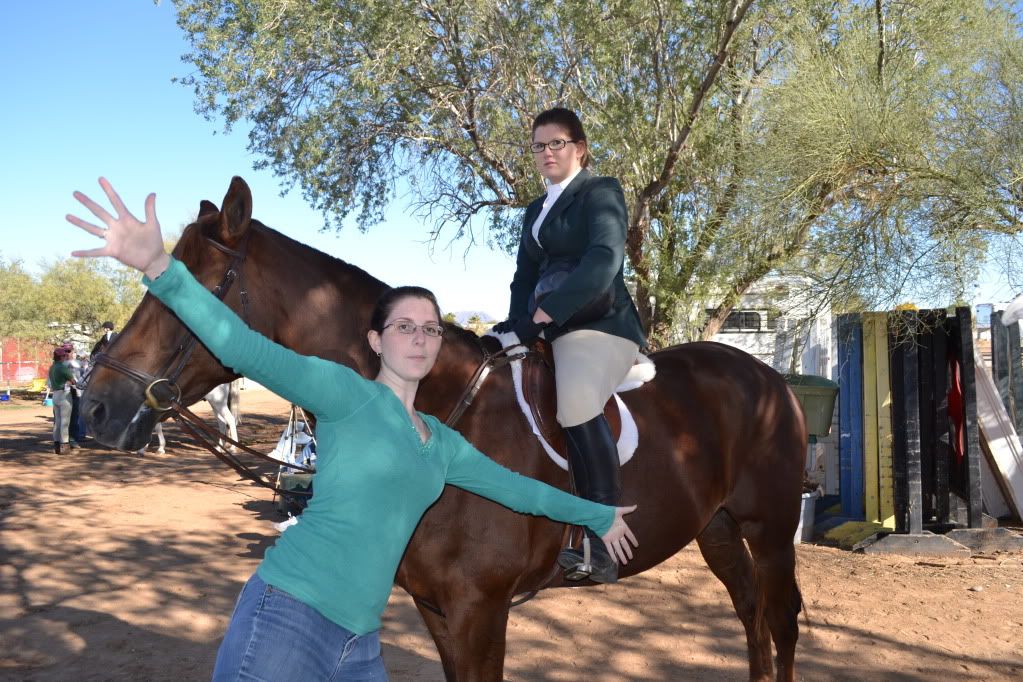 A few photo's.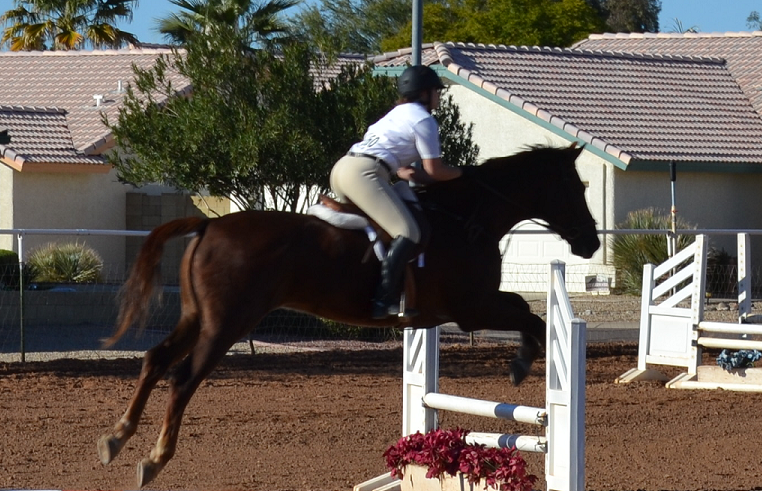 Awesome!! Congratulations, you both look great! Good for you not dwelling on the ribbons, I know plenty of people who would have pitched a fit about it.
---
Thinks her father has realised she will never outgrow horses for boys
Thank you :P I was very happy with everyone that day
Cool pics! And looks like a great weather (I'm jealous
)!
---
"Life isn't about waiting for the storm to pass: it's about learning to dance in the rain..."

"When we are no longer able to change a situation - we are challenged to change ourselves."

"How people treat you is their karma; how you react is yours."

Redtree-Yeah that's how I feel, I just went to have a good time.

Val- The weather was really nice. :P
Congratz on the win ,your horse is really gorgeous. =)
Quote:
Congratz on the win ,your horse is really gorgeous. =)
There was no win haha but thank you :)
Yearling
Join Date: Oct 2011
Location: Blowy Hills of the Pacific NW
Posts: 1,318
• Horses:
1
Sounds like such a fun day! I love the look on your face as your sister jumps into the picture LOL!