Saskia: I like the names Caspar and Astro! What does he look like (sorry if I missed it further back in the thread)?

I am new to the forum- and coincidentally, I just bought a new horse today! She's a coming 2 year old quarter horse, solid bay with nary a white hair. I've been thinking about calling her "Rosa" (all of my female animals have names that end with an "a"). If anyone knows any other good names, I'd love to hear them! I have two other horses, both mares- an Appaloosa that I've had for about 12.5 years, and a solid Paint that I've had almost 2 years. Oh, and we live in Texas. Nice to meet everyone!
I once had a mare called Rosie, or Rose, it was a nice name (like Rosa would be). It is a little common though, I met loads of other horses called a variant of it. Congrats on the new horse though! It's so exciting! We need pics!
Caspar and Astro I think are nice (obviously) but I'm just not sure if they suit!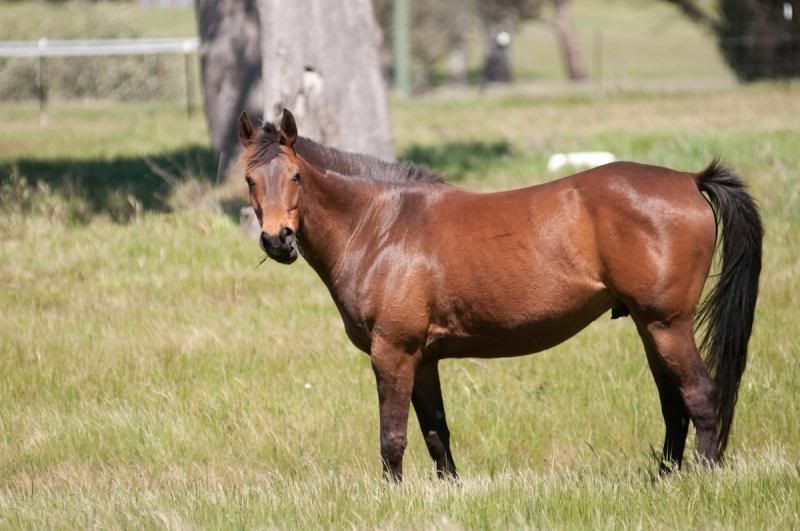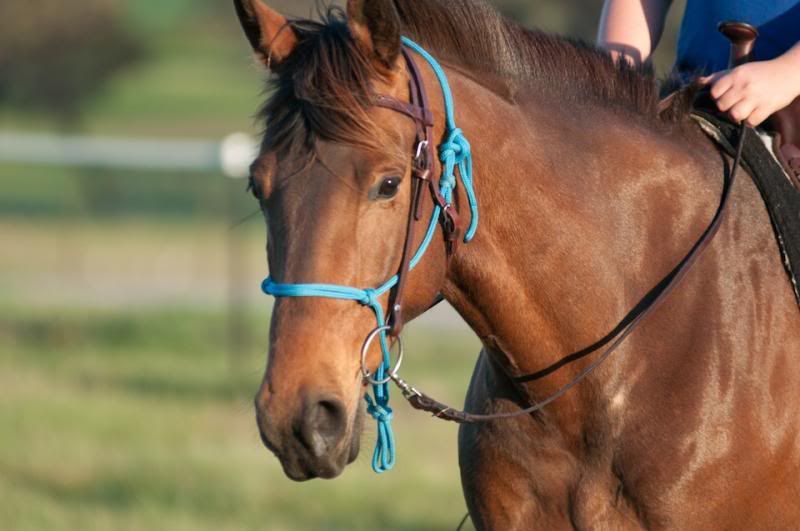 He is cute! I like Astro for him better than Caspar. Although, I always wanted a bay gelding named "Trooper" for some reason!
Here is picture from when she was only a few months old: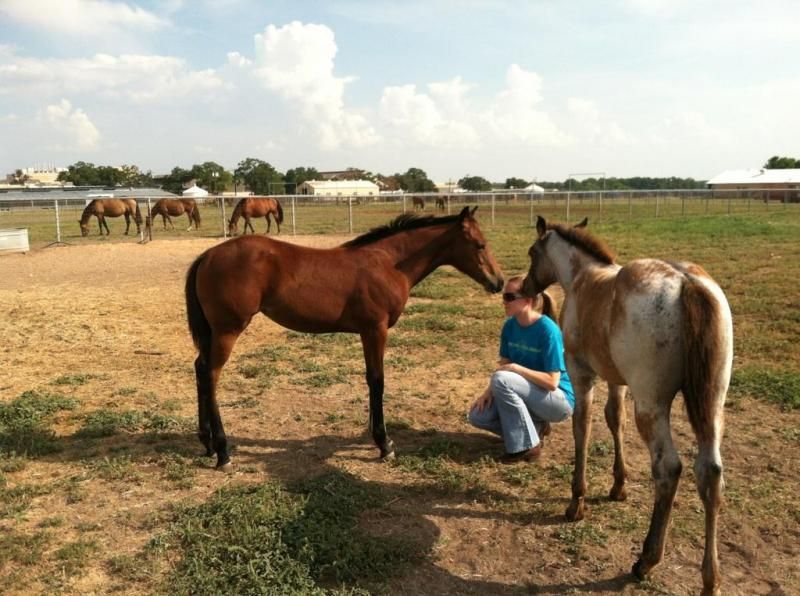 And the only picture I've taken of her so far since getting her yesterday- I was too busy watching her and my roommate's yearling get acquainted with each other :)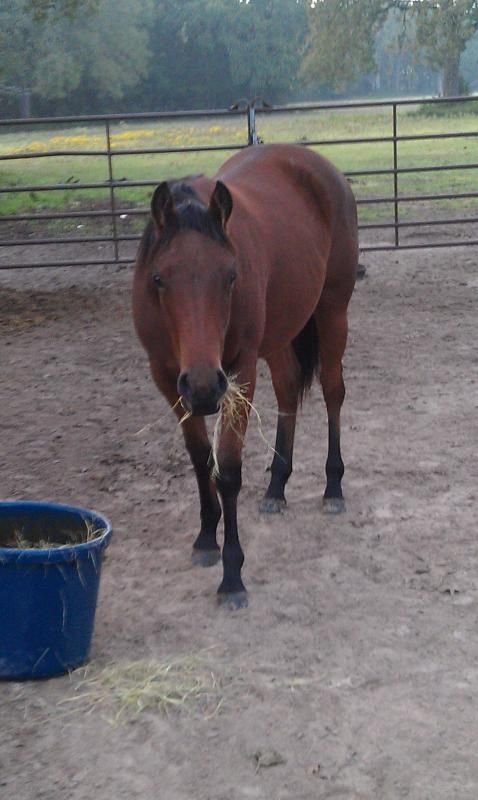 Yay for new horses!
Posted via Mobile Device
Man that blue halter really pops on him! I definitely like Astro more than Caspar.
I'm voting for Astro rather than Caspar too..
Thanks for all your opinions!

I like Astro, still not 100% sure it suits him though. Any other possible last minute short list suggestions!

She has such a sweet little face Kristin!
Well, took my first dive off a horse in a long time. He tripped and went down, and so did I! Actually had a pretty good landing, as falls go. He and I were both OK, so after we walked a few laps on the ground, off we went and finished up a good lesson.

The instructor tried me with a different saddle, though, and I wasn't pleased with it. I was practically swimming in it it was so large!
Hello all! I'm glad to see there's a 20-somethings thread. I'm a first time poster here, figured I'd drop in and say hi. :)
Hi Lindsaymichelle! Tell us a bit about yourself!

That sucks Yooper - but I'm glad you're okay.