Did my run to town this morning. Got snacks for us & library books to last me for a few days. No sign of rain, so I got 4 bales of hay & a bag of pellets for evening out portions or whatever.

Stan-when my horse bolted out of the trailer after throwing up his head-I was a basket case. It was the first trail ride after getting him & my friends had left (for the restroom),& I didn't even think there would be a problem. So, what our consensus was -I slipped into the trailer, the door was closed-I would untie him, calmly turn him & walk to the rear-stop, & when he was calm, have friend open the door wide & we would step down. This worked great. Didn't use any treats, just remained calm & didn't give him a place to bolt to. he came around quickly & loads & unloads very well now. My trailer is stock type, slant load, 4 horse, so plenty of room. This solution won't work for straight loads.
Quote:
OR Crafty Token, while she's away you could order her a new saddle, and surprise her when she gets home. Dang, if I don't come up with the greatest ideas!
With Grace!
I thankyou from the heart of my bottom for your responce and have to say it would be a riviting idea if I had come up with it. But, as the idea has been put forward, and not by myself, if the word ever got out that I did not think of it, and she who must be obeyed found out, the brownie points I would have gained, not to mention the favours
would all be withdrawn.
I thankyou again for the idea but have to protect my mana (integrity) and could not under any circumstances steal anothers idea.
Cheers
(TT) Teflon Token
Fox Hunter what a cute foal
---
Country Woman


We did it! We had terrible awful wind last night. I had to duck tape my hat on and it still would have blown off.
One of my Renegade sister's couldn't make it so I catch rode a red mare in the performance. I messed up one spot too. Its 11 minutes galloping so lots of maneuvers and chances to mess up.
Sophie was good. At first she was nervous and she did throw a little temper tantrum...no bad and over quickly.
ALL the horses were goofy, even the 4h kids horses were bucking and acting silly.
Pictures:
Sophie posing for me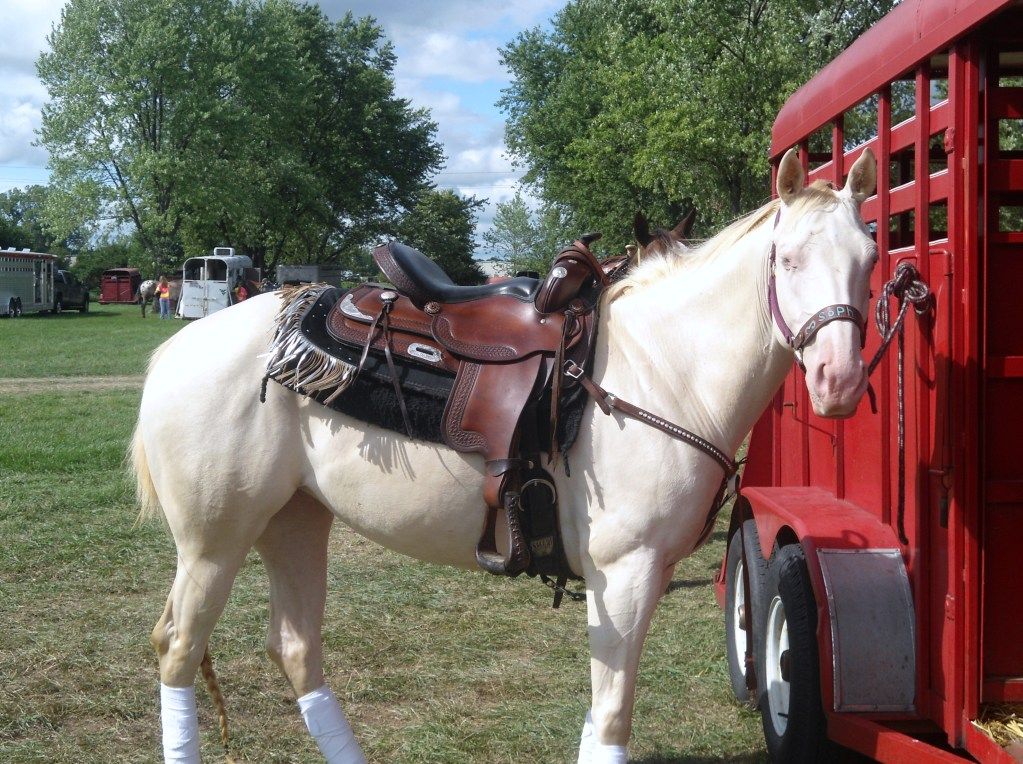 ---
Horses are proof that God love's us and wants us to be happy!
Great pictures Susan
I am going hopefully this next week for another lesson
---
Country Woman


Susan could you post me some information on your saddle, brand, comfort, how you think it would stand up to heavy duty use in bush conditions and the such like. Not that I am weakening and considering paying for a new saddle for she who must be obeyed. An idea that had been thoughtfully sugested by another forum member I will not mention names With Grace. But general information on other brands is always usefull. That is a great photo
I bought myself a horse when I was 50. That was a couple of years ago. *cough*

I can't imagine not having a horse now. She keeps me in shape and happy.
---
Laura
"When you're young and you fall off a horse, you may break something. When you're my age, you splatter." -- Roy Rogers
Quote:
Originally Posted by
ridesapaintedpony
View Post
I bought myself a horse when I was 50. That was a couple of years ago. *cough*

I can't imagine not having a horse now. She keeps me in shape and happy.
Whats the cough for, in the overall age bracket you are in the spring chicken section, not like a few I can mention moving into the plucked duck age discription
How about a photo of the paintedpony.
Cheers
Stan
Stan that saddle is a very comfortable one for sure. It is made by Simco and is a tail saddle. It has a 16 inch seat. It has withstood many, many difficult trails and also went flying out of the horse trailer and was recovered. So it is pretty tough.
I recommend Simco for the price they are a good saddle.
---
Horses are proof that God love's us and wants us to be happy!
For some reason I cannot upload the pictures of Mush to Photobucket - will try tomorrow.

Well, the Olympics have finished - the Paras start in a couple of weeks. I watched the riding part of the Pentathalon, it sure is more entertaining than most other equestrian disciplines! Most of the riders are clueless and what I would class as novices.
A great deal went into the selection of the horses and those selected went through some tough tests to prove suitable. They were also ridden around the course by grooms before the start of the competition.
One Korean (?) competitor had such a tight hold on the reins in the start area that the horse stood up and he then pulled it over backwards. Luckily no damage to horse or rider.
They were falling off, horses stopping and only one clear. Different rules to normal show jumping.

The Olympics seem to have been a great success - the noise tonight when GBs Mo Farrah was going for a second gold in the 5,000 metre was deafening, he won, and after they showed the UK commentators, most ex olympians screaming and jumping up and down willing him home in front.

Oh well, I am off to bed, I want to be up early as I intend to get caught up with a lot of odd jobs tomorrow and build another hen house.

Night all.