Horses who can do tricks
---
Hi!
My horses can do a lot of tricks,
can u horse do something?
please place a picture, or tell what they can
mine can, its called spray you with the hose until ur soaked! lol
---
"The horse you get off is not the same as the horse you got on; it is your job as a rider to ensure that as often as possible the change is for the better."
The only thing I've taught Twis to do was give me a hug, where I stand at his shoulder and he wraps his head and neck around me. I've been trying to teach him to bow but he gets down so far and freaks out.

'Tricks' he likes to do on his own are untie my redwings and pick them up by the shoe strings so I fall over, nudge me into the watering trough, run off with one glove, and steal things out of your pocket. He's really sneaky lol
my horse does "tricks" like those listed above and also includes pawing at my barn bucket knocking all my brushes out, pooing in his stall after i just got done cleaning it out, and being so darn handsome that i can't get that mad at him.
---
Jackie's Sonny Daze
Haflinger Gelding
Banned
Join Date: Dec 2008
Location: At my house, or stable, duh!(Michigan)
Posts: 2,479
• Horses:
3
Rowdy, poops every 5 mins lol.
Rowdy:
when im on him i say hug and he will toutch his nose to my foot
can smile on command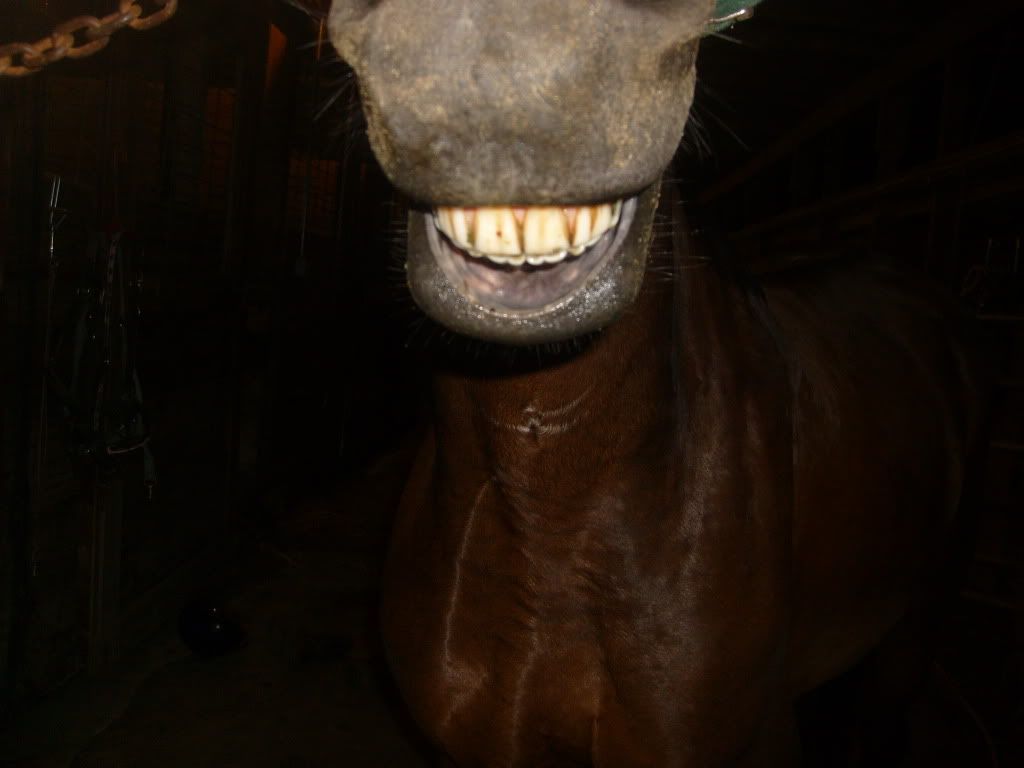 im in the prosses trying to teach him how to shake(almost there)
and to bow(almost there)
AND park out.
Lol, Ben opens his own shavings bag and spreads it in his stall at shows, does that count? He's getting pretty good at it lol, I should videotape him next show
all my horses know how to
bow
shake
lay
sit
side-pass
hide and seek
chase you
rear on command
park out
count dice
spanish walk liberty
stand on a block
I'm wanting to teach my mini mare some tricks. I taught one of my old horses to fetch which was pretty cute.
I would mind teaching my mini a whole bunch of tricks just for the value of cuteness