How much is he worth?
---
100% bombproof gelding that is kid safe and completely sound with no vises or health issues (besides being 25)?

He is a very well trained horse (neck reins moves off the leg, side passes, leg yields, spins, etc.). He will go over, through, and under anything. Has great conformation and a great disposition. He was owned by a young child and has been a great teacher.

No I dont have any pictures but a friend of mine owns him and I've known him for years. I've been on both his sire and dam and they were a joy to ride.

So if he's a good as he sounds what would you pay? Sounds like he'll make a great lesson/4H horse teacher, trail horse and just an all around good boy to have around.
---
"On the 6th day God created horses; and on the 7th day He painted the good ones"
Of course, he is worth his weight in gold but here old horses don't bring that much. I paid $700 for a beautiful 17yr old registered Palomino mare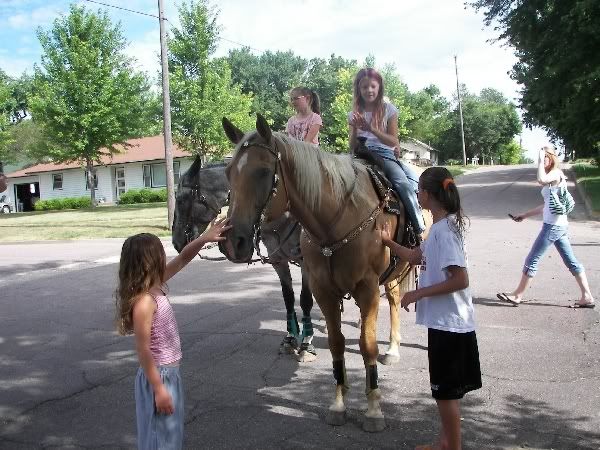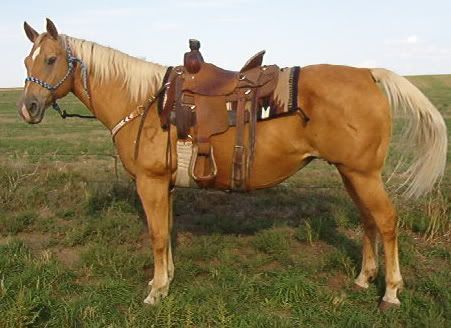 $800 for this boy when we bought him. He was 16 at the time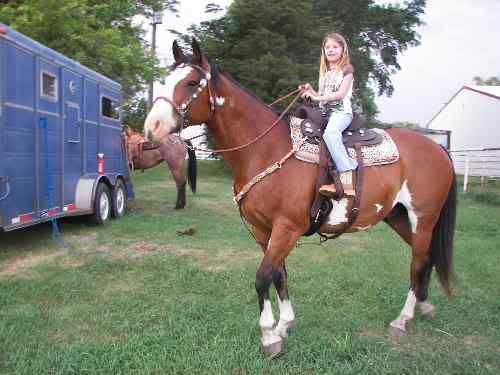 and my son paid $500 for my granddaughter's new $1400 spotted draft.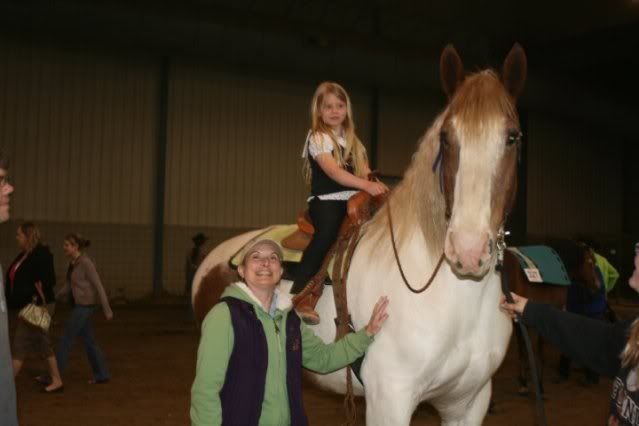 Good post. Sounds like a great horse your friends owns. I honestly thing, the older horses are the ones who should be worth more. They are the ones who will take care of you, they are the ones who bring all the life experience and teach YOU as a rider.

A truly healthy and sound older horse like that can go for a lot of different prices, it all depends on your area. Here they are hard to find and very much needed. You could tell him for $1,500- $2,000. Might be a lot less in another area if there are a lot of them experienced boys on hand.

I think what your friend needs to focus on, is finding someone who will give him a permanent forever home where he will be well treated and well cared for, not so much how much money will be made.

Cheers.
Opps the spotted draft was suppose to read 14yr old!
Age is a huge factor and there are a lot of people I know that would be very scared to buy a 24yr old horse. I forgot to add that I got Ruthie for my daughter's best friends little brother. Ruthie was 23 when we brought her home last year. They were asking $500 but wanted a good home more than anything and gave her to Conner.
Agreed -- finding a good home is paramount for your friend's horse. Older horses are golden but there won't be a lot of money made off him. If you can find a loving family or a good lesson barn who will take him for next to nothing, that might be ideal.

In my area it is difficult to give away a 20+ year-old, no matter how safe and sane. Simply because the cost of hay in these parts is astronomic and there is not a lot of pasture. If anyone is looking to buy a horse for over $500, it is usually a performance prospect. Even if your guy is as healthy as can be, unfortunately when most people look at age they'll be scared off.
I think they should look at leasing him even to a nice home but they can have him back when he wants to be retired so he can live out his days in a much loved environment
---
To give a horse your heart guarantees a love that will last forever undamageable
Quote:
I think they should look at leasing him even to a nice home but they can have him back when he wants to be retired so he can live out his days in a much loved environment
MS well I think that is a great idea it is often hard on horses to be moved from one herd to another and I seem to worry more about the seniors than others. EXCEPT in our case with that bay overo... he is top dog and at almost 22 he is not going to let any of the other horses forget it
Ye we used to have a 30year old shetland/fallabella who was the top dog in a field of horses!
I think it depends on the horse wheather they are suited to leasing some get traumatised about moving home others adapt rather quickly
---
To give a horse your heart guarantees a love that will last forever undamageable