Quote:
I was looking through pictures to upload of Snickers and I came across some from all the way back to when I first met her! We have a fairly unique story so I wanted to share it and see if anyone else had any cool stories of how they got their first horse!
Here's mine:
From the minute I knew what horses were, I have loved them. My mother showered me with Breyer horses, much to my father's dismay. He thought I would grow out of the horse thing, but my mother knew better :) When i was 5 we moved out of the city and into the country onto 5 acres. I was young, but I knew that I had a better chance than ever of owning my own horse now! For about 3 and a half years I begged my parents for lessons. When I was about 9, I was granted my wish!
I started taking lessons on a mare named Princess with a local trainer, Amy. She was about 23 and had never given lessons before--just trained. I was her first student of many more to come! That same year Amy decided to breed Princess and I was there every step of the way! Amy took me with her to get Princess sonograms and taught me all about pregnant mares and how to care for them.
On my 10th birthday I received a note under my place mat at dinner that read: "Roses are red, violets are blue, is Princess making a baby for you?" I opened it up and the note described how my parents had offered to buy Princesses then unborn foal if I wanted her. They made sure I knew that I wouldn't be able to ride her for several years but I didn't care! I started bawling, I was so happy!
That month I waited for Princess to foal was the longest month of my life! I took extra good care of her when I went to the barn and I would listen to her stomach and feel her baby kick... MY baby kick! One day I got off the bus at school and Amy was waiting for me. She told me to get in her truck because there was a new baby at the barn!
I have been with Snickers every step of the way. Now here I am about to turn 20 and she is about to be 10! I just can't believe it. I am so thankful to have had the experience of growing up with my horse :)
Listening to Princess' tummy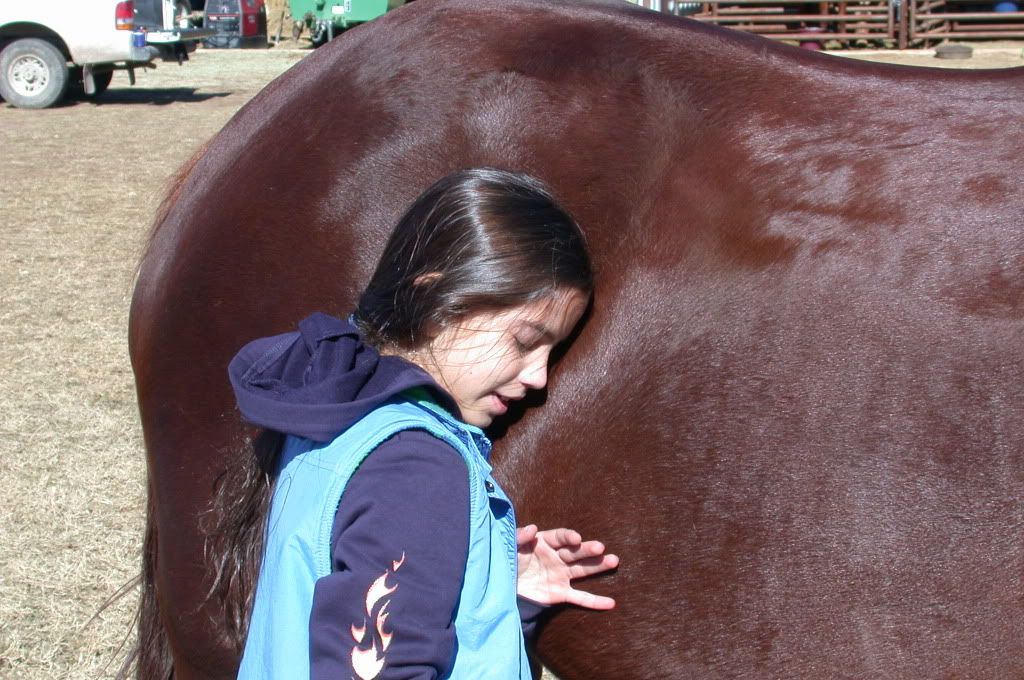 The day she was born!!
In the field for the first time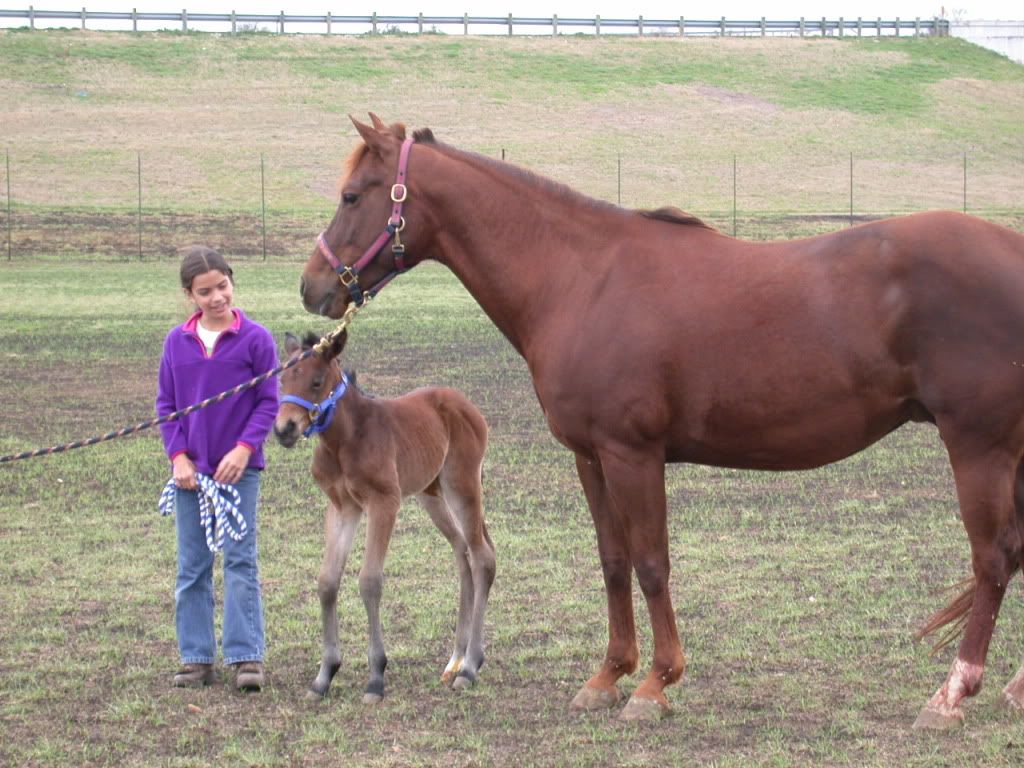 Swimming! She was weaned at Amy's ranch which happened to have a watering hole!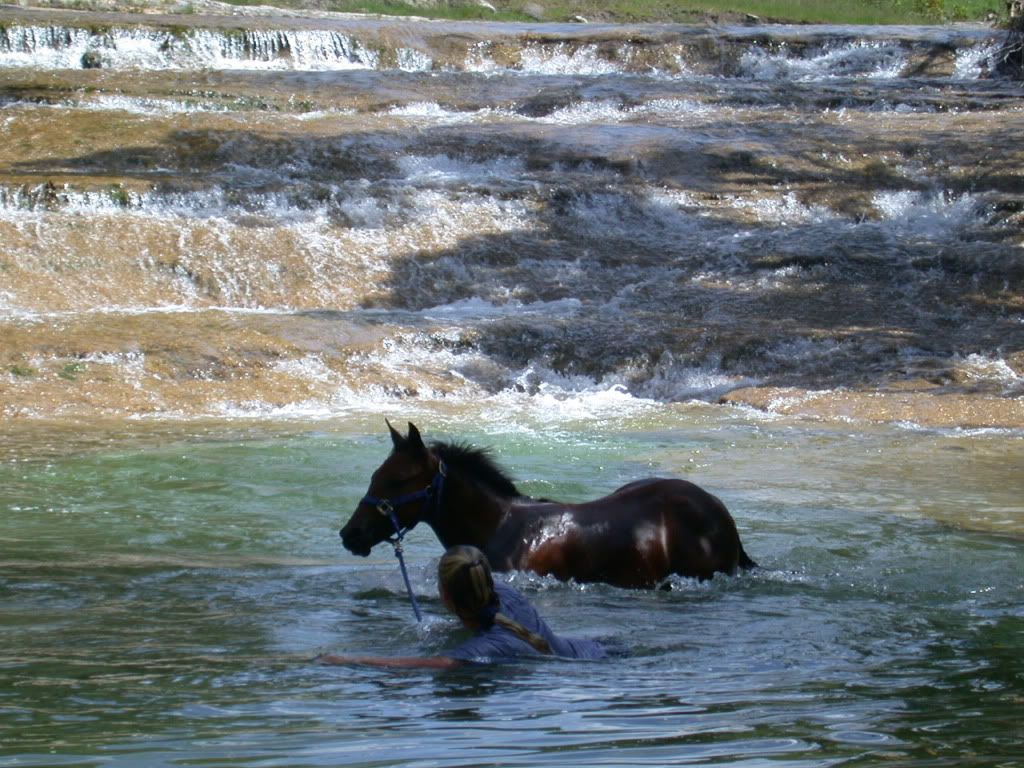 Just some cute pictures of us when we were little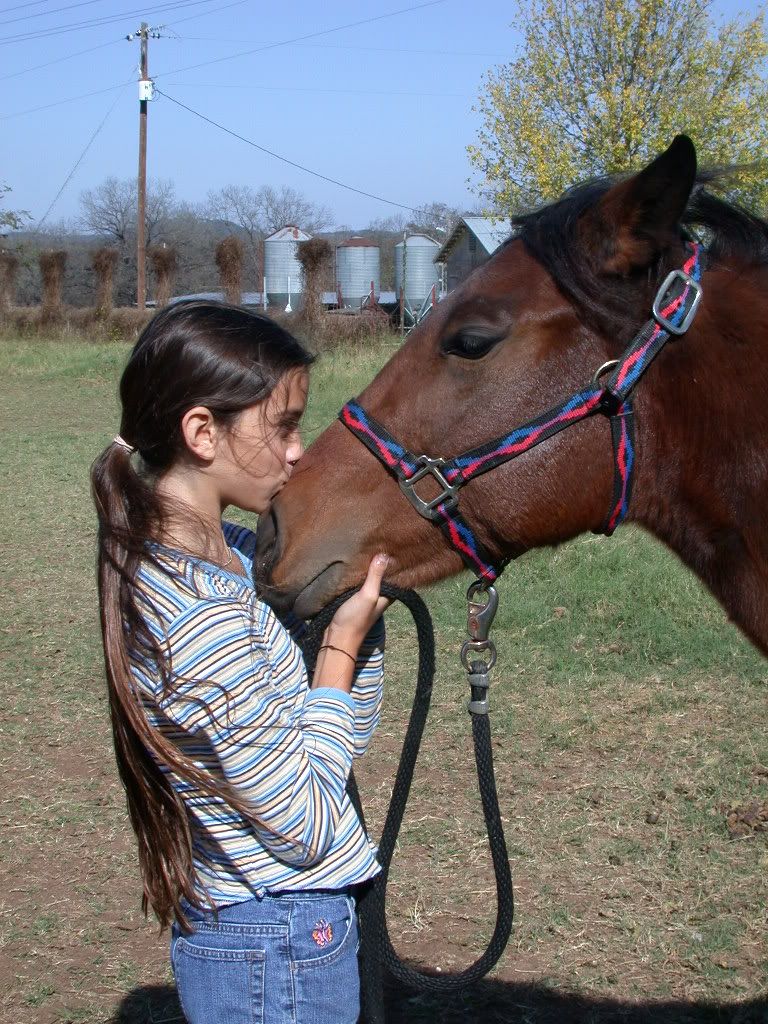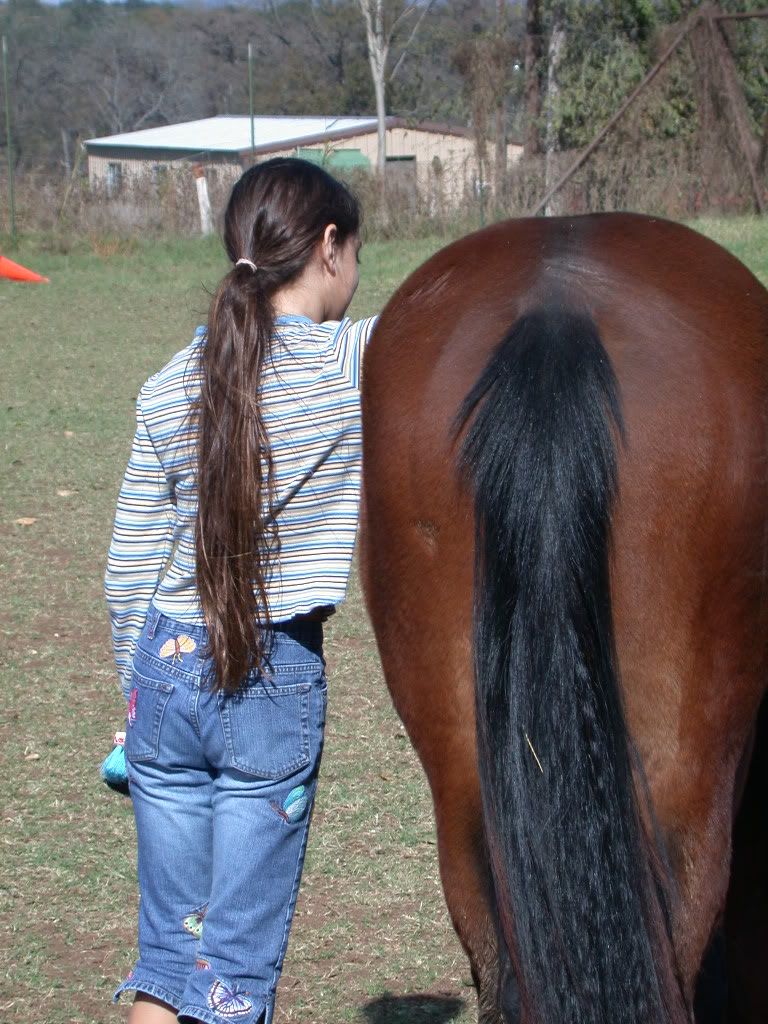 Being saddled! She was still very young so we just had a light saddle on her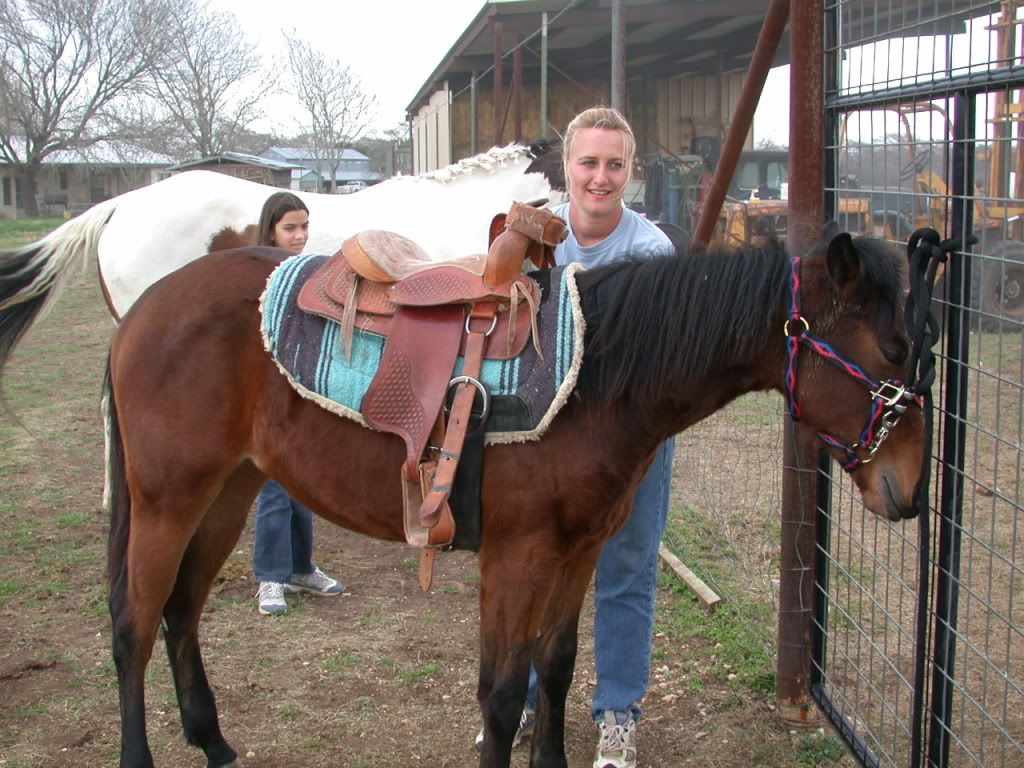 Making herself at home lol this was the first time I let her out on our whole 5 acres... and she gets on the porch!
First time sitting on her!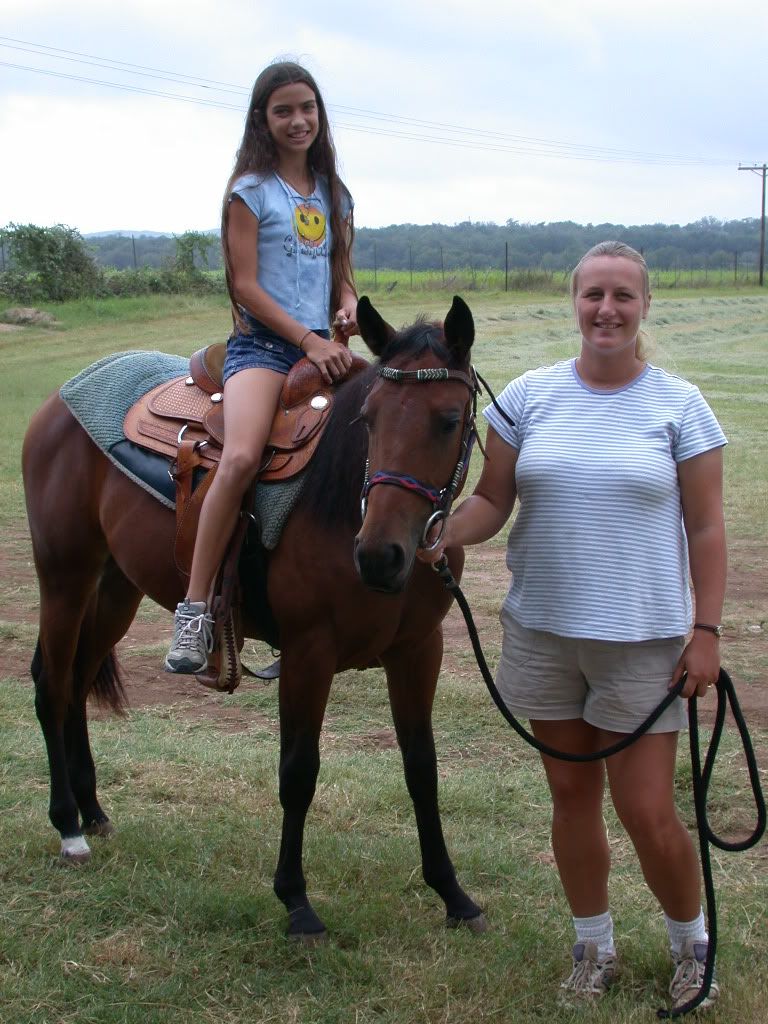 I have pictures of her first show (halter, showmanship) and some old ones like that but not on this computer :( Here are some other pictures of us though, all grown up! (senior pictures by capturedkeepsakes.com)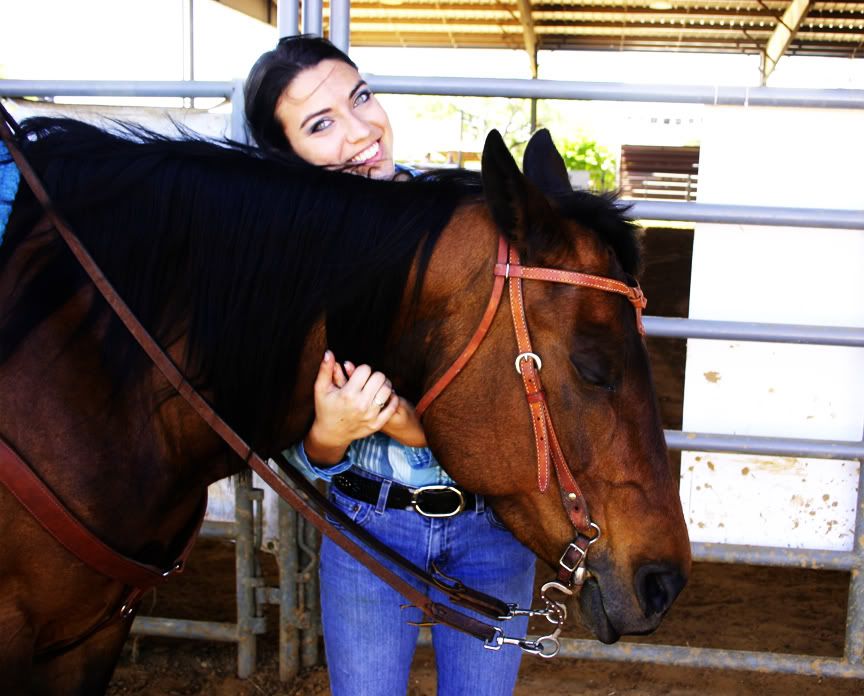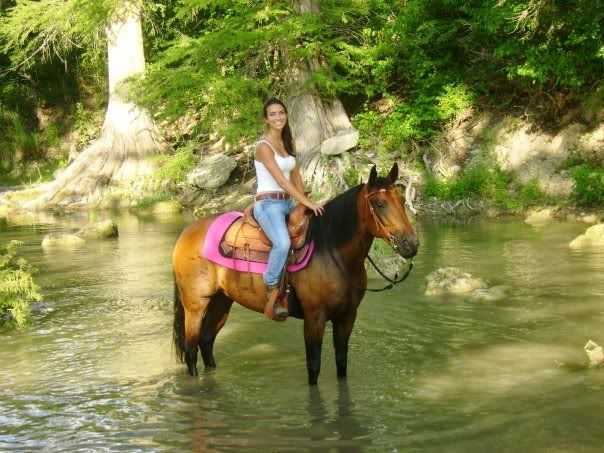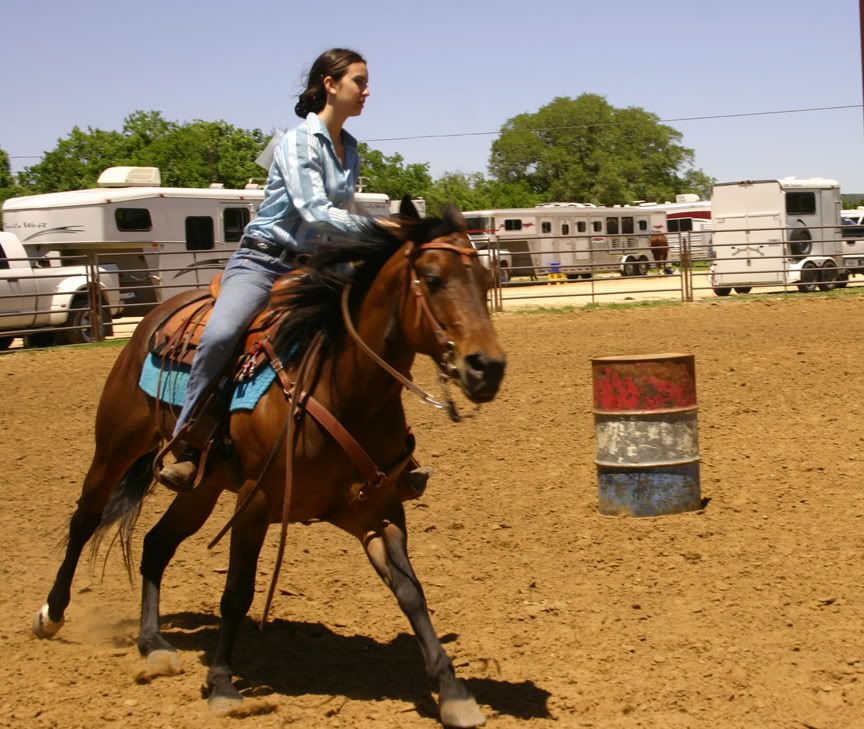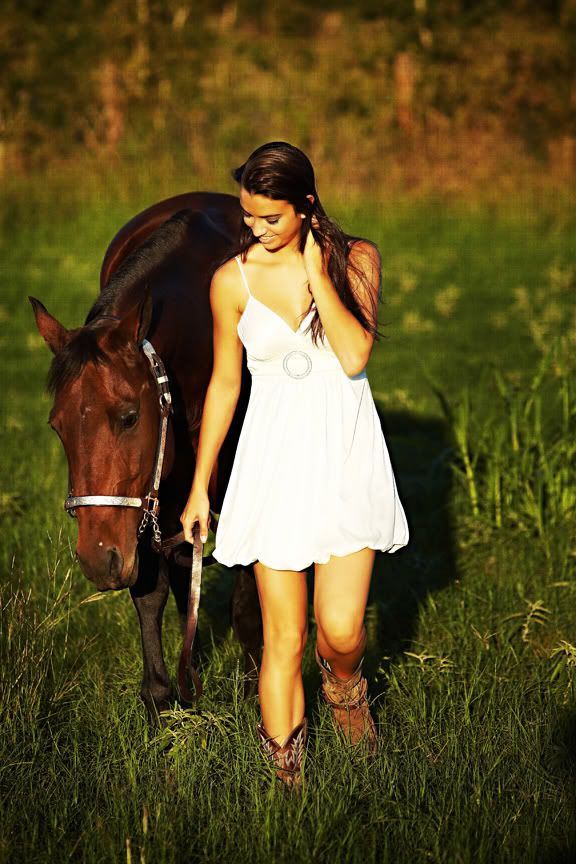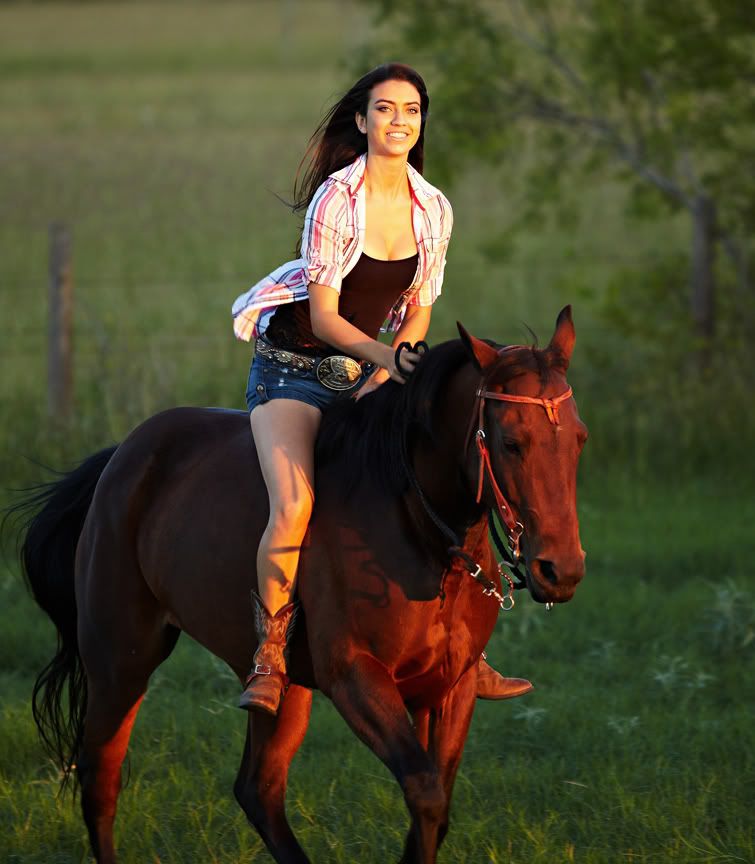 My favorite :)
Thanks for viewing! I can't wait to hear other stories!
What an incredible story, thanks for sharing
you and your horse are very striking
---
Country Woman


Thanks everyone :) Any more stories out there!?
---
Thanks and Gig'em!