I can't stop crying... This is so unfair!
---
I just got a call from my Barn Owner... The vet was out this morning to clean Galahad's Sheath... Just a simple cleaning, and a simple physical check up... And it ended with the Vet telling JoAnn that Galahad has Cancer... How does that happen... How does something so routine turn into something so horrible... She said she thinks it's spread to the point where there's nothing that can be done.
My B.O is calling Cornell to see if we can bring him up there for more tests and such, she wants to do everything possible to help him. But if it's spread as far as our vet thinks it has, he'll probably have to be put down :no:
Galahad is an 8 year old Shire cross. He was a rescue from being an abused carriage horse. He came to the farm totally strung out and afraid of everything... we've only had him for about 5 months, and I've been doing most of the work with him, I absolutely love him and I am heartbroken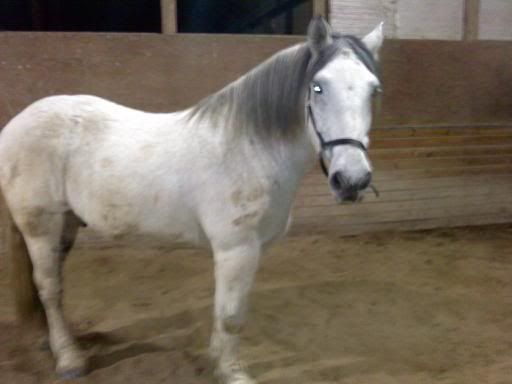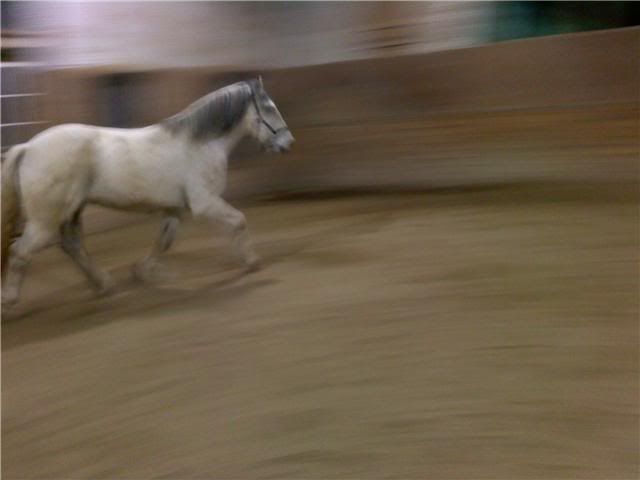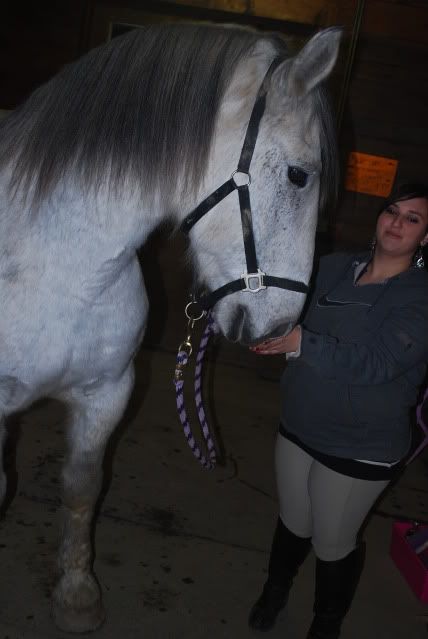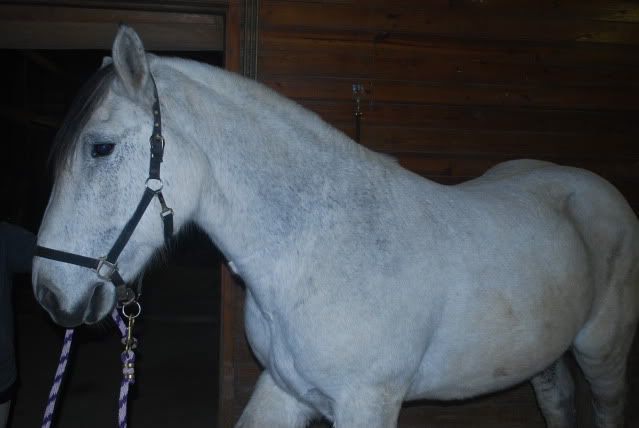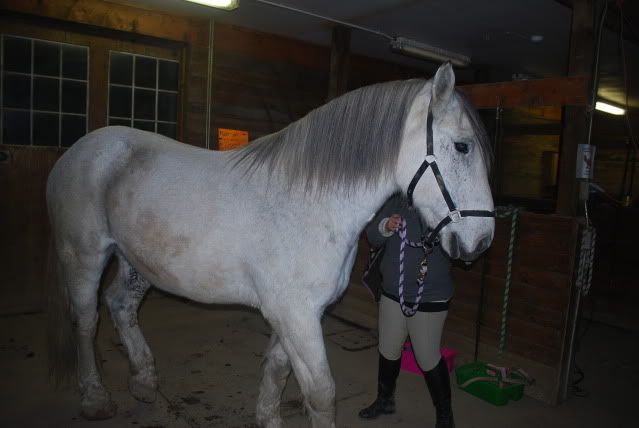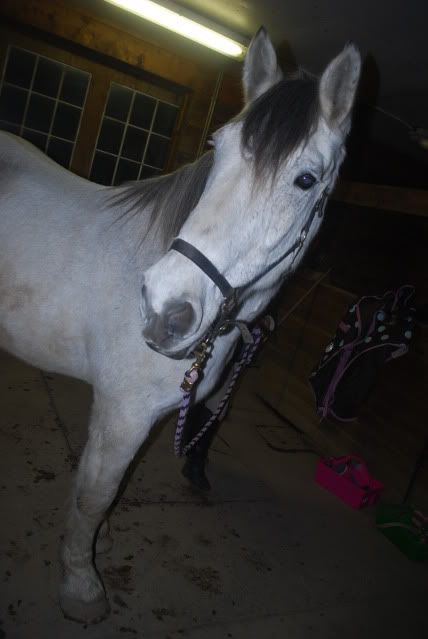 ---
♞ Horse Crazy. ☀ Animal Lover. ☺Jeremy Renner Obsessed. ✇ Photo Taker. ♫ Country Music Listener.
♥ Erotic Romance Reader. ✯ Witch.
Green Broke
Join Date: Mar 2009
Location: Kansas in the summer, Kentucky most of the time
Posts: 3,028
• Horses:
3
I'm so sorry! He sure is a beautiful boy. Hopefully SOMETHING can be done for him. But, if he is in pain, putting him down is the best that anyone could do for him.

:(

ps- cancer sucks.
---
Look like a SUPERSTAR, Ride like a FOUR STAR, Win like a ROCKSTAR
Eventers: Making BAD Dressage look GOOD!
im so sorry ! that is really hard

i hope whatever happens he doesnt have to suffer
---
Gypsy & Scout <3
Everybody is a genius. But if you judge a fish by its ability to climb a tree it will live its whole life believing that it is stupid. ~Albert Einstein
How sad, he is in the prime of his life! I hope you can get the tests and they come back with happier news!
thinking of you..........................
That really sucks. I hope something can be done for him. At least he has had you guys for the past 5 months. You guys probably gave him the best months of his life. I'm sending you good thoughts.
I am so sorry, but hopefully something can be done. I'm sending prayers and good thoughts your way! *HUGS*
I am so sorry darling! **HUGS** I pray that something can be done for him. He is absolutely beautiful, and I will keep the both of you in my thoughts and prayers!

I know this is really hard, and very stressfull, so if you need to talk, don't hesitate to reach out.
---
Wow he is BEAUTIFUL! My thoughts are with you, I hope that something can be done for him.
I am so sorry hun *hugs* If it has spread and he's in pain, the kindest thing you can do is let him go. I am so sorry.
---
The lovely images above provided by CVLC Photography cvlphotography.com