I really need to know..too big or just fine?
---
Ummm...okay..

I have been riding my horse lately. She is on 24/7 pasture and 1lb of alfalfa and it's being increased to two since it's getting cooler. Want to put on some winter weight.

Anyways, I weight taped Gidget and she weighed in at 875 lbs...isn't that pretty light for a 14.2 1/2 hand horse? She is a leaner horse but still stocky looking/compact. The thing is she looks in good condition but I think I'm really too big for her weighing in at 160 at 5'6" not to mention tack..probably 30 lbs added....i'm too big I believe.
---
Last edited by iridehorses; 10-20-2011 at

04:13 PM

.
anyone?
This is her current body condition.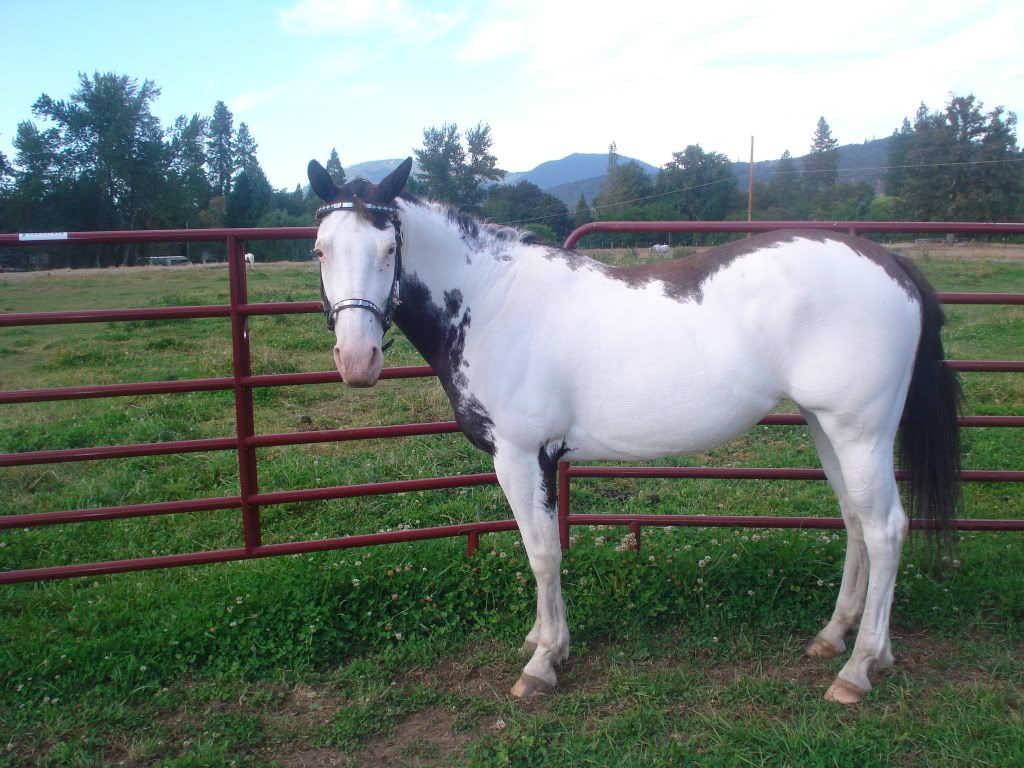 V this is how narrow she is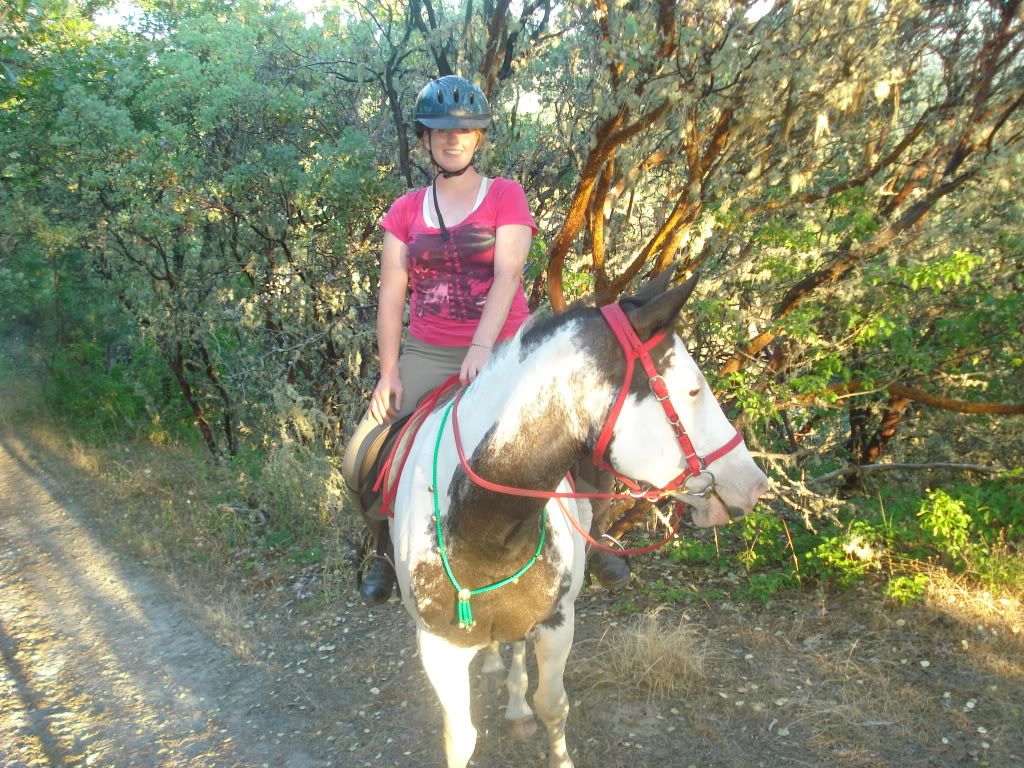 You are nowhere near too big for that horse! You are athletic, slim and your leg is a good length at her side. Horses can carry a good deal of weight..just check out some footage of Reining horses or Cutting horses. Those little horses are carrying some *big* men (and I'd wager they weigh a "tad" more than 160. lol)
You're fine, and your horse is beautiful and obviously well loved. :)
A horse can carry 20% of their body weight.
Posted via Mobile Device
which means with tack we are 20 lbs over the 20% rule.

I had her weight at 930 and the vet said she was a bit chubby back then. I ride her a lot and she is 875 lbs. I have been trying to add a bit more weight to her for winter. You can't see her ribs and you have to press to feel them so I know she has a layer of fat over them which I like.

I just..I think I might be a person that worries a lot about my horse and her health and training..pretty much anything.

I know there are a lot bigger people riding horses her size and some smaller.
I know she is a leaner/smaller built horse...just don't want to cause her any issues.
You fit her well! Don't worry about being too big. Like someone said your not too tall and leg fits her well. There are many ponies at my barn that weigh about that much and are at that height and the vet says they are fine.
Posted via Mobile Device
alright,thanks:) Just wanted to make sure. She is pony size for the most part. Just half hand taller than one with an average horse size head :P I am still working on losing weight though..not only cause of riding but for me being healthy I want to lose 10 more lbs..which is SO HARD!
I love Gidget pictures! She is so pretty and I love your red bridle!!
---
Your horse is an extension of you.
I have a horse almost exactly the same size as your mare and I too, worry far more than I should. When my old horse wasn't retired I did cowboy mounted shooting and let me tell you, all of the top guys there didn't have a horse over 14.3 and they were all over 6'! A silly sight but if it was any problem for the horses they wouldn't be the best at it and those top riders wouldn't prefer smaller horses.
Posted via Mobile Device
Gidget is well built and stocky. Her hocks are well under her, she can handle your weight just fine.
---
Spent a whole hour today laying in a pasture, waiting for a sparkling vampire to show up. Alas, I woke up and looked over, only to find a mound of horse crap. Sigh.