Im Keeping Amber!! And pictures from our first lesson in over a year!
---
For a few months now I had been planning on selling my 6 year old mare, Amber. Riding her makes me nervous and I just didn't feel like she was the right horse for me. But last week that all changed... After I had to cancel my lesson on Liberty, because he was sore, I began realizing that at his age and with his minor arthritis issues, he probably wasn't going to hold up to what I wanted him to do.
So I started thinking about the idea of buying a new young horse, when my trainer pointed out to me that, well, I already have a perfectly sound, young horse in Amber, and she just needs some more consistent training. My trainer thinks that Amber is gorgeous, sweet and has a lot of potential!!
So last week Amber moved to the new farm, Whisper Wind, and we had our first lesson together in over a year! It went well, she still has some cantering issues, but we're doing well! I'm still nervous when im on her, but my trainers helping me get through that!!
Here we are in our lesson, I'm soooooooooooo excited!!!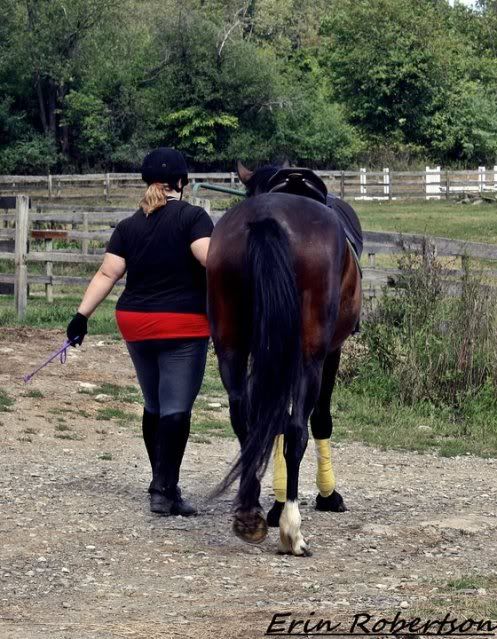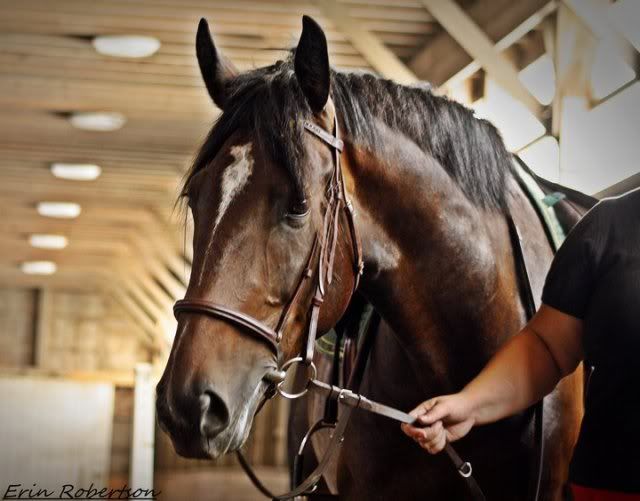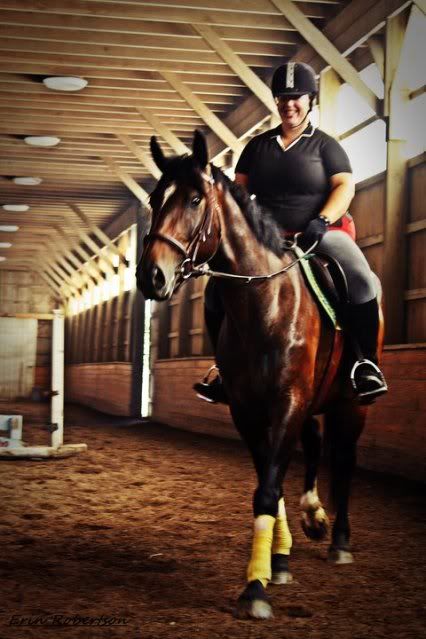 ---
♞ Horse Crazy. ☀ Animal Lover. ☺Jeremy Renner Obsessed. ✇ Photo Taker. ♫ Country Music Listener.
♥ Erotic Romance Reader. ✯ Witch.
Excellent! She's beautiful~
That's awesome! Congrats on your progress! She is a very pretty girl!
Green Broke
Join Date: Mar 2009
Location: Kansas in the summer, Kentucky most of the time
Posts: 3,028
• Horses:
3
those are beautiful pictures! I'm glad you decided to keep her! Draft crosses have a place in my heart :)
---
Look like a SUPERSTAR, Ride like a FOUR STAR, Win like a ROCKSTAR
Eventers: Making BAD Dressage look GOOD!