Introducing my new poneh. (pics)
---
I would like you to all meet Lekota, my new baby girl. We picked her up yesterday, but I havenít had time to introduce her until now lol. Sheís around 8 years old and a Paint, hmm id say she is 15.3ish She is the sweetest thing, I feel so blessed to have her in my paddock. She hasnít been ridden in some time, so things will be taken slowly. But Iíll be training her as my new trick riding horse and some western shows on the side. Sheís making friends with all the horses very quickly which is the cutest thing to watch. She is a liberty trick horse and does Spanish walk, shake hands, says yes and no, etc.
Here she is at her new home.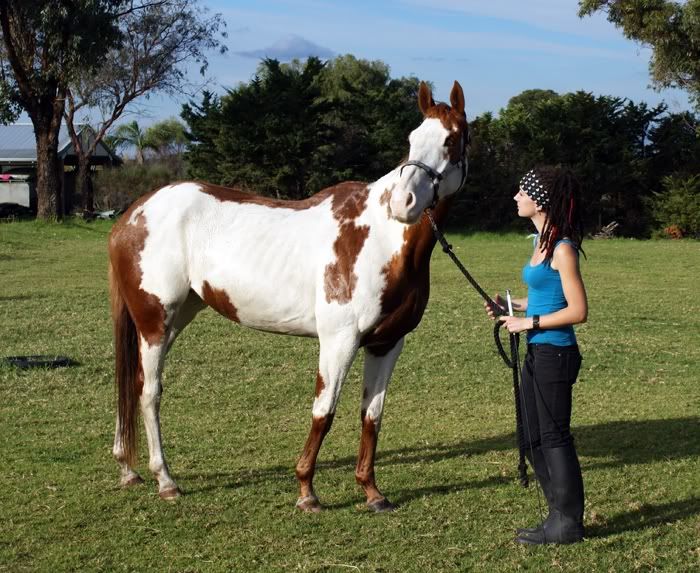 shake hands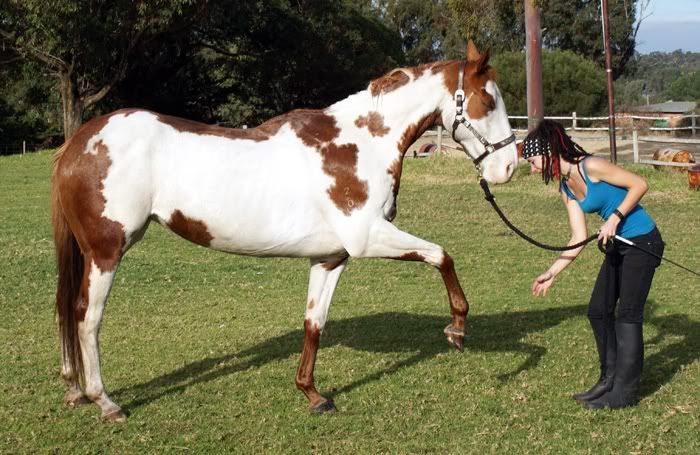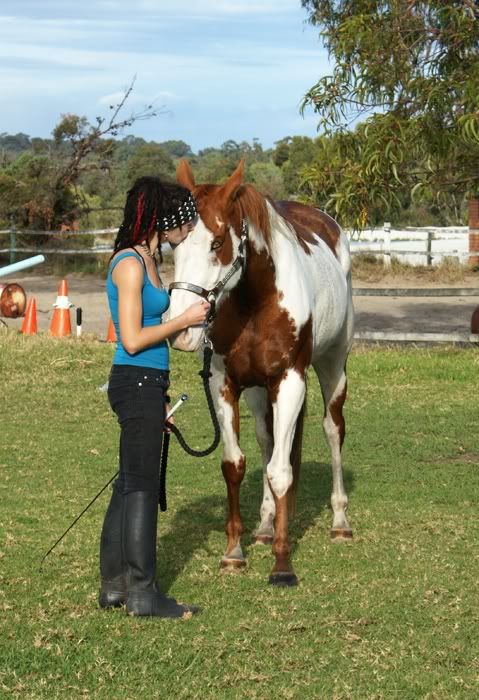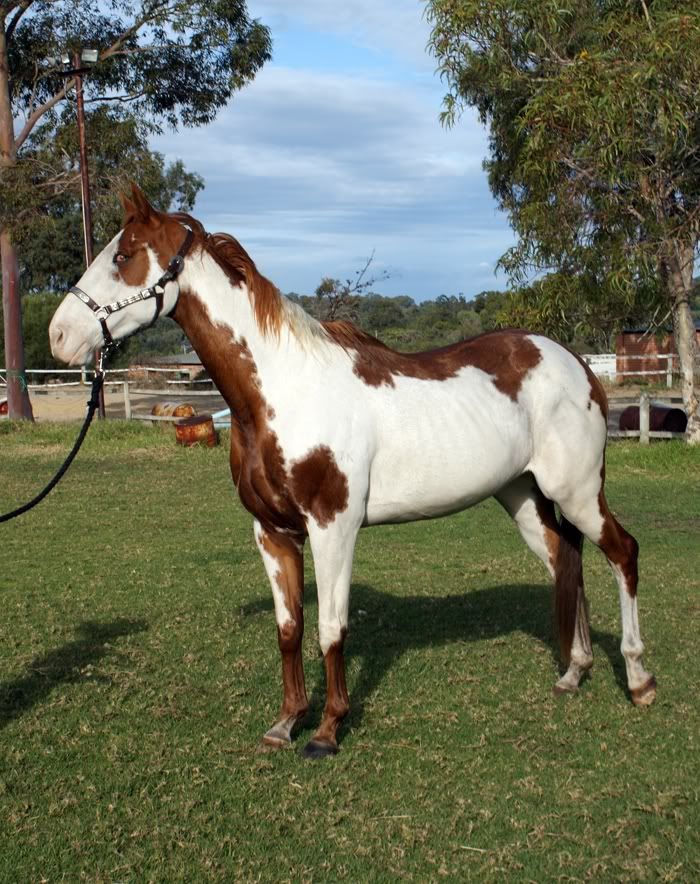 Mac is just so in love with her. he was even licking her cheak.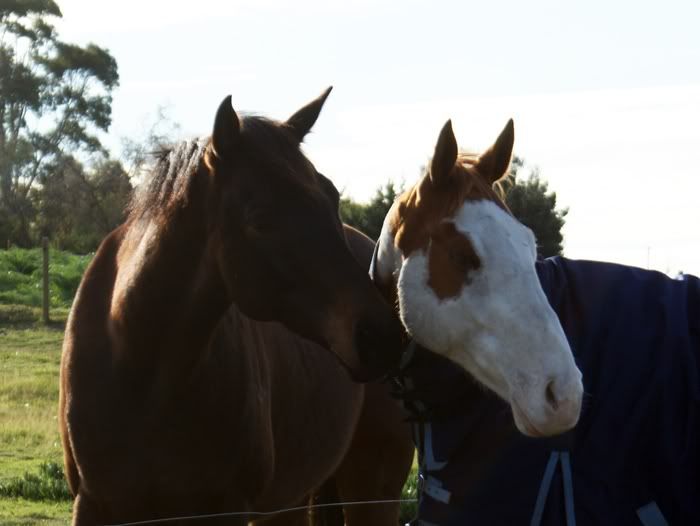 She reminds me of my paint gelding. She is really a cute mare.
I think I just fell inlove !!!
So many people on here have overo's I have a paint but she's a solid . I would love to be able to afford a crazy all over overo as a buddy for Sonya :) Maybe one day !
---
"Go confidently in the direction of your dreams. Live the life you have imagined. For no dream is impossible "
Same Afterparty!. My paint is a solid...Your paint is gorgeous!
thanks everyone, im so happy with her. she's such a little superstar. cant wait to see what she looks like with all her topline back again.
thats not a dumb question at all. her left eye is a amber'ish colour.
Totally unrelated, but I love your hair. Are they dreads or braids? Either way I wish I could pull it off.

Beautiful horse also!
hehe i have dreads, all 100% my own hair, even the bright red ones. i wasnt sure if i could ever pull it off as well, but ive just made it work for me. you only live once :p