Last horse you bought
---
What was the price?
How far away was the horse from you?
And info about the horse...age, discipline, training, breed, etc. post pics of you want :)
Price: $300
Distance: 10 minutes down the road

He was a 2 year old registered Quarter Horse bred for barrels. A woman I worked for offered him to me at that price, I couldn't refuse. Unbroke big bay colt. I bought him in the fall, got him broke to ride and started him on barrels as a 3 year old. I sold him in May because while he was a great horse our personalities clashed, and I had personal reasons why I needed to sell him.
Posted via Mobile Device
£100 neglected haflinger mare (foal cost £500), approx. 40 miles away.
Cost: $1600 including his gelding surgery and 30 days of under-saddle training (which I didn't technically get)
Location: the barn I used to board at

Horse: Then-2yo paint/Percheron stud colt. 15hh and 1200lbs as a 2yo. Basically unhandled (hadn't been out of his stall in six months and had had minimal handling before that, just haltering and leading to and from turnout once or twice a week). He's a loud black and white pinto. Now, as a 4.5yo, he's 16.3hh and around 1500-1600lbs. He's green broke, but we're going back to basics because he was rushed through his saddle training and has huge holes in his training. He's easy to work with and just wants to please. He's my heart horse and my baby.
Posted via Mobile Device
Cost: $1500 (probably overpaid, but whatever; she's worth it)
Location: Few hours south of us
Horse: Was a newish half Arab paint yearling; her owners lied on her registration papers about her birthday to not pay the fee to register a yearling (as I found from snooping her old sales ads and remembering it was said she was born in April not May). Halter broke and some work with grooming. Had never been on a trailer. They literally picked her up (not quite sure how...) and put her on the trailer, which I didn't agree with. I'd have spent all day working with her to get on the trailer. She rode well loose in the trailer since she hadn't been taught to tie. She is now 3, working on doing Dressage and trail riding. Going to be a bit of an everything kind of horse (jumping, barrels, poles, etc.). And already great with my son.
Price: $200
Location: About 4 hours North of us.
The last "horse" that we bought is actually a pony, but he thinks he is much bigger than any other horse he comes across. =]
Java is a five year old, Hackney Pony. He is 13.2 hands tall. Java was green as grass when he came to us, and really knew nothing about being under saddle. He gets better every day, and I love working with him. Granted, he can be extremely frustrating sometimes, but he tries hard to please. He is having to learn how to be a "big" boy, and walk through water when asked (which was a terrible challenge when we got him!), listen to the rider, and not to his friends.
All in all I think Java was worth the money, and the driving time to get him. He has been a good addition to our herd.
I think I need to get some pictures of him undersaddle! I just seem to have bareback pictures... Also, these are probably the only two times I have ridden this pony without a helmet. He may be short, but he is still learning. =]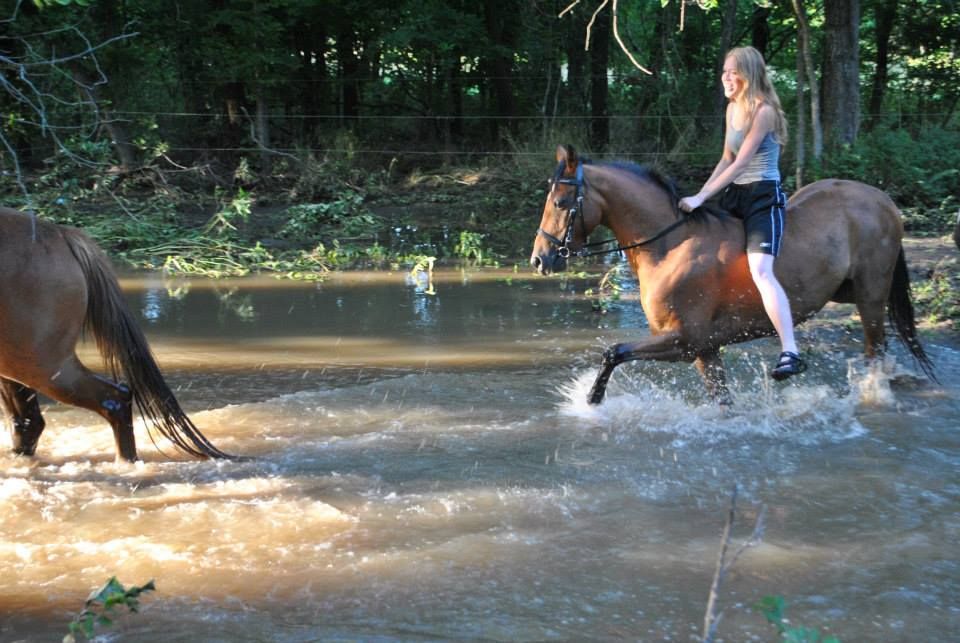 I bought my last 2 horses on the same day at the same place, about an hour south of me. I call them Wart and Goldie. Wart has the worst case of juvenile warts I've ever seen and Goldie just shines gold in the sun.
Lakers Smoke Quarter Horse
Shiners Moon Dance Quarter Horse
Wart & Goldie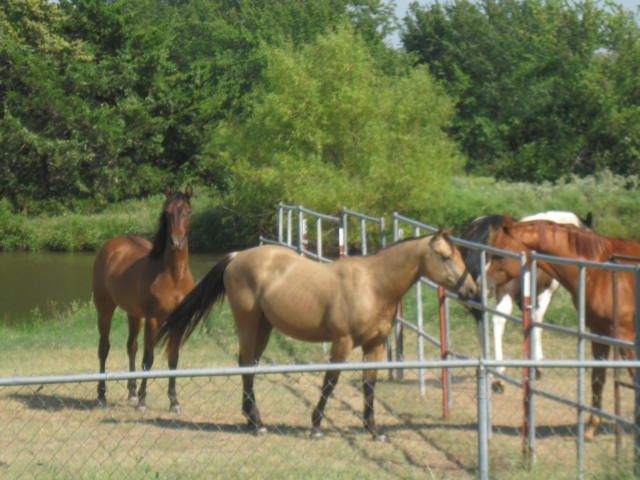 Goldie is 2 years old and very small, she was very thin when she was RIDDEN through the ring. I just went up in a puff of smoke to see this little, skinny buckskin filly ridden by a big old guy.......grrrrrrrrrr. I paid way too much for her because I was determined she was coming home with me. She's the same height as Wart and a year older. Wart was led through the ring, and in decent flesh, just had those warts. Goldie is not at all skinny anmore and Wart's warts are clearing up nicely.
---
mini horse aka Nilla aka Vanilla... He was $150 untrained and sort of anti social. but, he warmed up quickly and made a great kids pony. Cute to boot too.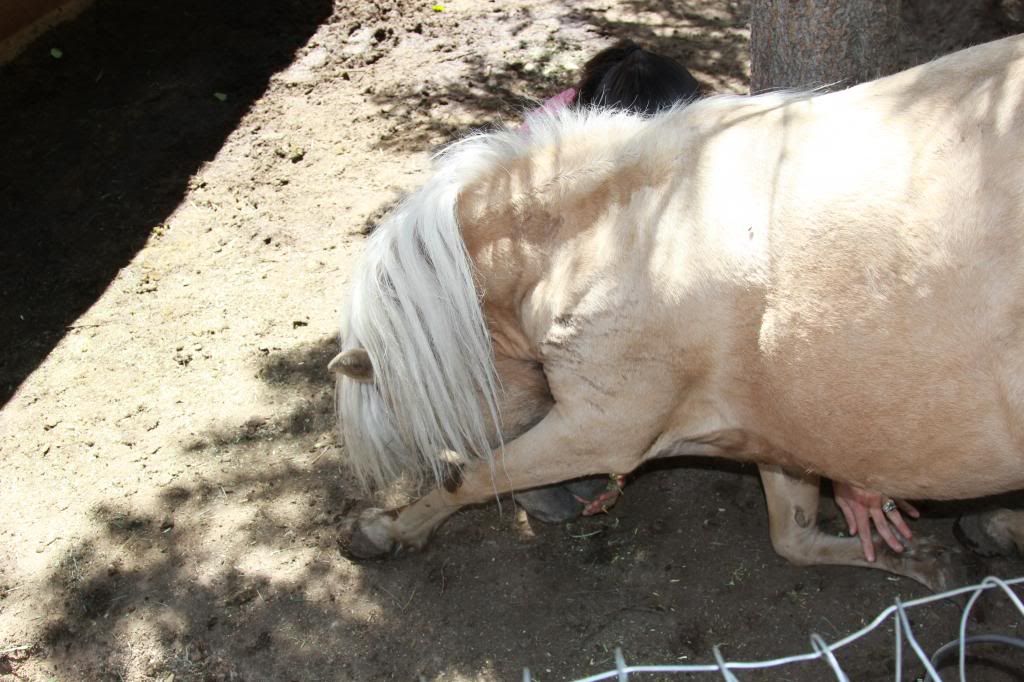 Chenoa:
BLM mustang mare. Picked her up in WY. She was trained but, hadn't been ridden in a while as she was owned by a couple who ran a horse camp/lesson business alongside a rescue and just didnít have time to ride her. Also, they rode western and sheís trained english so she just didnít work with their program.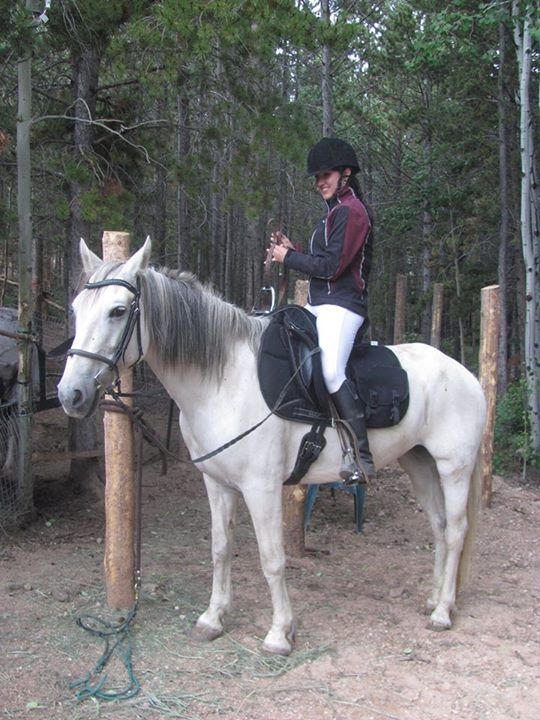 ---
life has no remote control hitch them up and drive them your self
---
Last edited by Ashleysmardigrasgirl; 11-01-2013 at

01:25 PM

.