Let me see your freebies!!
---
So I'm amazed every single day what incredible horses are being given away! I got my 2 horses "free to good home" and they're the best horses I could have dreamed of, how about you?!
Here are my free-babies!
Our rescue even got a FREE gypsy vanner cross colt!! He's such a goober xD
Here is our freebie that my girls were given a couple of weeks ago. He was given to us so that my girls could learn how to ride and participate in little local rodeos for kids. This is the best horse!!! I went riding on him this morning and I felt completely comfortable and he did exactly what I asked him to. Unfortunately, my 6 year old daughter stood on the barrels that we got for her to practice barrel racing with and she fell off and broke her elbow this afternoon. Never had a chance to practice once. We haven't told her that she won't be riding for awhile
. And, soccer and dance is also out until the doctor o.k.'s it. And, her I have been worrying about her falling while riding!!!
My freebee!
---
And those who were seen dancing were thought to be insane by those who could not hear the music
Ccbmmom, I am so sorry to hear about your daughter! Broken bones are never fun but I'm sure she'll heal up quickly and well.
In all honesty, most of my personal horses for much of my life have been freebies for one reason or another.
Buck, he was the horse I grew up on. Dad picked him off a killer truck that the previous owner had put him on. Buck had hurt a couple of his cowboys pretty bad and everyone was scared of him so they were just having him hauled off to the butchers with a load of cattle when Dad claimed him. He was with us until he day we had to put him down.
Then, after him was Flash (the sorrel). He was given to my brother after being diagnosed with Navicular at age 5. After some time off and meticulous hoof care, he was sound as any other horse. I rode him for several years until I got Denny and then Flash ended up being my step-mom's first horse when she started riding. He passed away last year at the age of 28.
Denny. He was given to me in exchange for the training bill on him that his owner was unable to pay. I started him all by myself when I was 14 and by the time he was broke enough to send home, his owner was in financial trouble. She offered me the horse to keep from having to pay for his training. He's now 18 years old and retired.
Olen we got from the same folks we got Buck from. The way I understand it, Olen just happened to be on a truck of cattle when it showed up at their place. He was 2 years old, ungelded, and basically unhandled. They didn't want him so they gave him to me and my brother. Olen and I are the same age and he was my very first "horse" I had all to myself when I was a tiny kid. Now, he belongs to my 3 year old niece and he's her first "horse" as well.
Jesse (the buckskin) is yet another freebie from the same folks as Buck and Olen. They own a feedlot and they were having a lot of trouble trying to keep him sound working on the hard packed ground and concrete all day long every day so they gave him to me believing that I would either find a use for him or find him a good home where they were looking for a horse to plod around on and not do much real work. Well, he found a home with my nephew since we lost his horse to colic last year. They clicked right from the start and Braden is much more confident on Jesse than he ever was on Zippo.
Then there's Nester. He belonged to an old cowboy friend of my family who willed Nester to us when he passed away. He's officially my step-mom's horse and they fit together like 2 peas in a pod. He's kid and beginner safe, and really sort of a plug. It's nice to have him around but I am glad that I never have to ride him. He's just too...blah for me LOL.
Of course, there was Bessie, who was given to us by another friend instead of hauling her off to the auction. Pretty much anyone could guess how an ugly 7 year old green broke Belgian mare would have fared at the auction
. BUT, she makes a very nice mate to John for our driving team.
And, to top it off, she was pregnant by a QH stud when we got her, so Rafe was a freebie too LOL.
Then there was Taz, a "whoops" baby from John and a neighbor's paint mare. They were ecstatic about the baby until the husband passed away. The wife isn't very horsey so she asked if I wanted Taz. Even though he was the ugliest foal I'd ever seen, I couldn't say no. Thank God he is growing into his body LOL.
And, last, there is this little girl. I'm going to be getting her either sometime this fall or next spring. She is, as of yet, unnamed and she will be a freebie as well.
---
Last edited by smrobs; 09-08-2012 at

11:48 PM

. Reason: forgot one
Well, mine are technically freebies...but Red came to us because he just needed a change of pace,
And Flicka came to me walking dead. At one point I wondered if we were being mean keeping her alive. Well, we won. Green and green made whole hearted beauty between two broken girls here. Those two being my daughter and Flicka, the mare here.
Posted via Mobile Device
Green Broke
Join Date: Aug 2011
Location: Middle of Nowhere, Saskatchewan
Posts: 2,655
• Horses:
5
Freebies are the best. Just sayin.
My freebies:
Squiggy came to me along with her half sister when my dad traded some guy a crappy old parts baler and instead of $600 bucks, he took two untouched fillies. It was... and still is... a learning experience.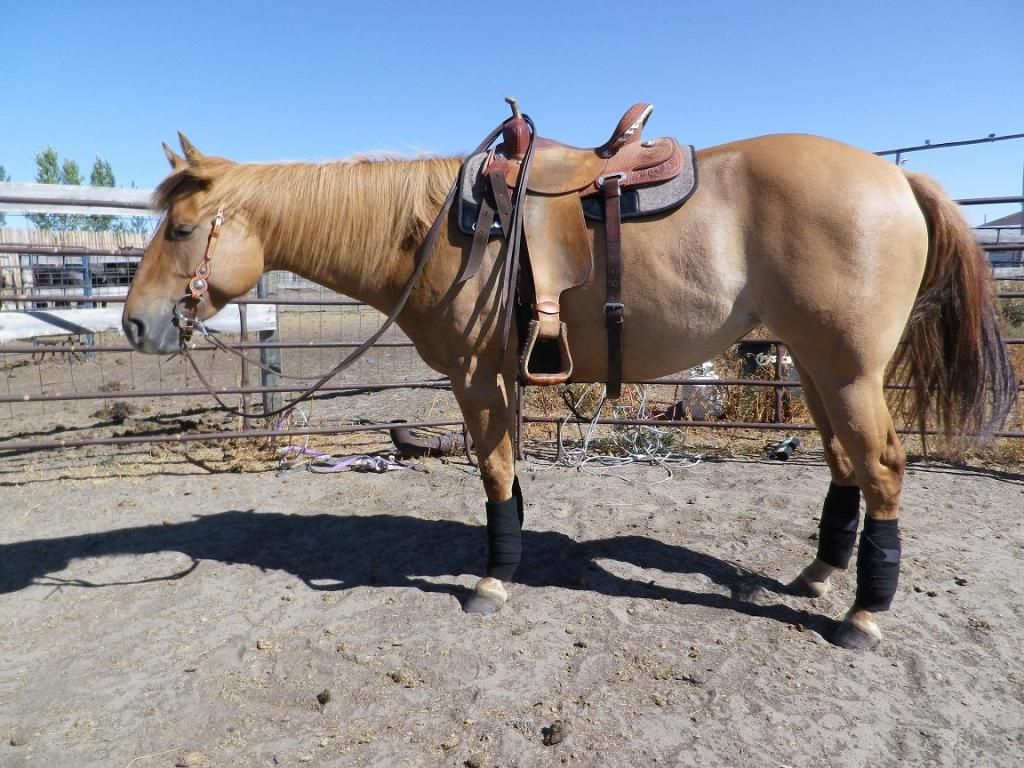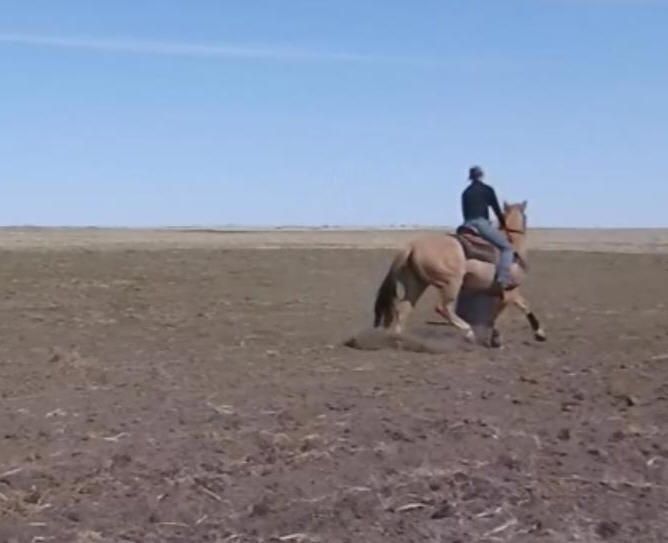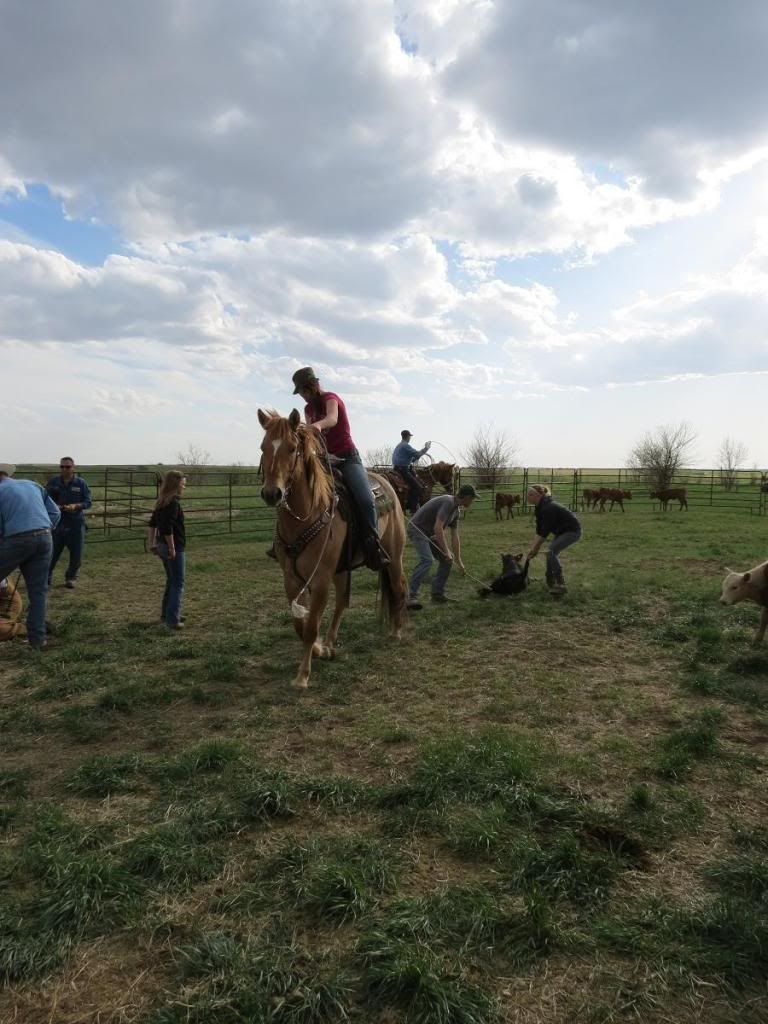 And lizzy here came to us when my dads horse passed away from a heart problem while rounding up some mare and foals that had escaped from a little farm. The guy who ended up with the horses gave her to us, she was also an untouched yearling at the time
---
---
Last edited by QHriderKE; 09-09-2012 at

12:02 AM

.
Smrobs- just gotta say I'm head over heells for Belgians so your bessy is just a love to me xD Do you still have her?

I am loving all these stories!!
Thanks
. Yep, she's still here, getting fat LOL.
Fat=the way they should be!! Belgians are just the best <3 I have one I love more than pretty much anything (aside from my other horses, they're all even :P) who I worked with for a very long time. I've got my name at the top of the list for the moment they're willing to sell him for any price he's coming to my barn regardless of his condition. He's just the best <3

ETA: these stories are amazing! It's amazing horses like these are ever 'given away' - but it seems they all ended up in the perfect situation!
My sweet Lacey girl was a freebie!
I guess actually you could say the lady who got her for me (she took "ownership" of Lacey for our first year together to make sure I was up to owning a horse but Lacey was, heart-wise for both of us, mine from the beginning) was paid to take her. We got 3 tons of grass hay, a saddle, a bridle, and a couple of horse blankets along with Miss L.
Basically, Lacey's owner was going through a rough divorce and desperately needed to find Lacey (and her buddy Danni) a new home pronto because she was losing her home - where the horses lived. She had gotten so desperate that she had already scheduled Laceys' euthanization appointment with the vet for the next week, on the day I met Lacey.
It makes me tear up a bit actually. I still remember the night I met my girl like it was yesterday. It was golden hour, she was trotting around her pasture - as obese as can be and super excited about the new people. I saw her and, no joke, my first thought was "Unicorns are real!!".
Then her owner brought her in and I got to brush Lacey a bit. After about 5 minutes, I heard the owner whisper to my friend (who was there too, she was the one who found Lacey+communicated with the owner) "This girl is the one. Lacey's hers."
The owner had made a sort of vow with herself and Lacey that, after owning Lacey for all Lacey's 23 years of life, she was only going to let Lacey go to somewhere where she was treated well and where there was no chance that her "nuttiness" would land her in an auction or somewhere equally unsavory. I don't know how she knew I would stand by Miss L, I almost didn't a time or two, but I'm glad she took a chance with me.
It was totally surreal but so so perfect.
And it's true, Lacey is the one for me. She may be nearly blind, she may have all kinds of old lady related health problems, but she's still "the best" and she teaches me something everyday about who I am/who I need to be/what things are REALLY important in the world vs what I think are important but really aren't.
Yaaaaay freebies!
---
Fabio - 13 year old Arabian/Lipizzan gelding

~
Rest peacefully, Lacey.

---
Last edited by Wallaby; 09-09-2012 at

12:25 AM

.
Similar Threads
Thread
Thread Starter
Forum
Replies
Last Post
Any good horse freebies?

cebee

Horse Talk

0

03-20-2011

05:01 PM

freebies

KANSAS_TWISTER

Horse Talk

2

09-23-2007

10:47 PM