Linus needs a new blanket
---
As you know, our Hot Ones Only 2 year old came to us in Nov with his APHA Show Coat. Not ready to withstand our cold South Dakota winters without a constant blanket on. Well over the weekend Linus must decided he didn't like the purple camo anymore and just made a total mess of it.
No place open to buy one yesterday so will be shopping today. Borrowed one from my daughter in law for now. Hoping to find a used one as Linus is only 20 months old and still has a lot of growing to do. If you have a used 76-78" blanket for sale let me know. Need one asap!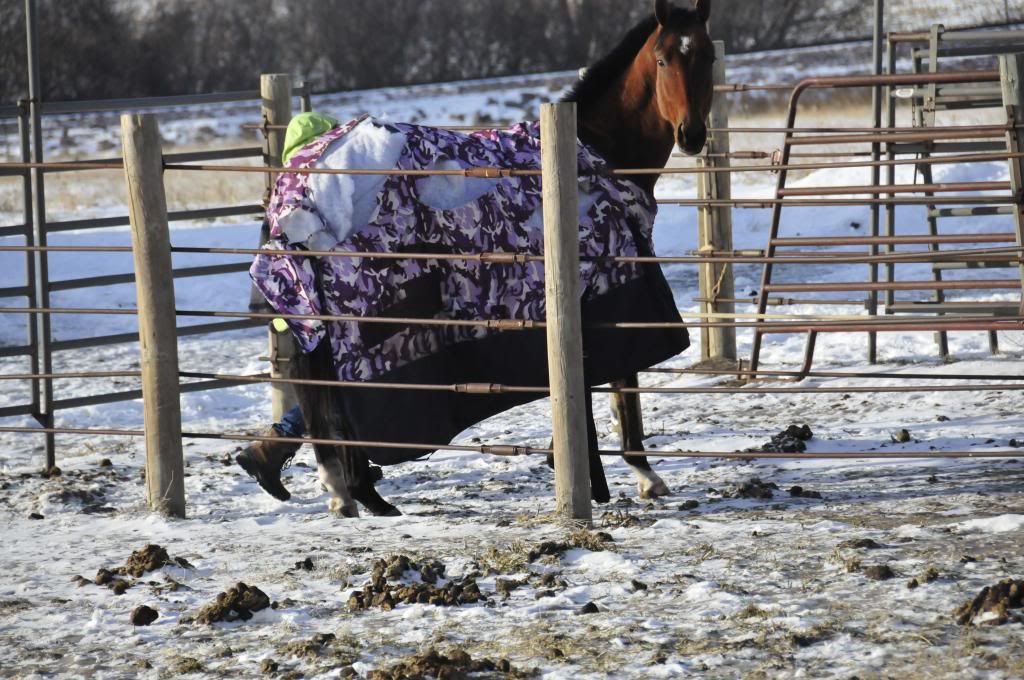 awe he looks all cozy and warm
---
Country Woman


Try ebay. I have found some really reasonable ones there.
I have a stable blanket that's a 78, brand new other than some dust it collected in the barn (horse never wore it). Wouldn't be good for outside unless you wanted to layer it under a waterproof sheet or blanket though.