Look at the tricks I taught my horse!!
---
So, we have been working on these tricks for a long time now, and I think we finally got them down!
SIT!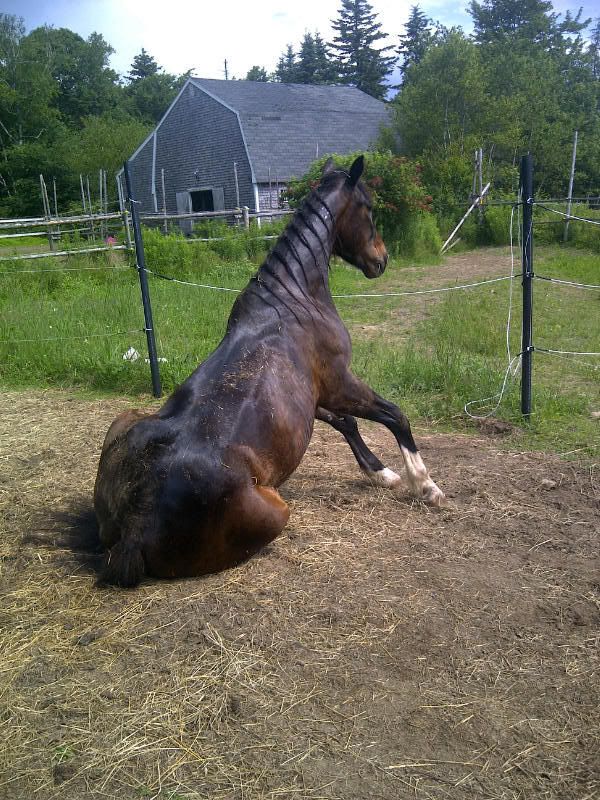 ROLL OVER!
and...
PLAY DEAD!
Baha, I though these pics were so funny and figured I'd share them with you guys. He had a good roll today after a nice bath! (of course
)
Haha very tricky :)
He is a gorgeous boy too btw
haha at first i thought you were serious
---
http://www.horseforum.com/member-journals/sunnys-thread-160521/ << read about Sunny and I. Our journey
Haha! Ya right! I can just see me trying to teach him to sit. I'd get the 'go pound sand!' look. It was crazy hot today, so I figured he'd like a good hose down. It's been too hot to ride the past few days, so hopefully tomorrow is better.
Posted via Mobile Device
Showing
Join Date: Jun 2011
Location: Cariboo, British Columbia
Posts: 11,770
• Horses:
3
Cute :P
---
"Strength is the ability to use a muscle without tension"

HAHAH!!! The only trick my horse knows is "EAT!!"