Made the decision to keep Shunke
---
After much thought and even finding a couple of horses that I liked and thought would work perfectly for me, I have decided I am keeping Shunke.
Some of you will remember my post about my health and what to do with my horse. Well, I have decided to have my daughter take some lessons on Shunke so she feels comfortable on him and will teach my husband how to handle him on the ground.
This boy is my heart horse and I love him so much that no matter what my head was trying to tell me, my heart was fighting a winning battle :)
I have worked out all the details of what will happen to him in the event that my life is shorter than his and that if I happen to live longer than expected than I will at least be doing so with the horse that I love!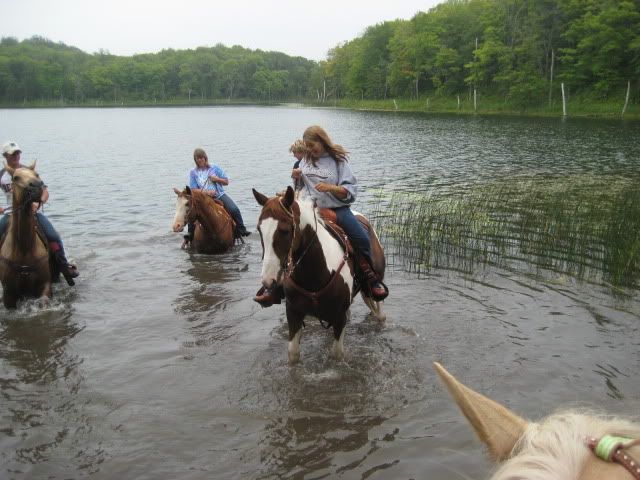 ---
Last edited by WickedNag; 02-05-2011 at

11:01 AM

.
Yayyyyy! Congratulations on figuring it all out. When you posted about the problem you were having I was like Oh, God, I'd be a freaking MESS right now, lol. Good call and I am glad that you get to keep your baby and he gets to stay home with you!! <3
---
He knows when you're happy
He knows when you're comfortable
He knows when you're confident
And he always knows when you have carrots.
~Author Unknown~

That's great you get to keep your baby
I'm glad that you've found a solution that works for all of you. You get to keep your fav horse, your daughter gets to learn to have some confidence when riding him, and your husband can learn to handle him on the ground, so you can enjoy him for as long as you have. Congrats.
Thank you everyone! I was having so many sleepless nights... when I finally figured out what I had to do, I finally slept peacefully. Dusty1228 you are right I was a freaking mess!!!
Sounds like a light in the end of the tunnel! :) I hope everything will work out nicely, and your daughter and the horse will "match" each other!
P.S. I always tell do what you think is right rather than giving advices in such tough situation, but I'd keep him too personally...